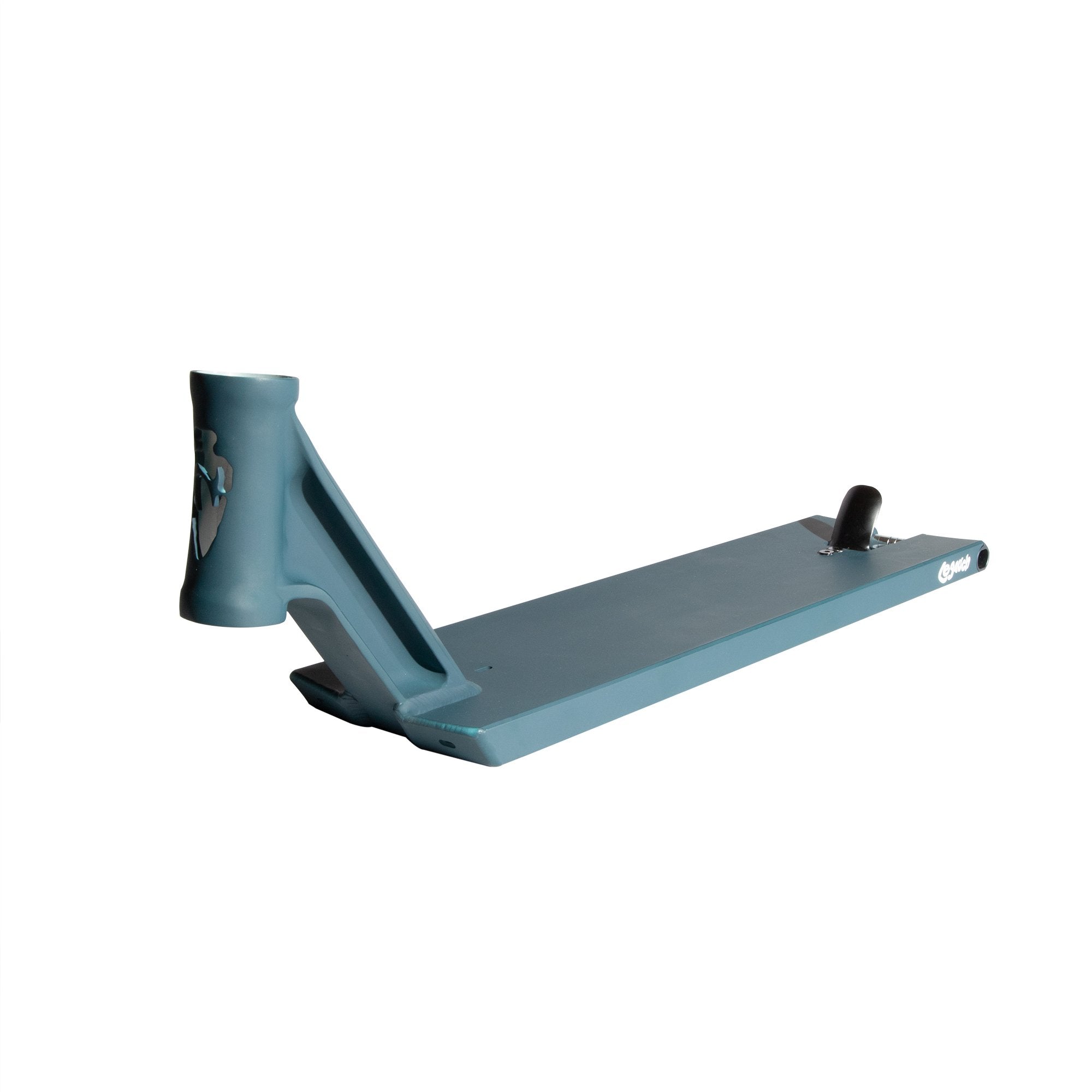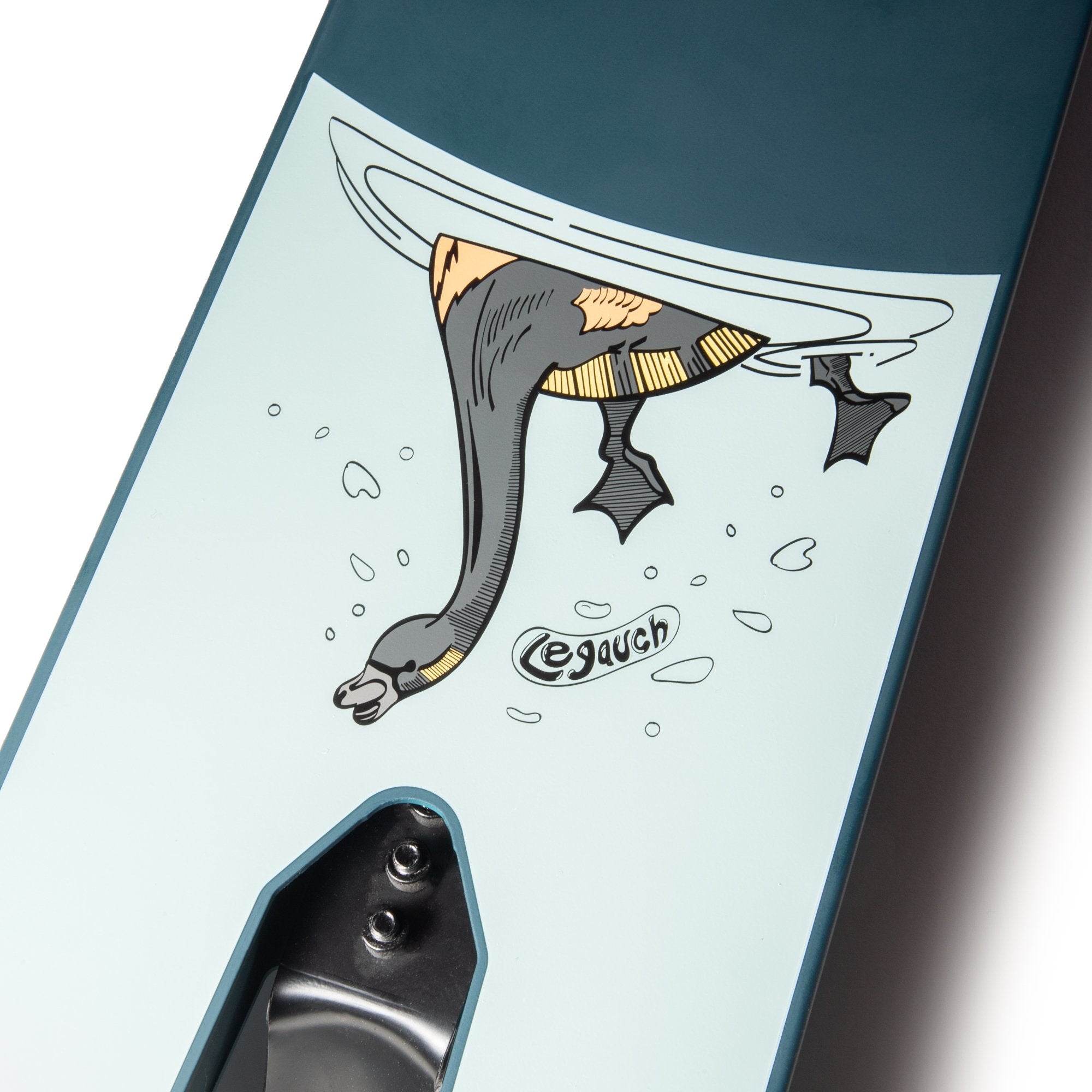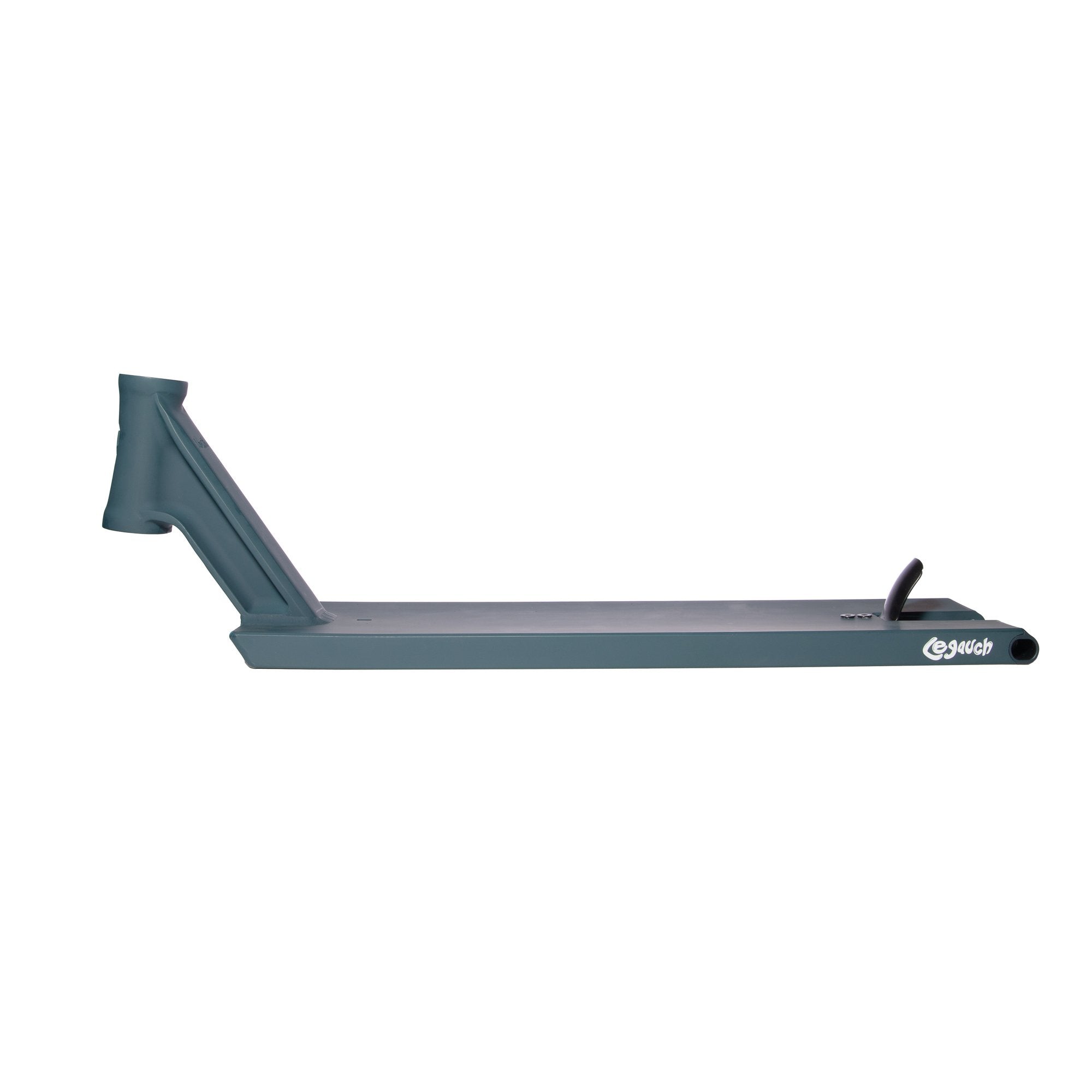 North Horizon Legauch Sig Dark Aqua - Deck
Lachlan has been on North since day one, he's a big reason why we are even around today. A man of many hobbies, Lachlan is known as much for his random talents like kendama as he is for over 50s and if he's around there's never a dull moment. He has had a couple sig decks with us in the past, and after a short hiatus we couldn't be happier to be dropping a third.
Lachlan on his graphic:
Howdy y'all, I bet u are probably wondering about this graphic.
Well it's quite simple, that's a little Canadian goose on the bottom and there millions up here and I just think it looks dope poking his head in the water. That designs inspiration comes from a drawing I saw in Victoria on one of my recent trips. I think it's awesome :)
Sizes:
5.6" W x 23" L
Specs:
6061 T-6 aluminum
83.5° headtube angle
3D forged headtube
3° concave
fully flat bottom
cnc machined aluminum deck ends
includes spacers to fit 30mm wheel