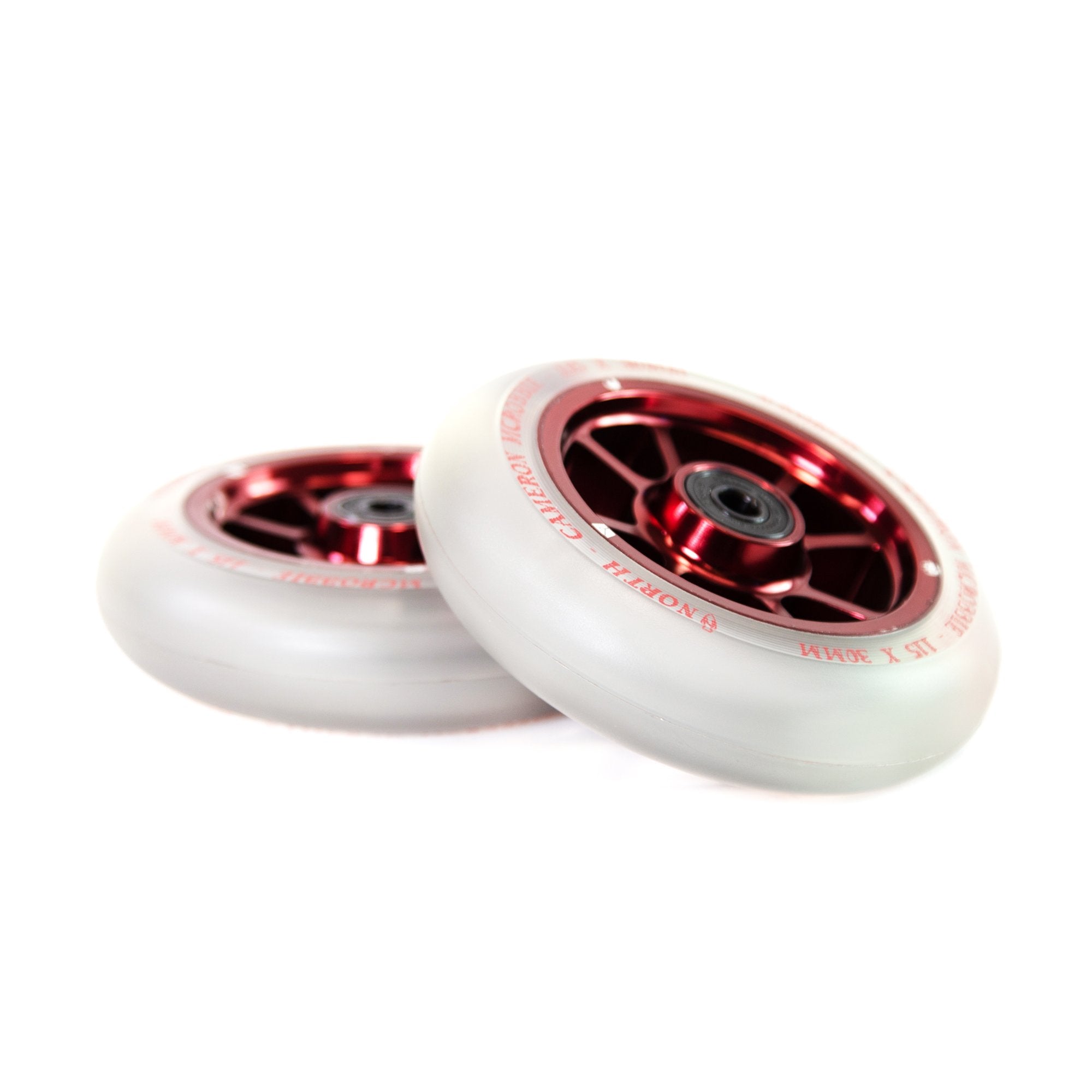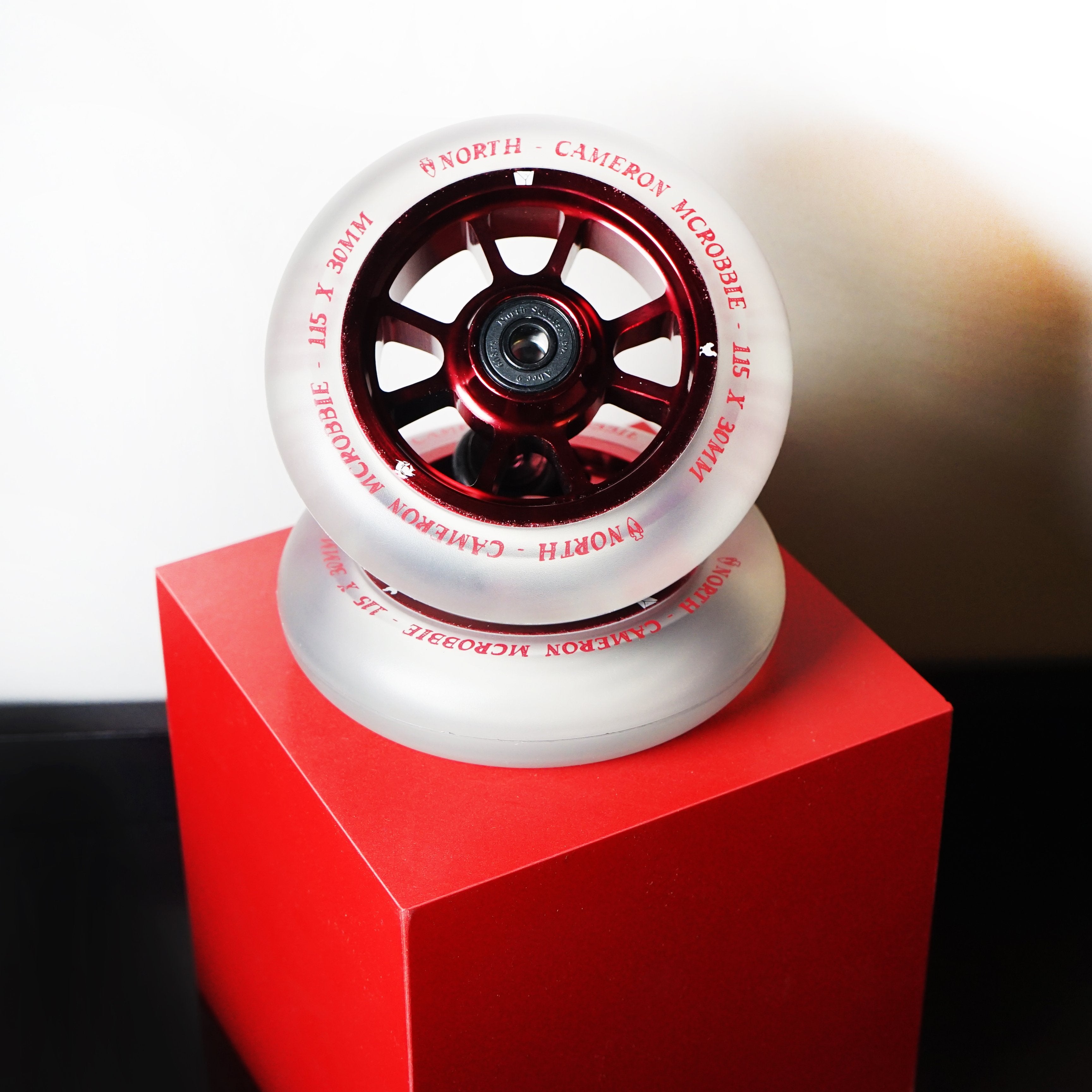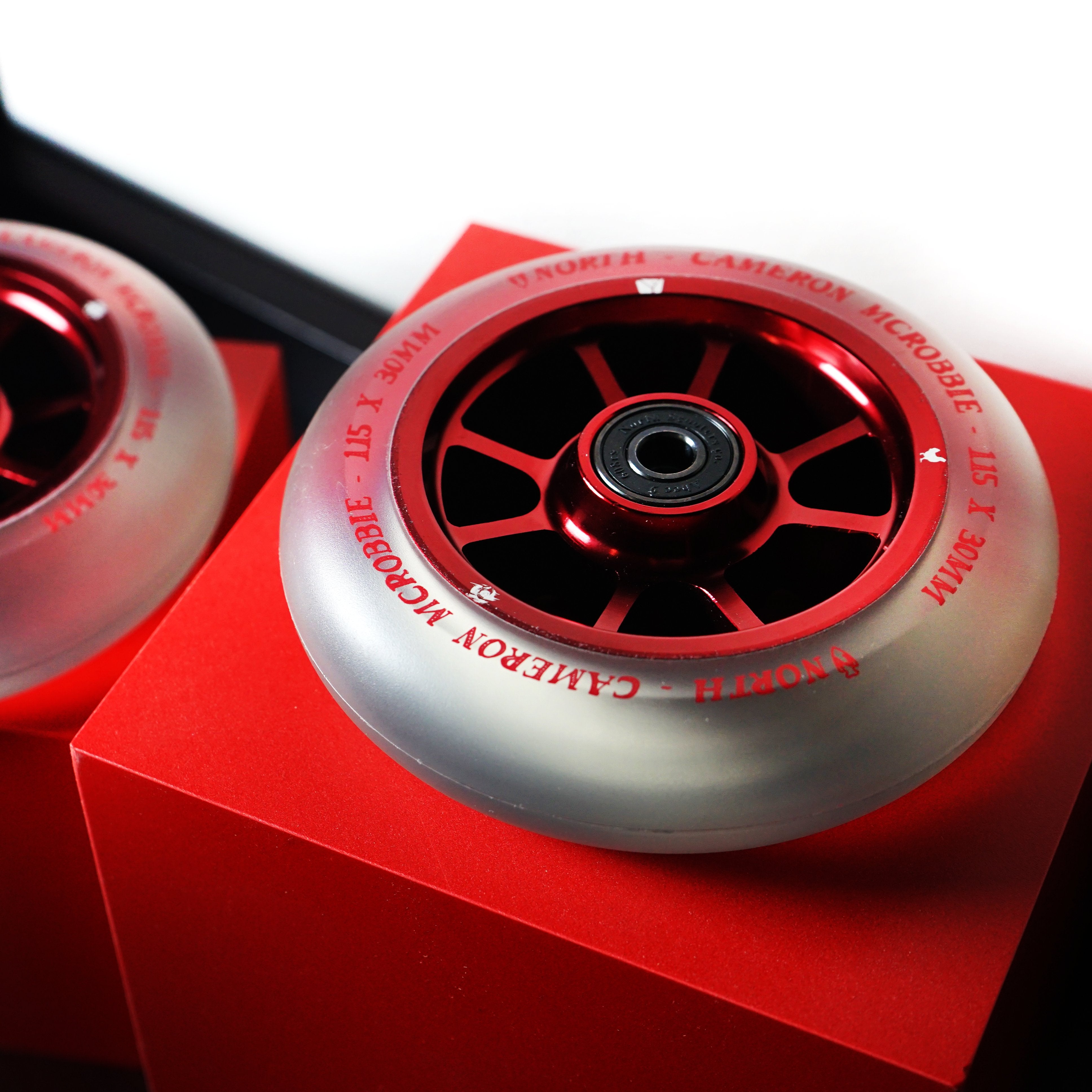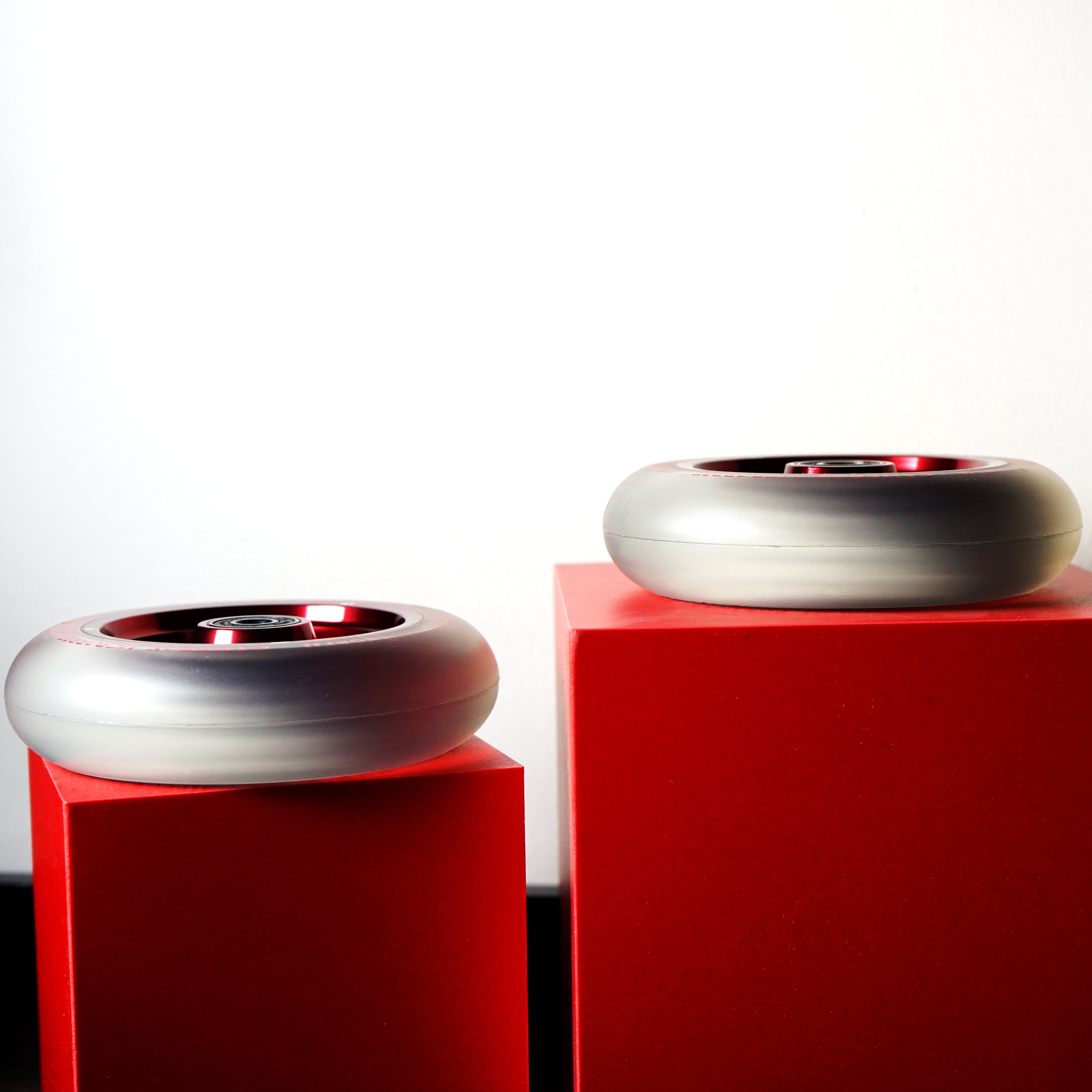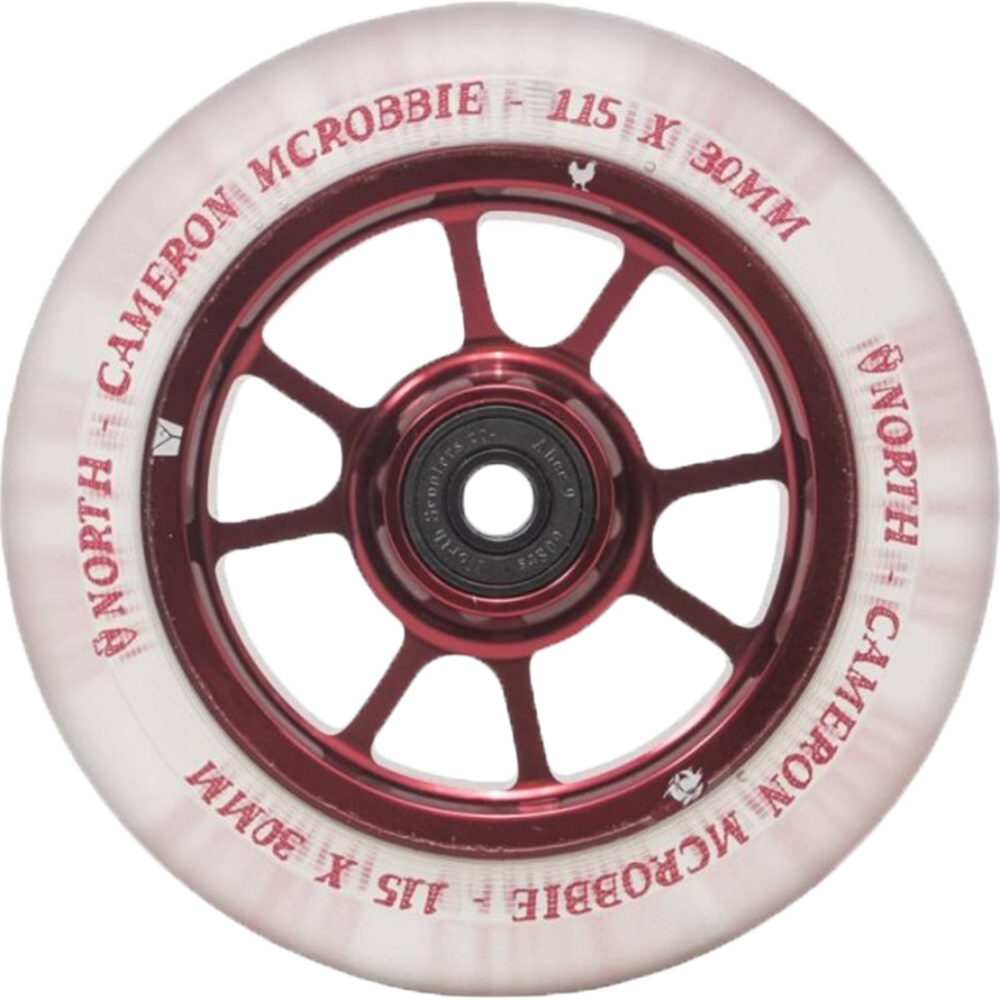 North Scooters Cameron McRobbie Signature Wheels – 115 x 30mm
Note from Cameron: 
My names Cameron McRobbie, I'm 21 years old, and I've been riding scooters for 11 years. My graphics are based around all the jobs that I work outside of scootering. On the wheel you can see a martini glass, a chicken, and a camera. The martini glass is the logo for a restaurant + bar    that I served at for 4 years called Cachet Supper club. They have always supported my scootering and everything that I'm doing. The chicken represents the time that I spent serving at a restaurant called Swiss Chalet. If you're Canadian, you have probably heard of it. During the time that I was waiting tables, I was also attending a four-year post-secondary program for Photography. My life was a constant circle of serving martinis, chickens, and taking photos. In the midst of it all I have spent every available second on my scooter that I could. Shoutout to sneeth for making the idea come to life.
 This signature wheel utilizes the Signal Wheel core and come in 115 x 30mm size. This wheel does come with our all new Abec 9 North Bearings pre-installed.
We offer Lifetime Warranty against chunking and de-hubbing on all our wheels.
Size: 115mm x 30mm
Specs:
-88a high rebound urethane
-6061 aluminum cnc core
-115 x 30mm
-north abec 9 bearings pre-installed
-unique core profile for increased durability
-perfect core/urethane ratio for the best feel