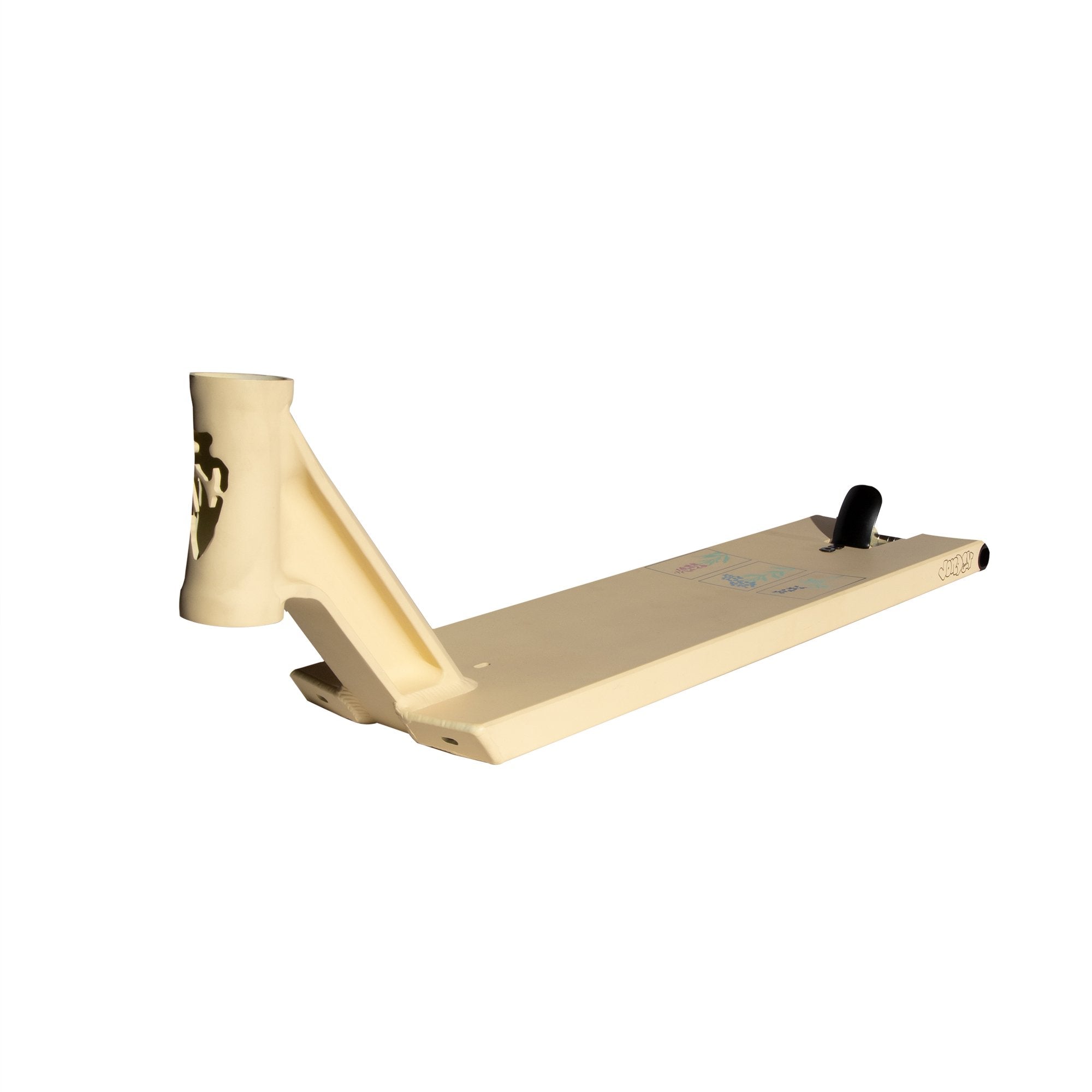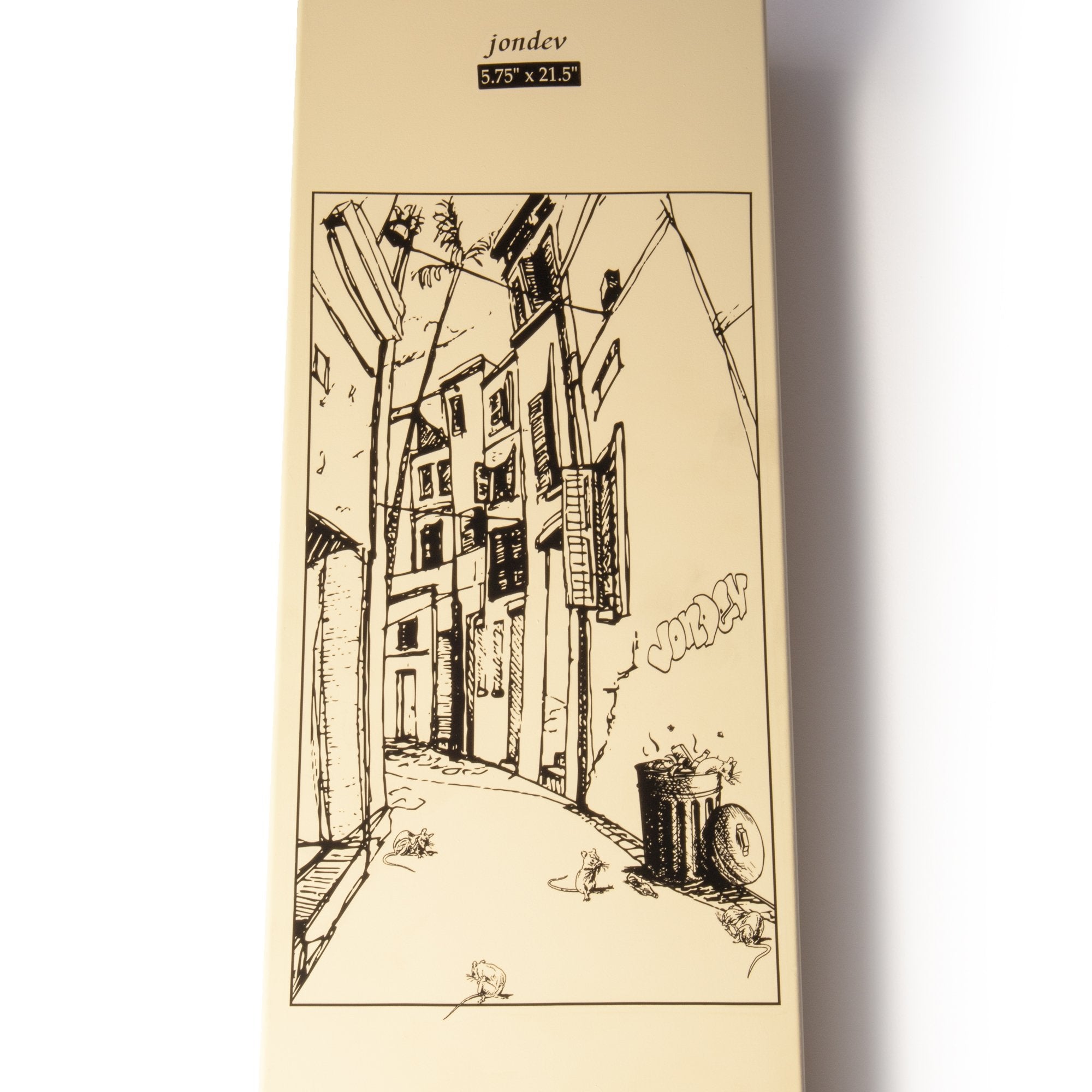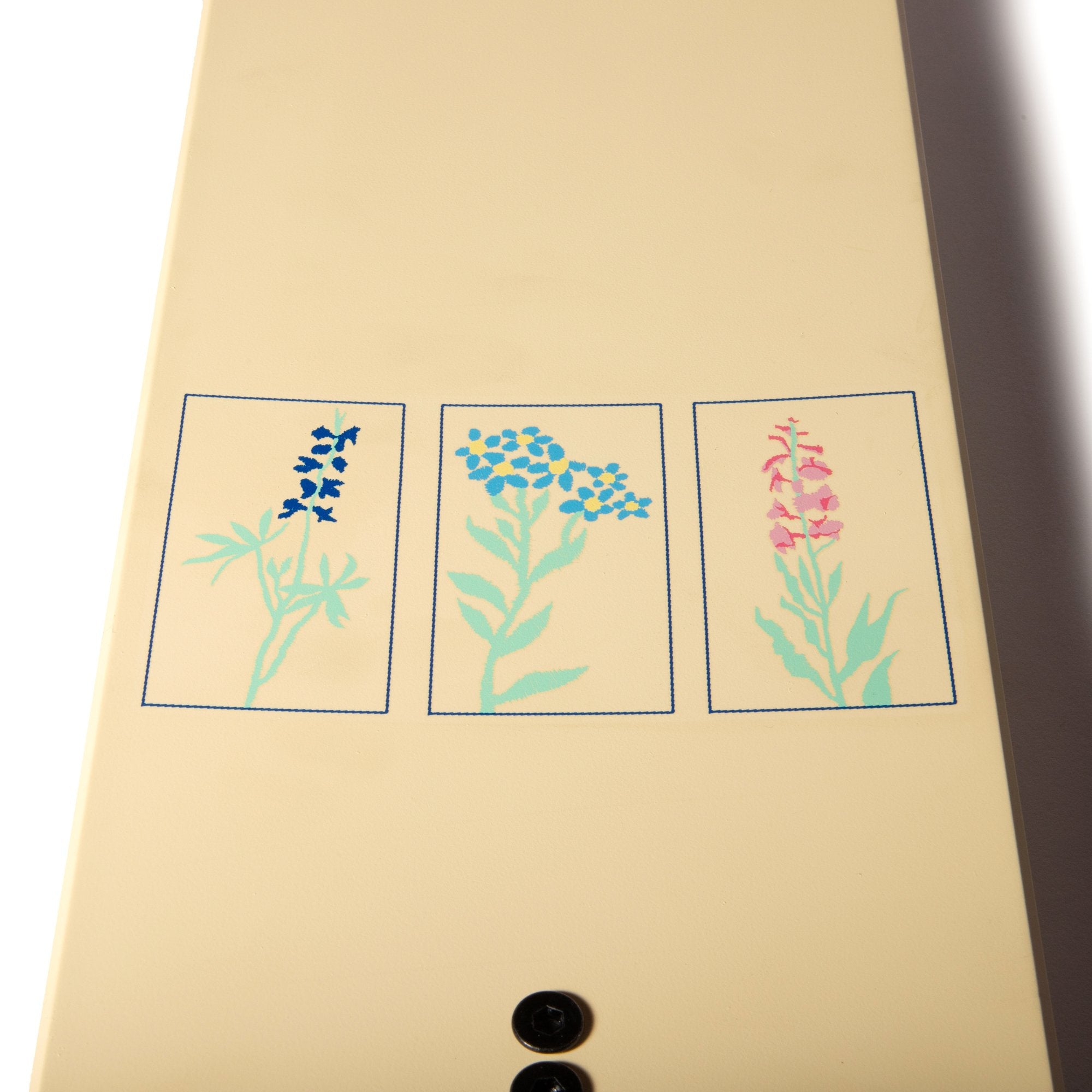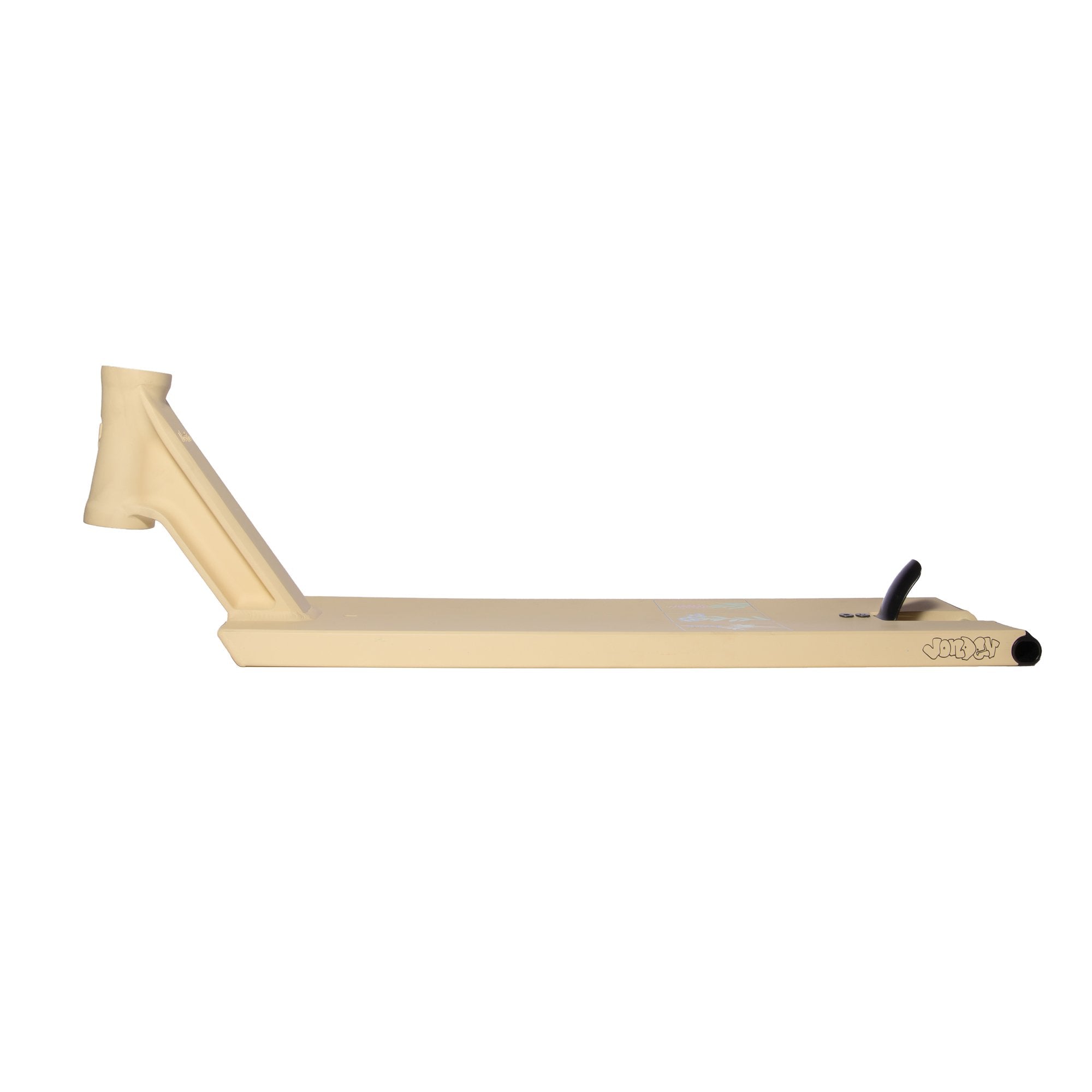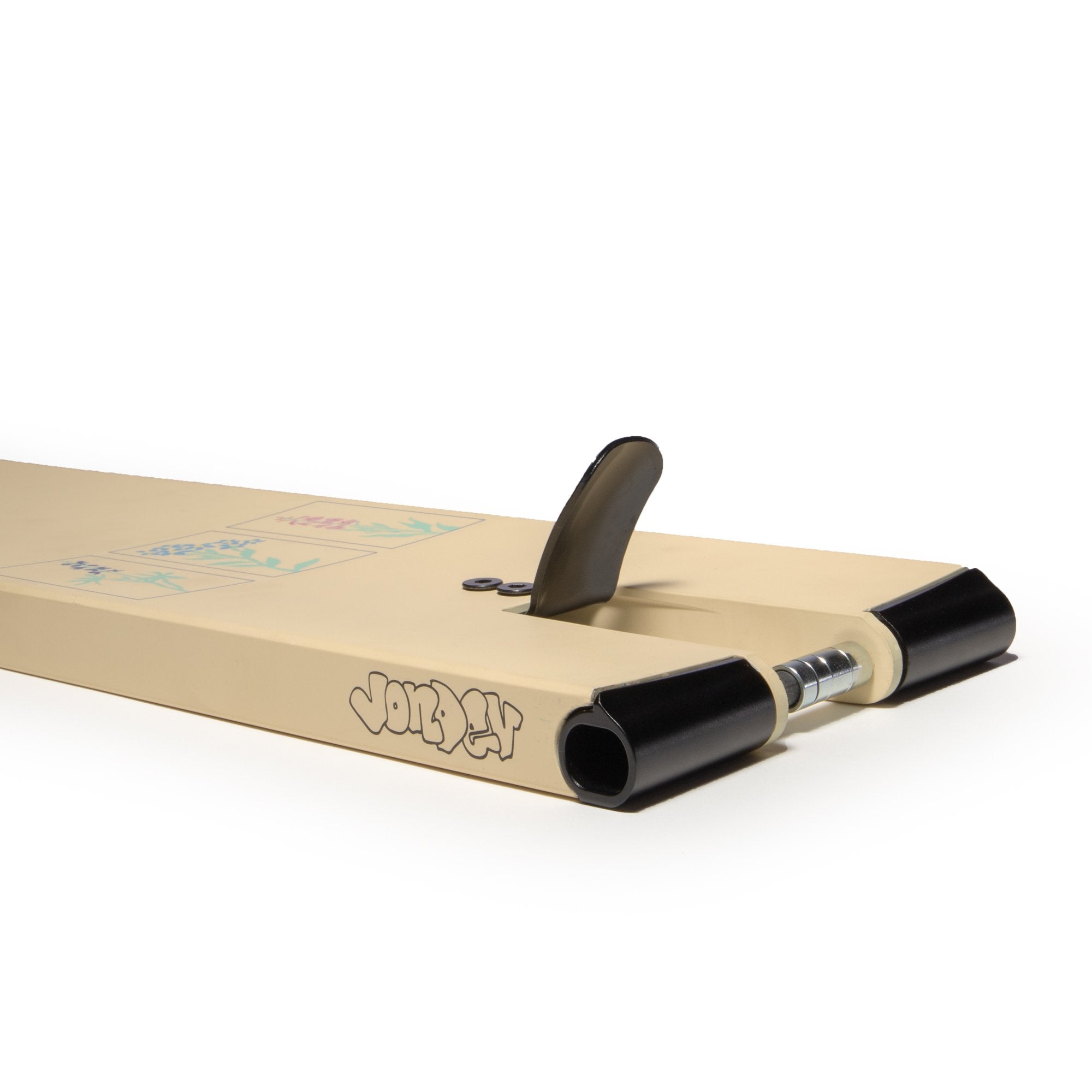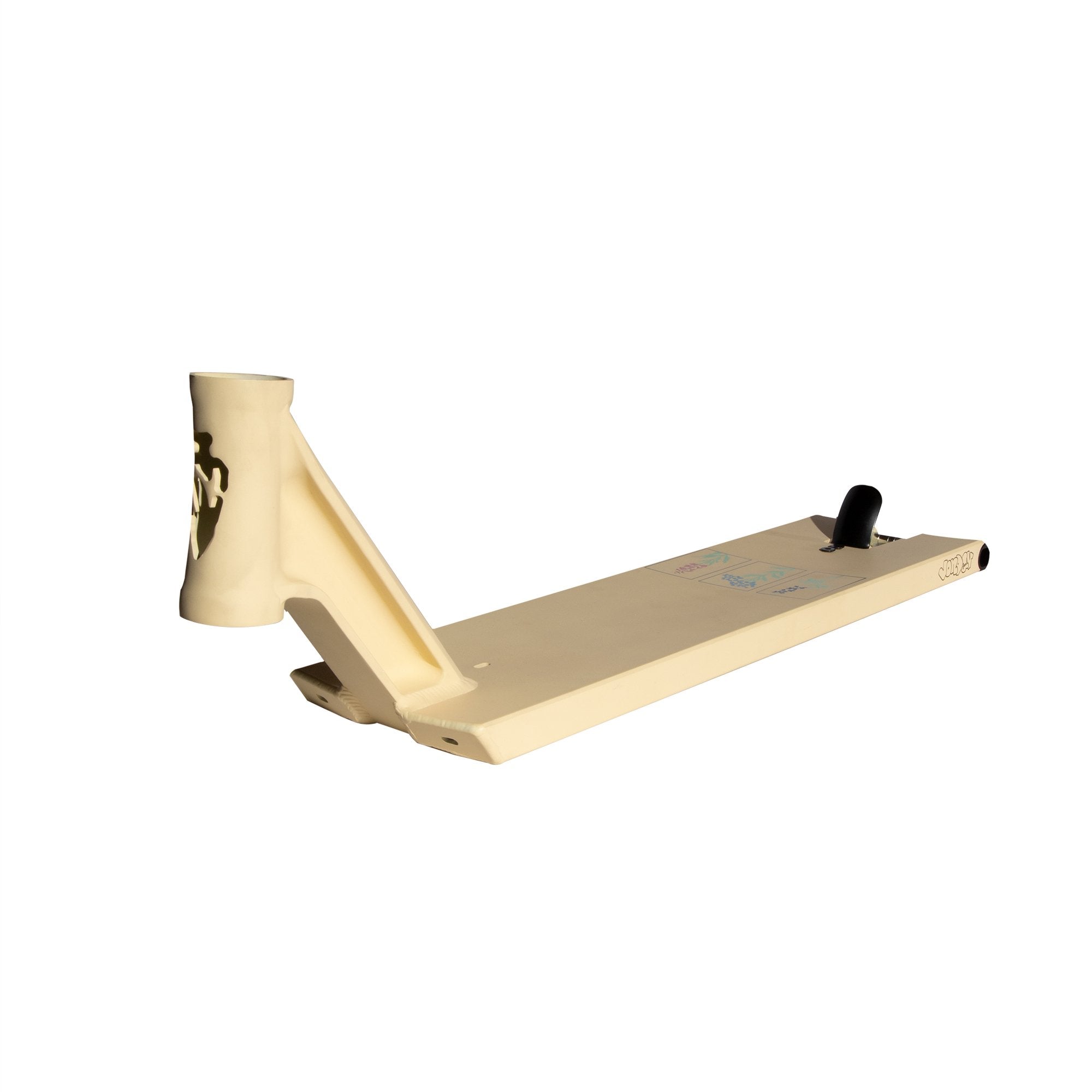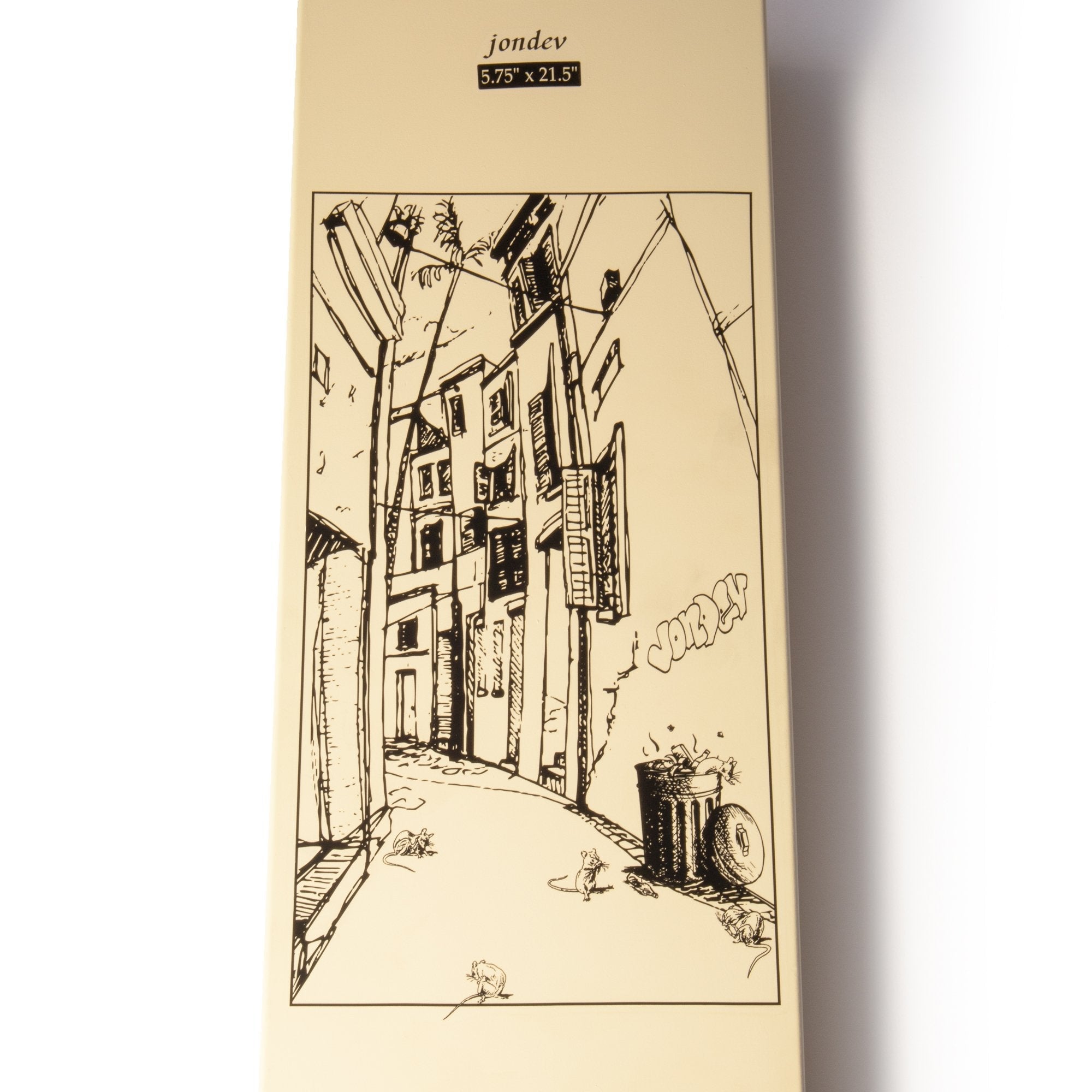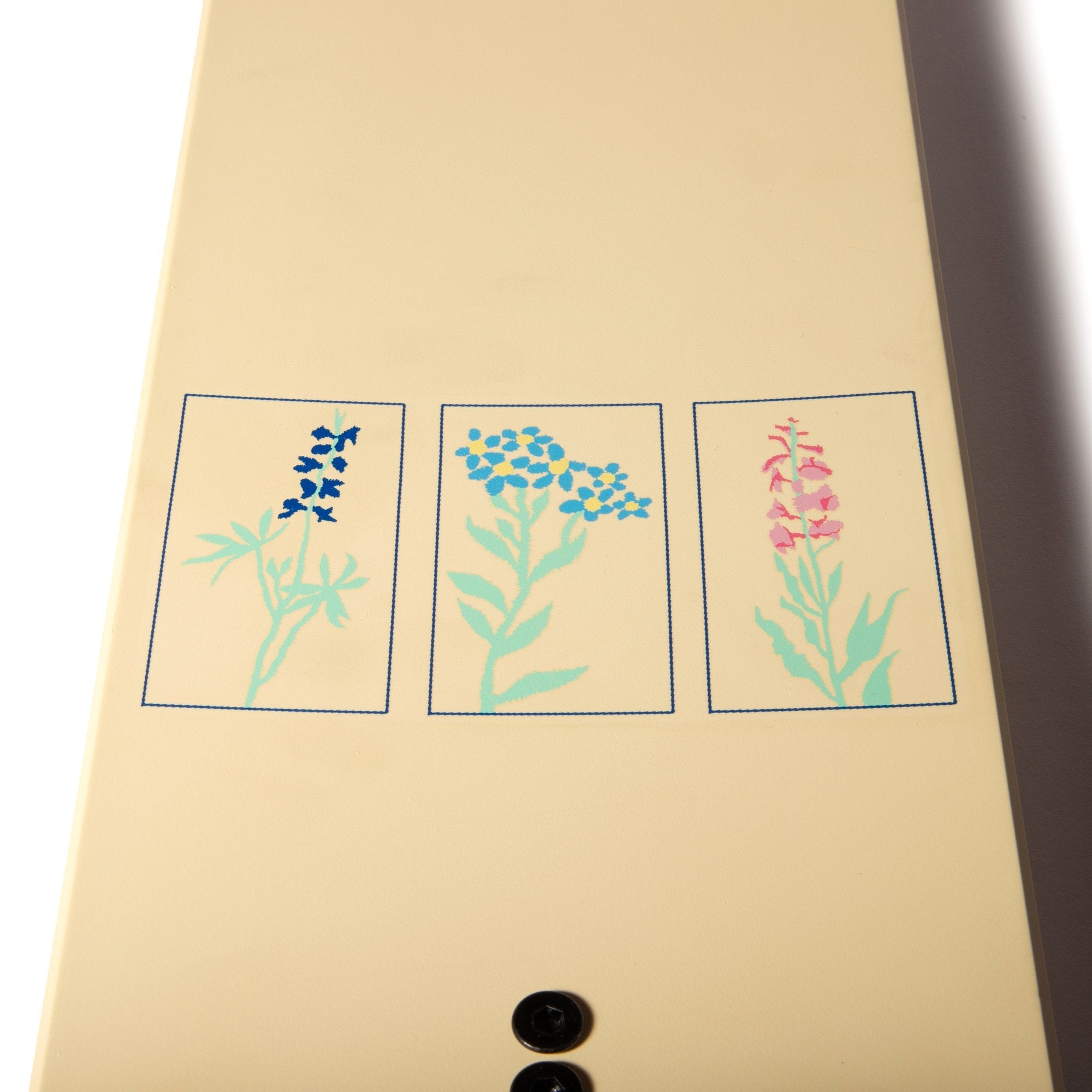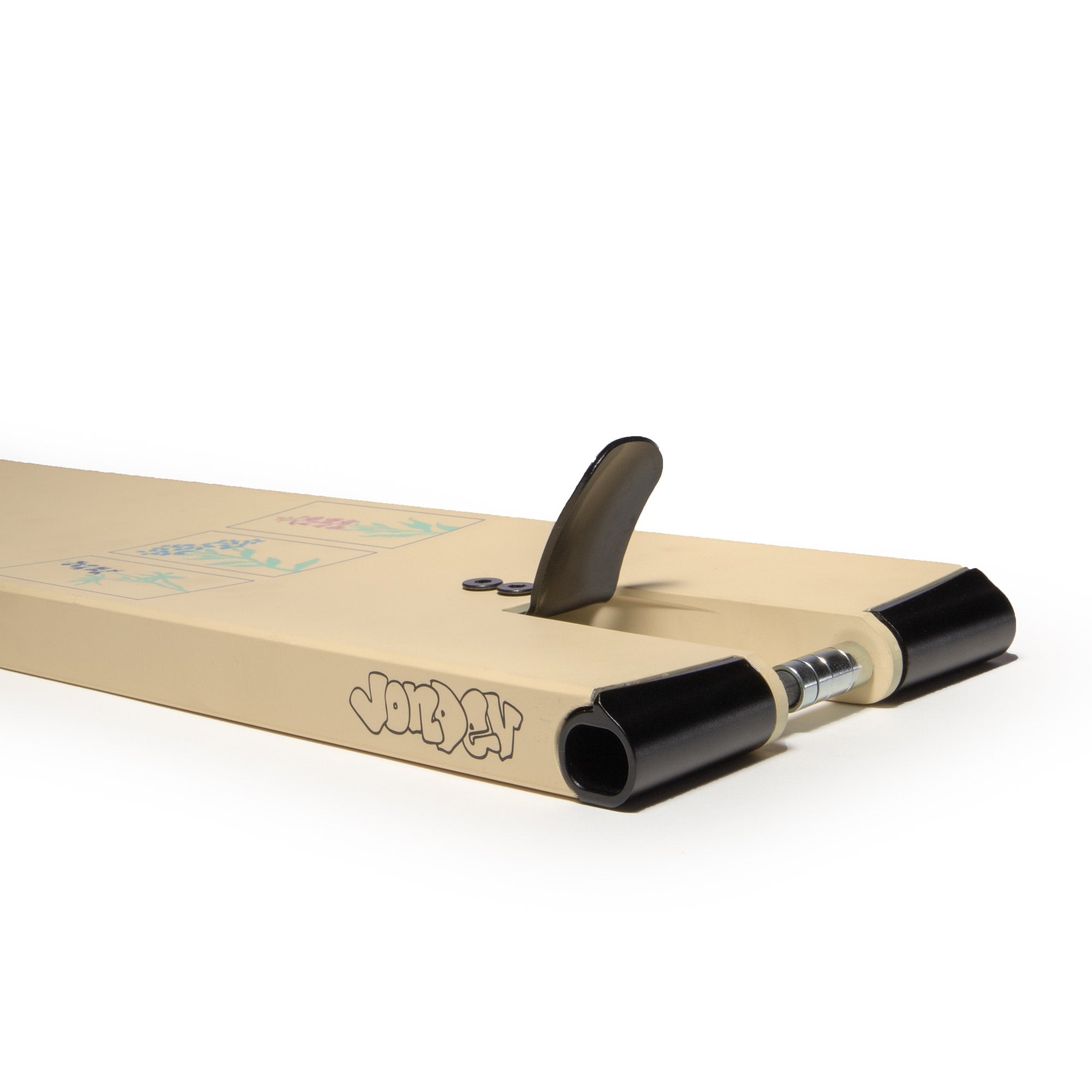 North Horizon Jon Dev Sig Light Tan - Deck
Last time we dropped a Jon Dev sig deck marked one year of him being on the team, well its exactly one year later and its save to say he's settled in at North. Over the past year Jon has taken on many new responsibilities with the brand, however riding still remains top priority, putting out multiple video parts for multiple sponsors, Jon is as on top of things as ever and were excited to see what's next to come.

Jon Dev on his graphic:
The graphic for my deck is a bit brighter this time around. The top graphic is based off a hat I found at salval awhile back. Some grandma's blanket embroidery type deal. The bottom graphic is an alleyway cause the best spots are always in the cut. There are some rats scattered everywhere cause as years go by, I resemble one of those more and more. Lil class lil crust.
Sizes:
5.75" W x 21.5" L
5.75" W x 23" L
Specs:
6061 T-6 aluminum
83.5° headtube angle
3D forged headtube
3° concave
fully flat bottom
cnc machined aluminum deck ends
includes spacers to fit 30mm wheels