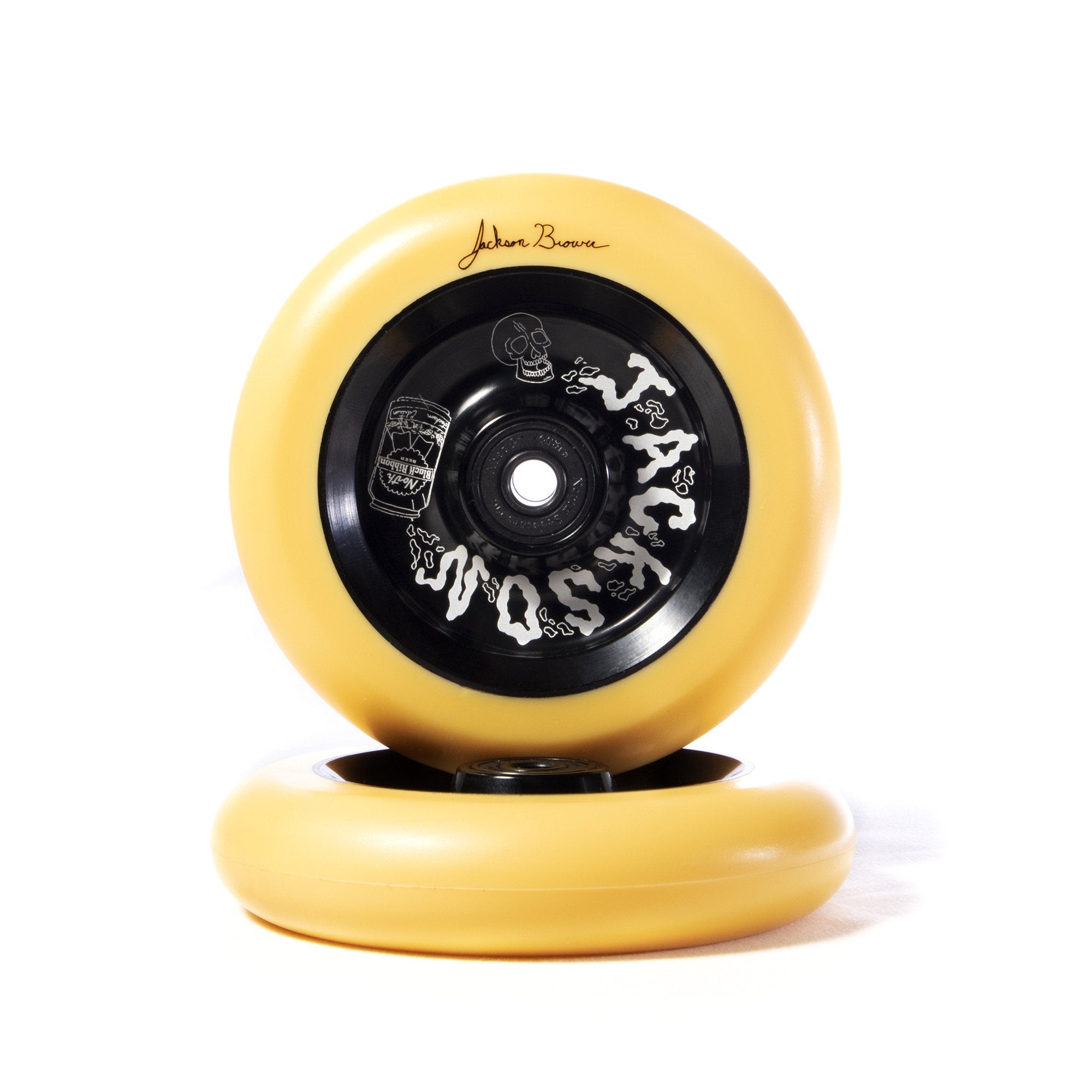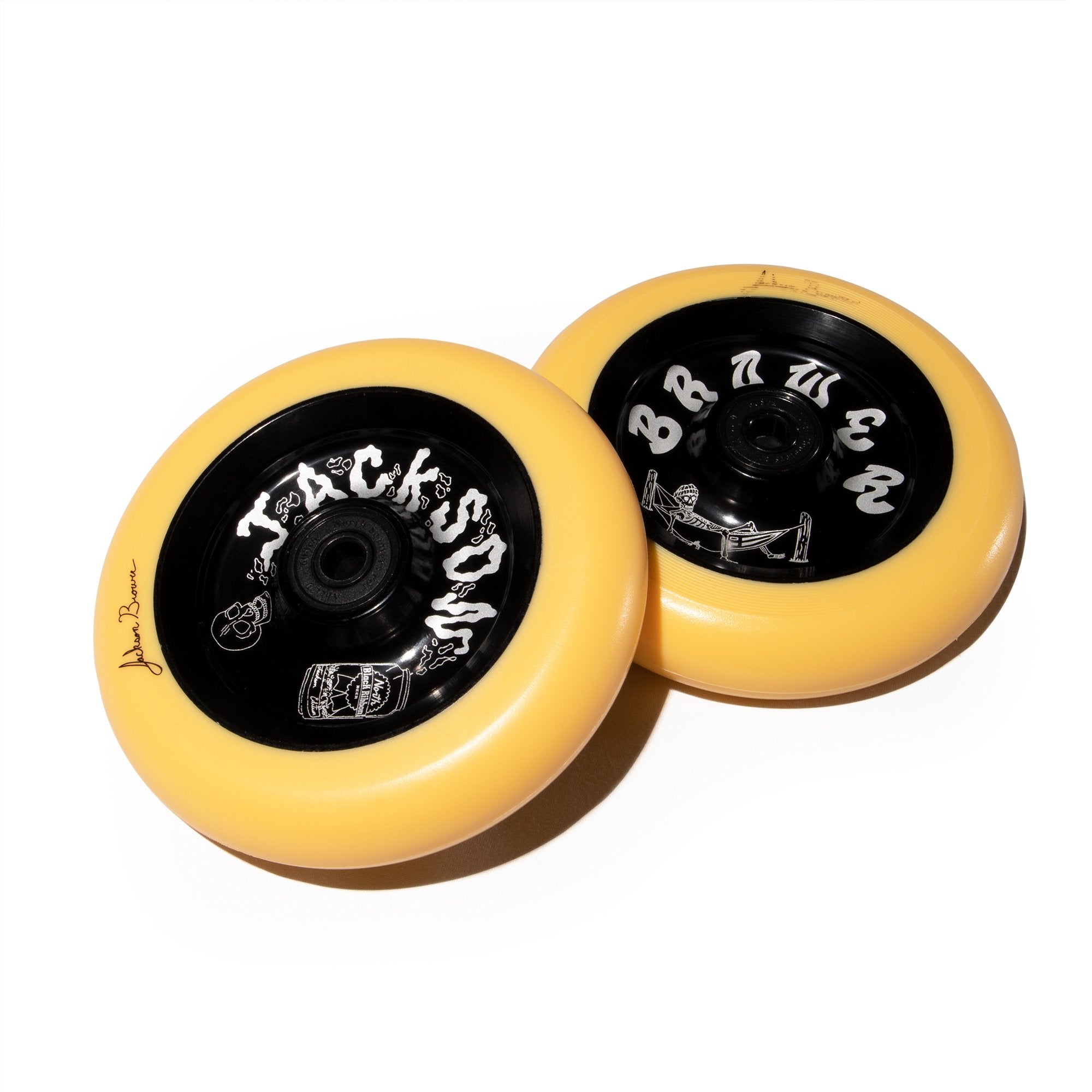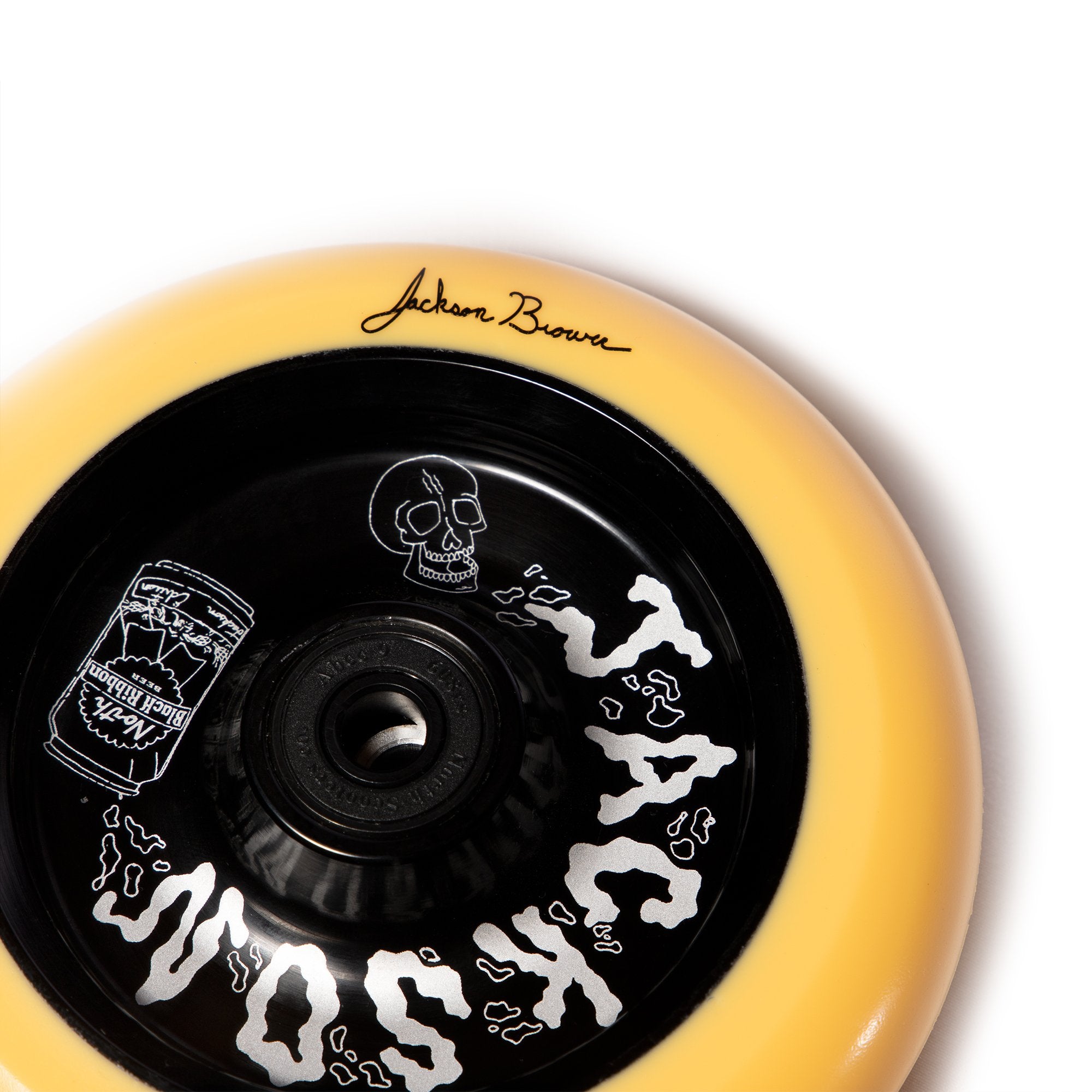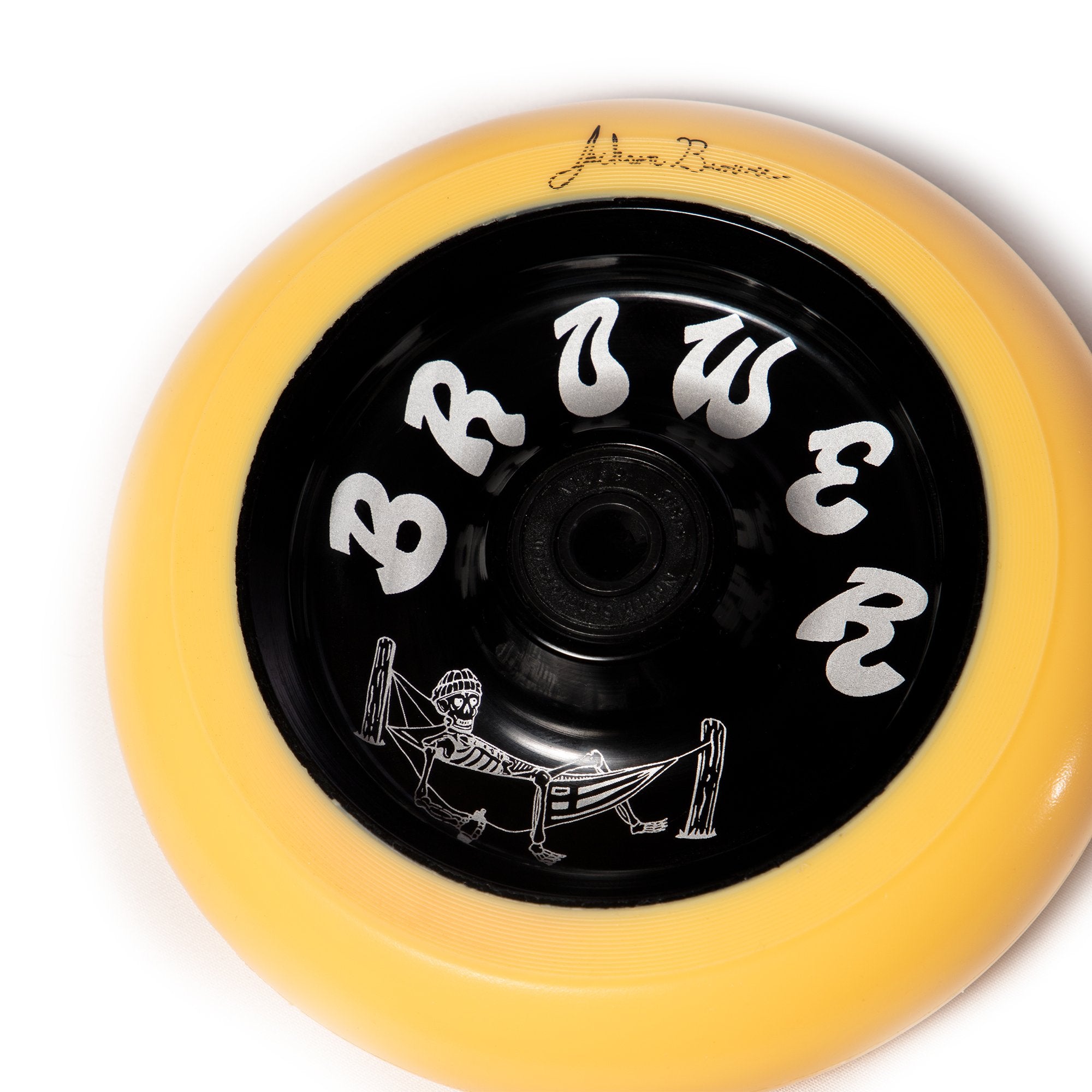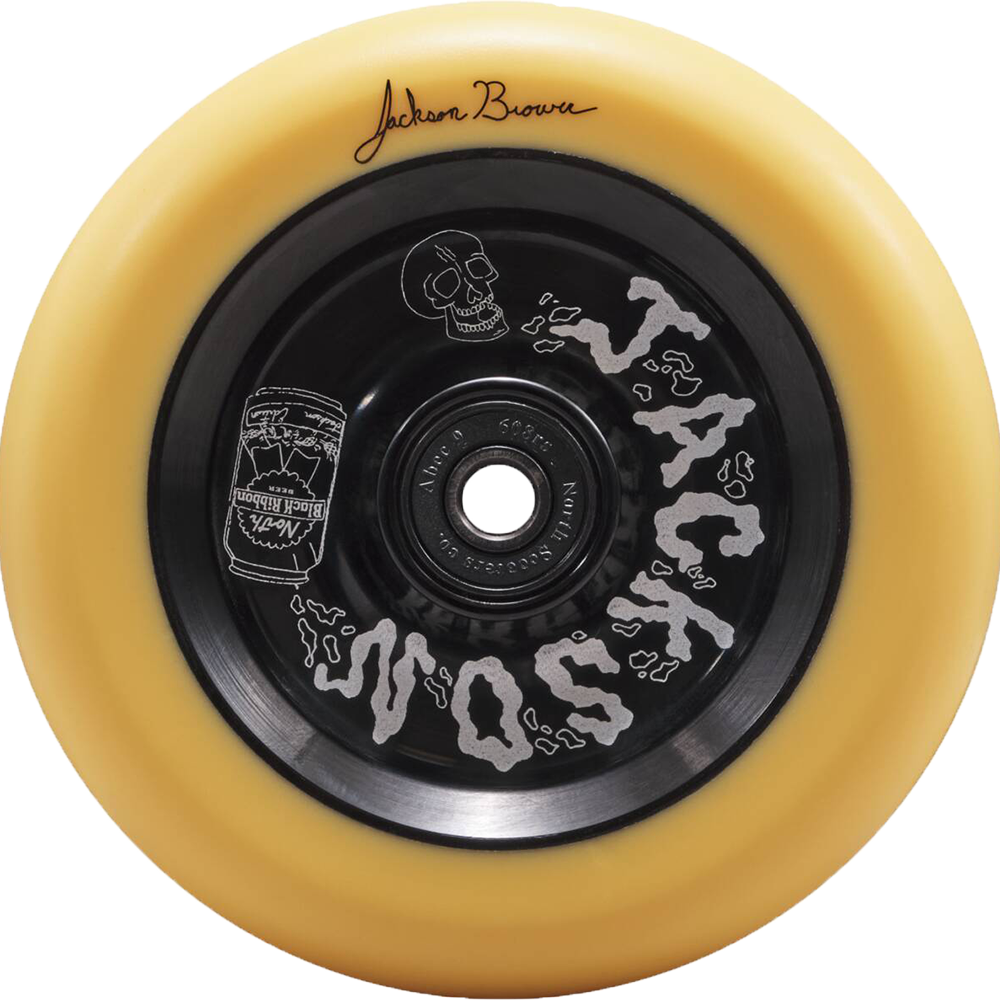 North Jackson Brower Signature 24mm - Wheels
Note from Jackson Brower:
Once I heard that I was getting signature wheels, I immediately knew what I wanted my graphic to consist of. If you know me, I like to have a great time with the boys and drink some brews, and have a consistency of passing out with a cheap beer in my hand, so my friends Lucas & Pat drew up a graphic for my wheels that shows just that, I couldn't be more stoked! Cheers!
This signature wheel utilizes the Signal Wheel core and come in 115 x 30mm size. This wheel does come with our all new Abec 9 North Bearings pre-installed.
We offer Lifetime Warranty against chunking and de-hubbing on all our wheels.
Sizes:
110mm x 24mm
115mm x 30mm
Specs:
-88a high rebound urethane
-6061 aluminum cnc core
-115 x 30mm
-north abec 9 bearings pre-installed
-unique core profile for increased durability
-perfect core/urethane ratio for the best feel