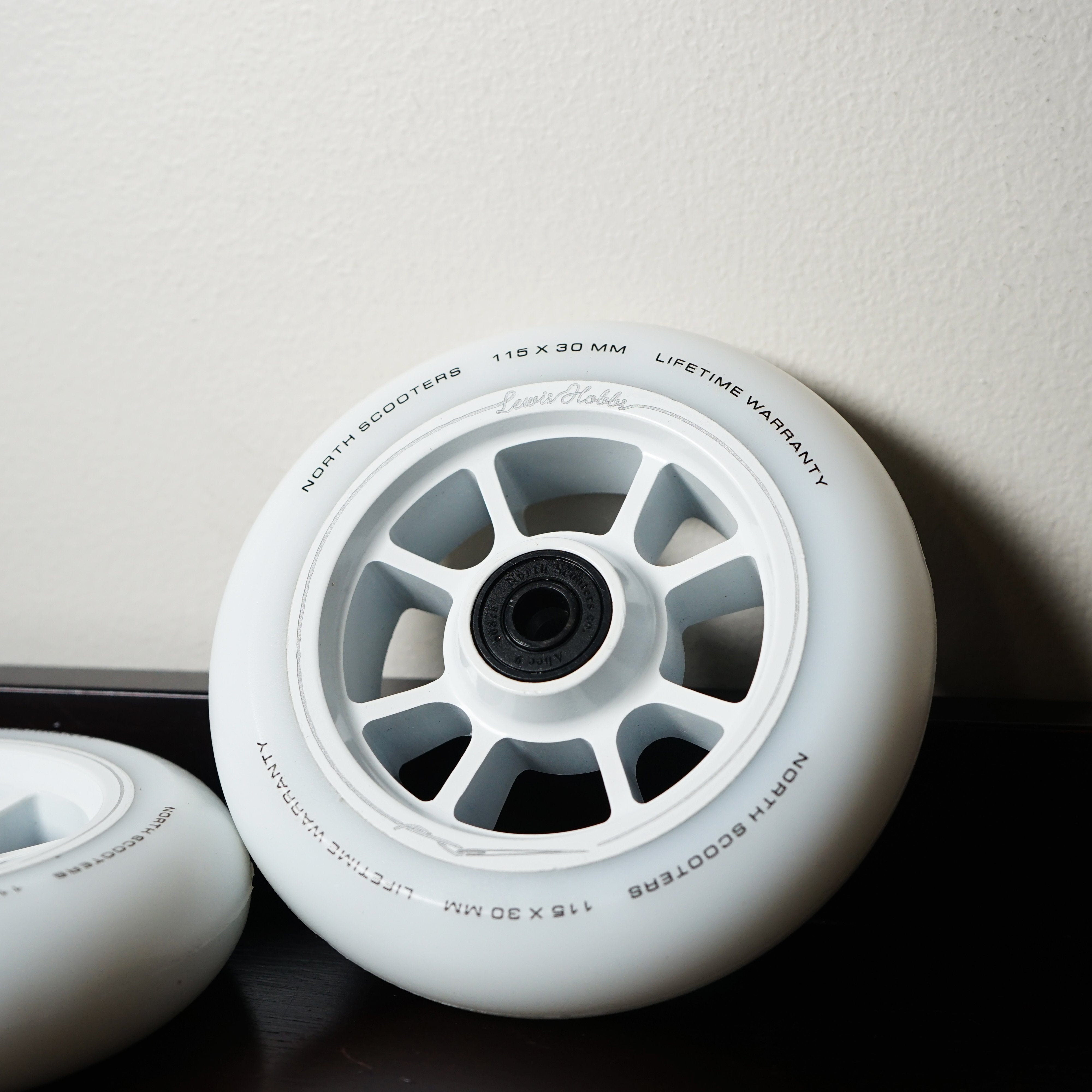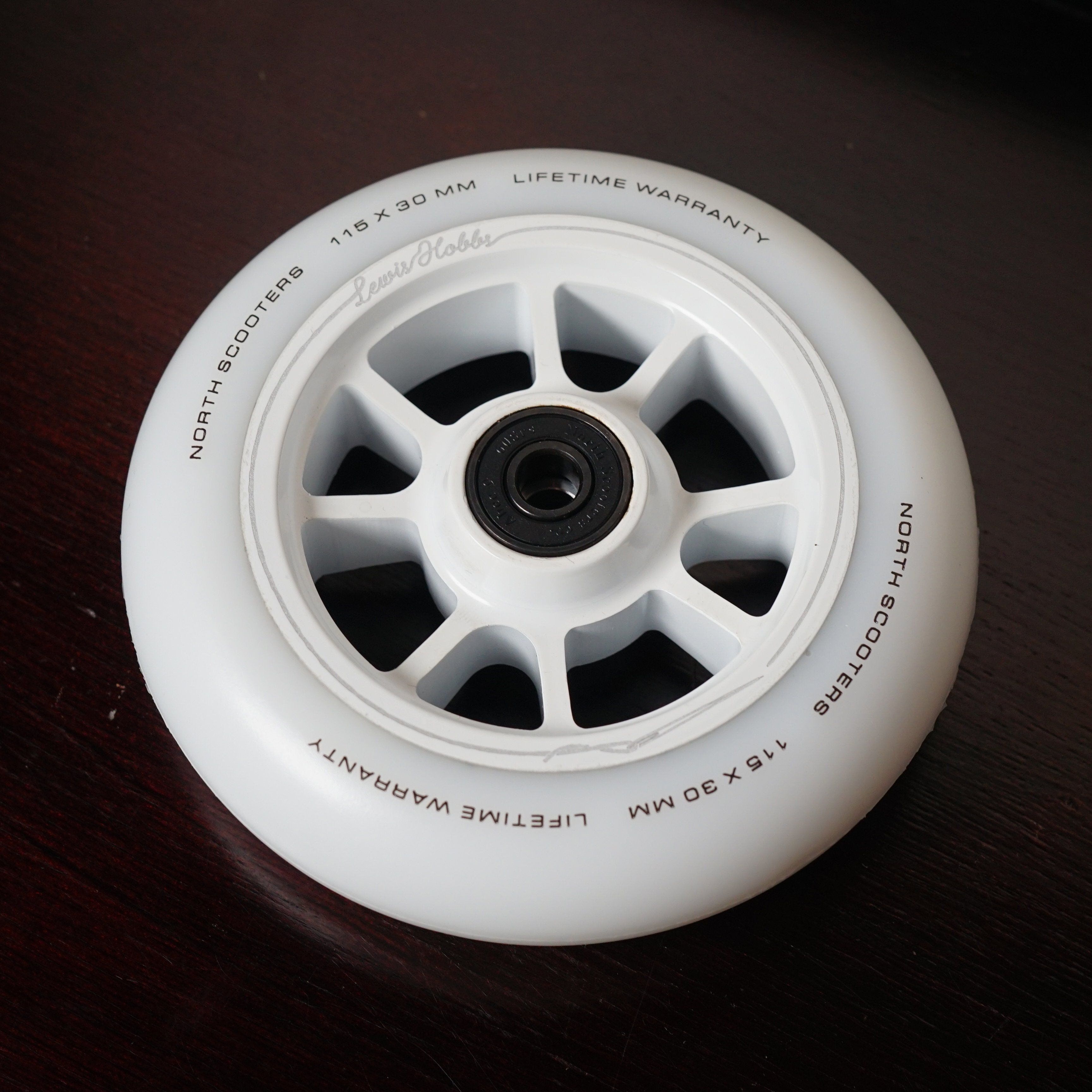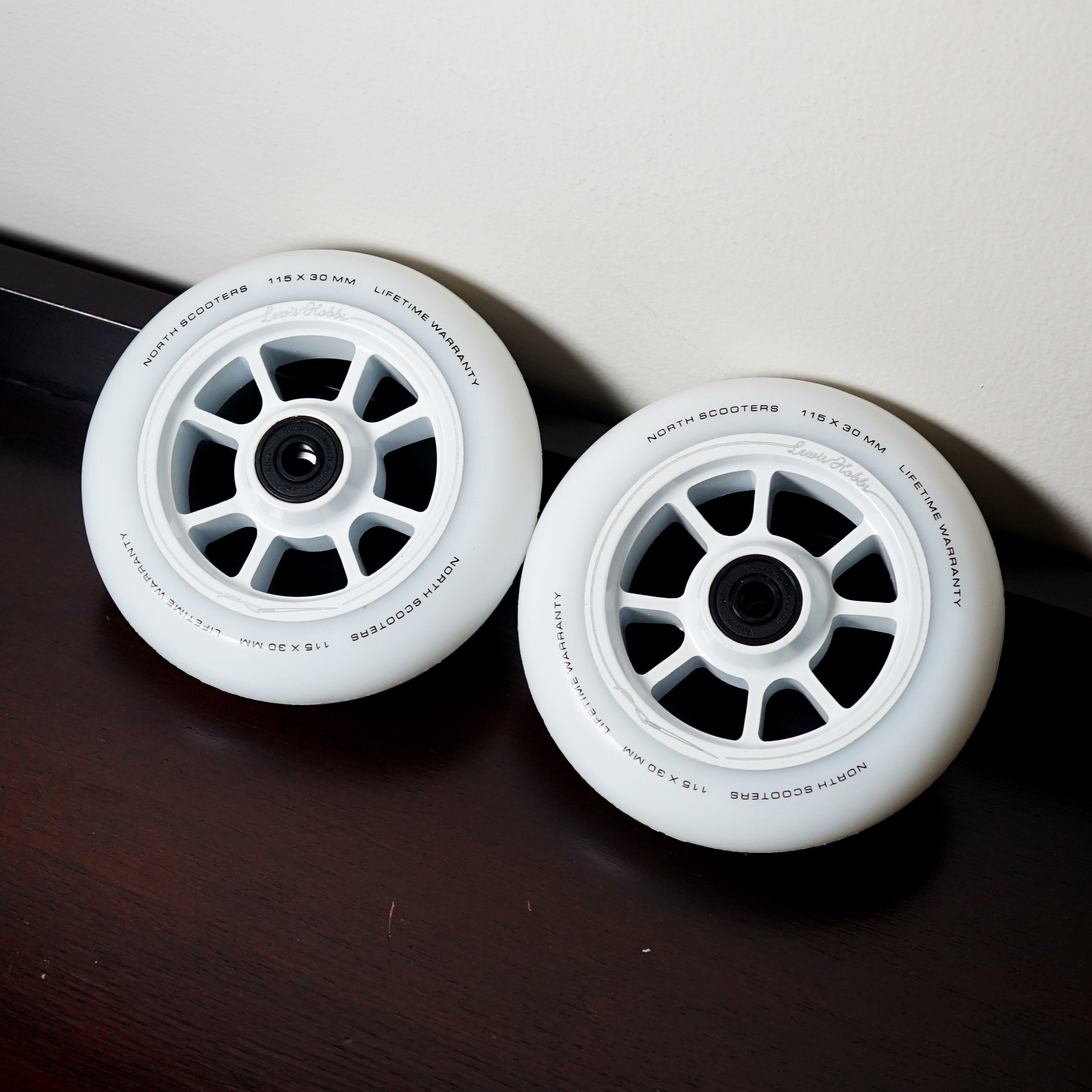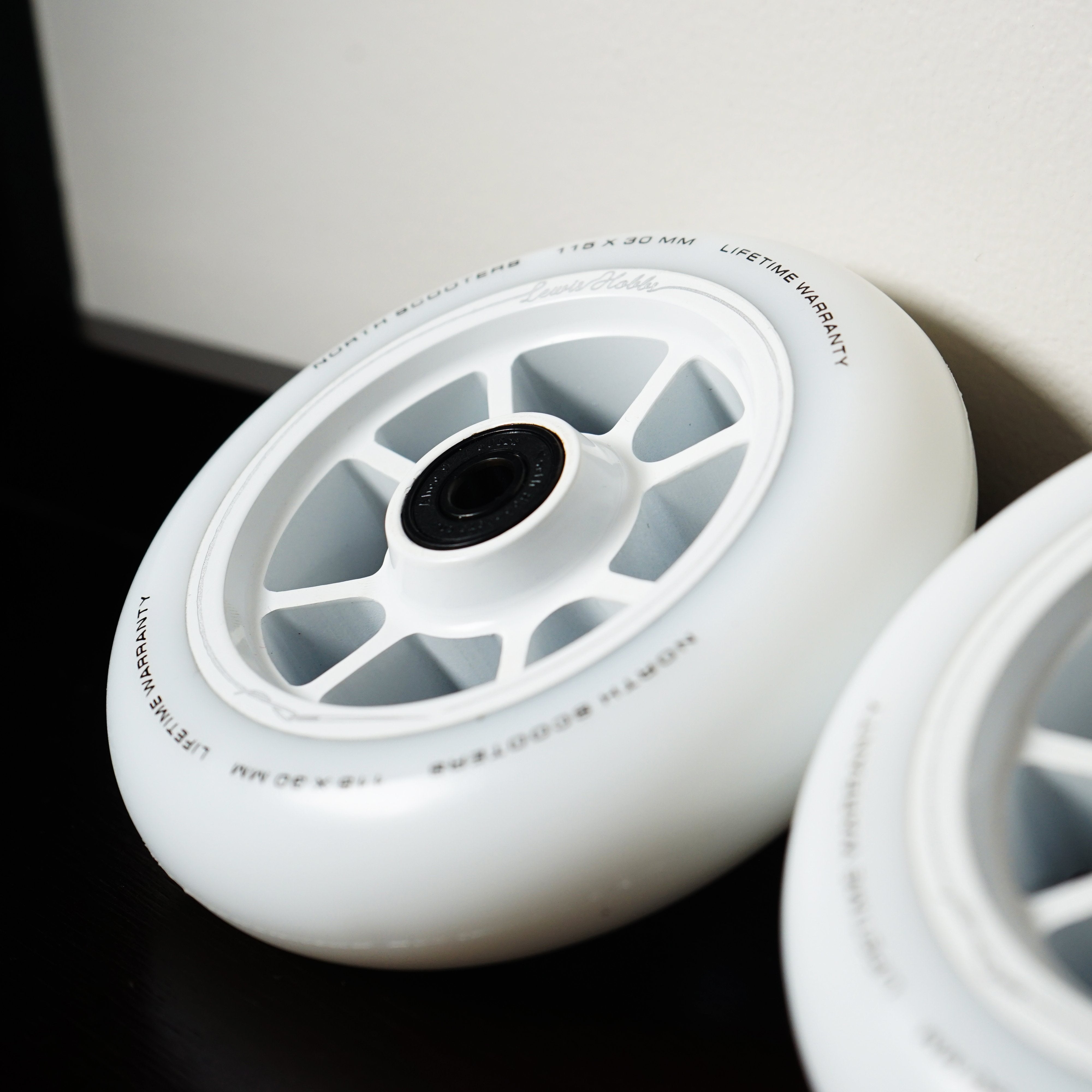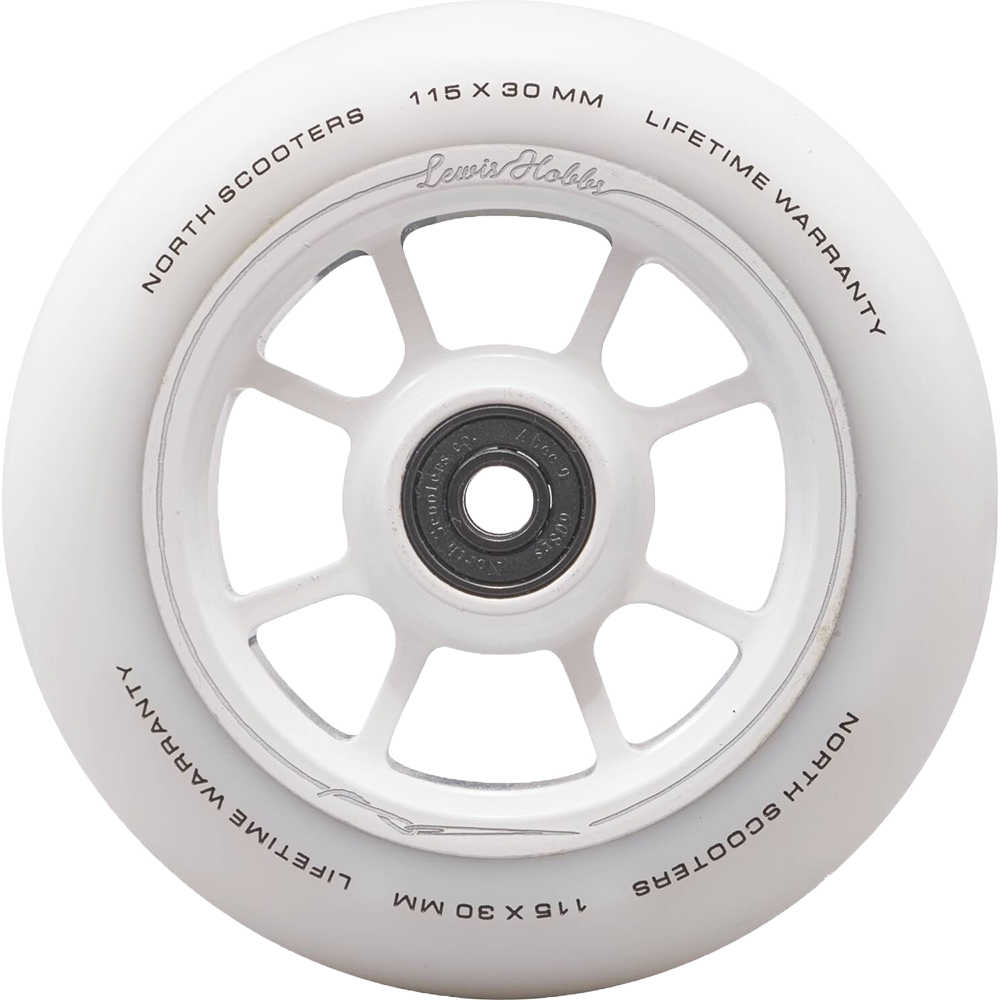 North Lewis Hobbs Signature 115x30mm - Wheels
Note from Lewis: 
I'm Lewis Hobbs, 23 years old, born and raised in Connecticut where I currently reside. I joined North in December of 2017. Around 10 years old I was introduced to skating by my cousins, I eventually stopped and picked up scootering around 2010 with some friends I made from skating. Skateboarding continues to influence my style and outlook on riding to this day as well as every other "action sport". As a huge fan of Volare and his work in general, I decided to ask Dakota Knight to create my graphic for me. I love the modern and simple style of Dakotas graphic design work and I am happy to be able to support another scooter rider's personal interest aside from scootering. My graphic is inspired by my love for sewing, a little over 2 years ago I got into sewing and it is one of my favorite things to do when I'm not scootering. It is also just another way to express my ideas and creativity and I get great fulfillment from it.
 This signature wheel utilizes the Signal Wheel core and come in 115 x 30mm size. This wheel does come with our all new Abec 9 North Bearings pre-installed.
We offer Lifetime Warranty against chunking and de-hubbing on all our wheels.
Size: 115mm x 30mm
Specs:
-88a high rebound urethane
-6061 aluminum cnc core
-115 x 30mm
-north abec 9 bearings pre-installed
-unique core profile for increased durability
-perfect core/urethane ratio for the best feel