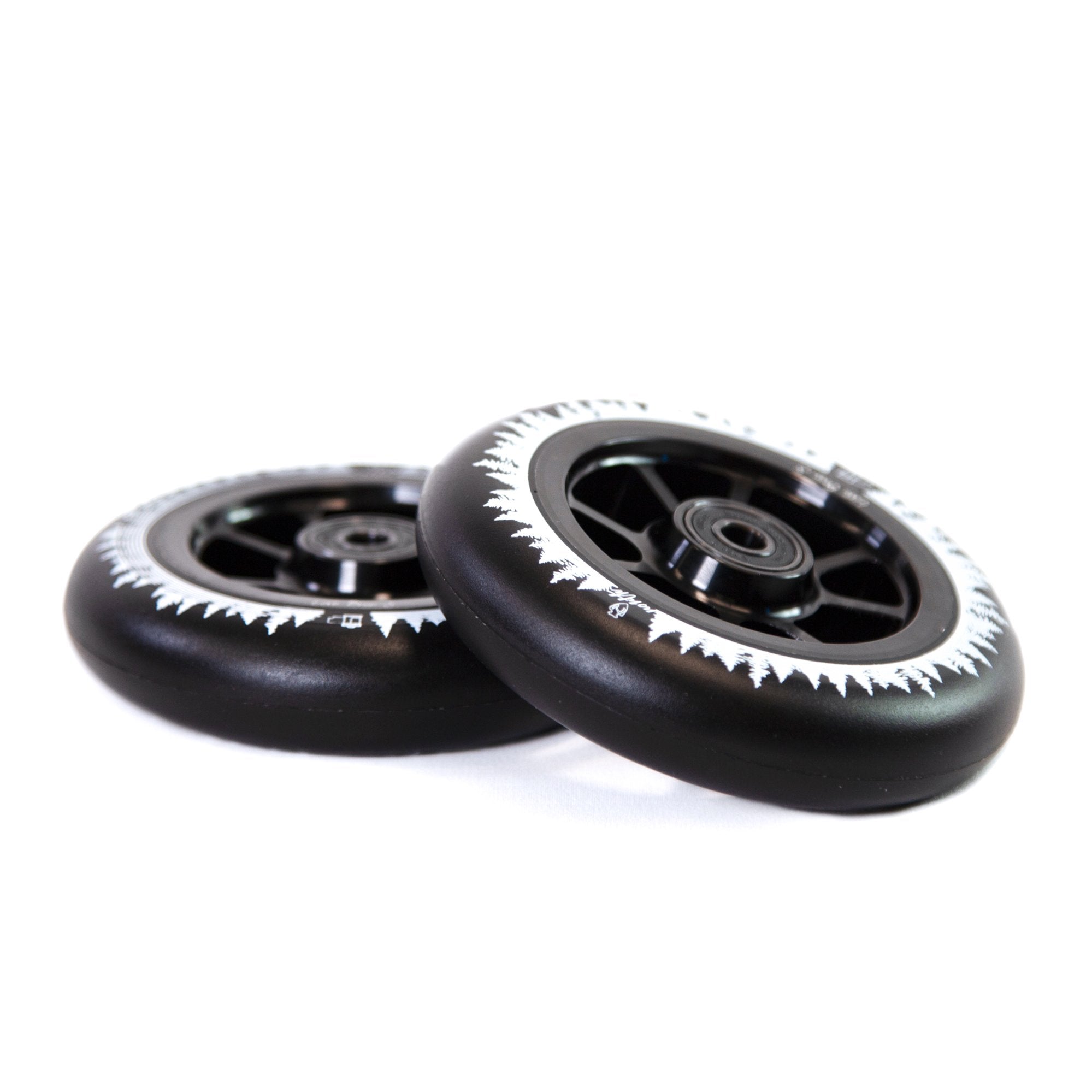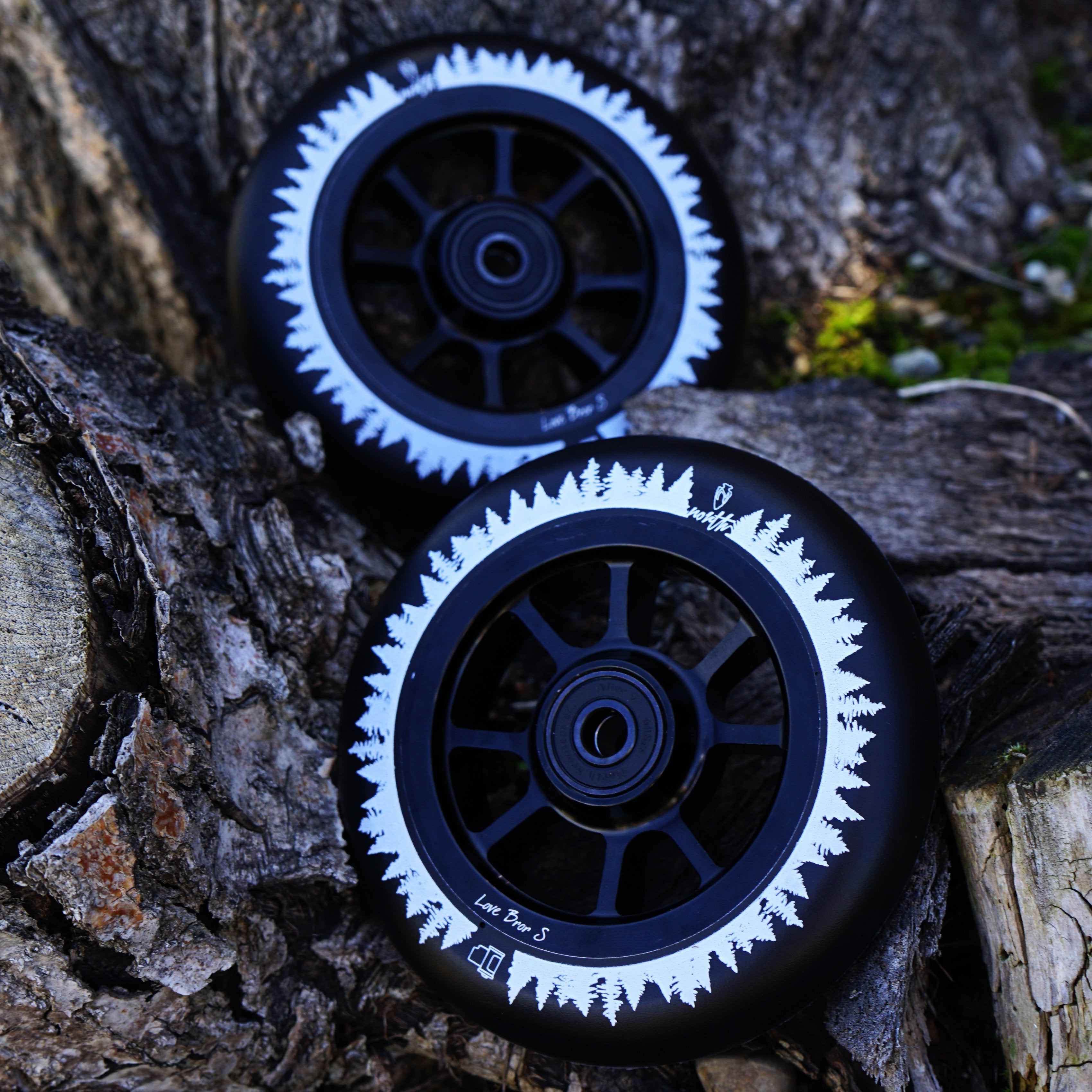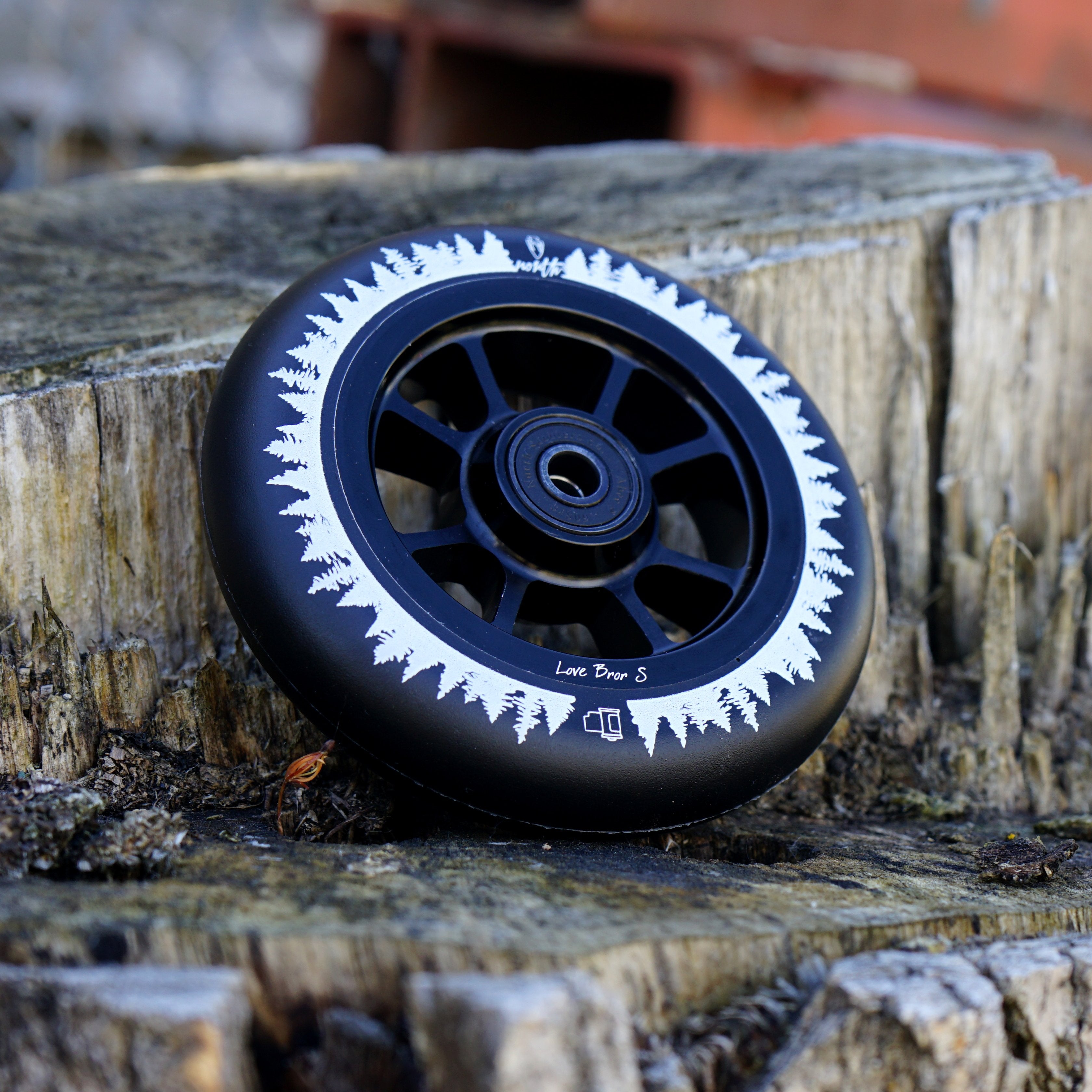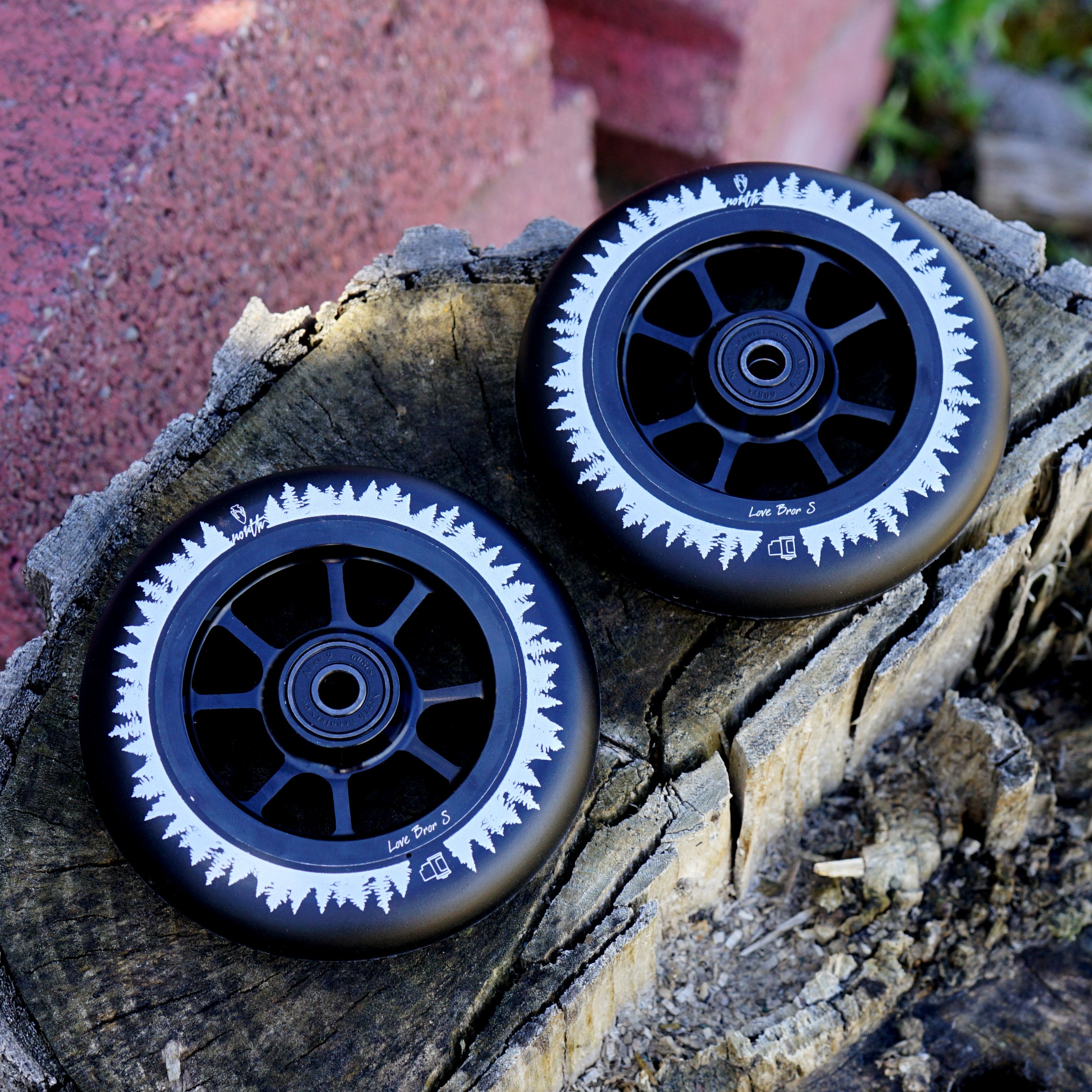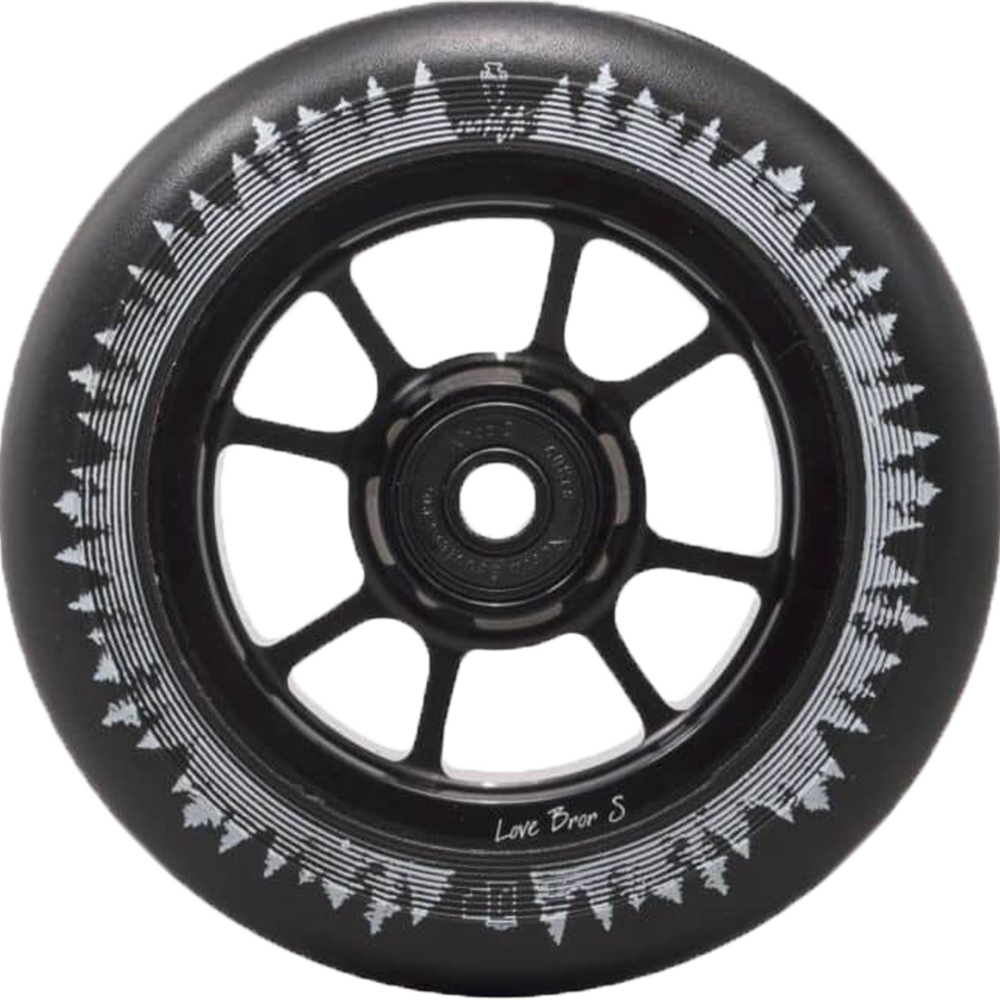 North Love Bror Svensson Signature 110x24mm - Wheels
Note from Love Bror: 
I'm Love Bror Svensson from the Swedish town Norrkoping. When I got the call from North that I would have the opportunity to have a signature wheel I knew instinctively that I wanted the graphic and the overall design to represent me. The graphic, without going to in depth, is of a tree line that goes around the wheel. That tree line is a graphical illustration of the one in the backyard of my parents' house that leads into the forest.
Nature has always been very important to me throughout my life's ups and downs and it's a place where I spent a lot of my childhood with friends. And for anyone who knows me the all black colorway of the wheel just makes sense, darkness has always intrigued me, so it made sense for my signature part to be inspired by that too. Graphic drawn by me; hope you like it.
 This signature wheel utilizes the Signal Wheel core and come in 110 x 24mm size. This wheel does come with our all new Abec 9 North Bearings pre-installed.
We offer Lifetime Warranty against chunking and de-hubbing on all our wheels.
Size: 110mm x 24mm
Specs:
-88a high rebound urethane
-6061 aluminum cnc core
-110 x 24mm
-north abec 9 bearings pre-installed
-unique core profile for increased durability
-perfect core/urethane ratio for the best feel