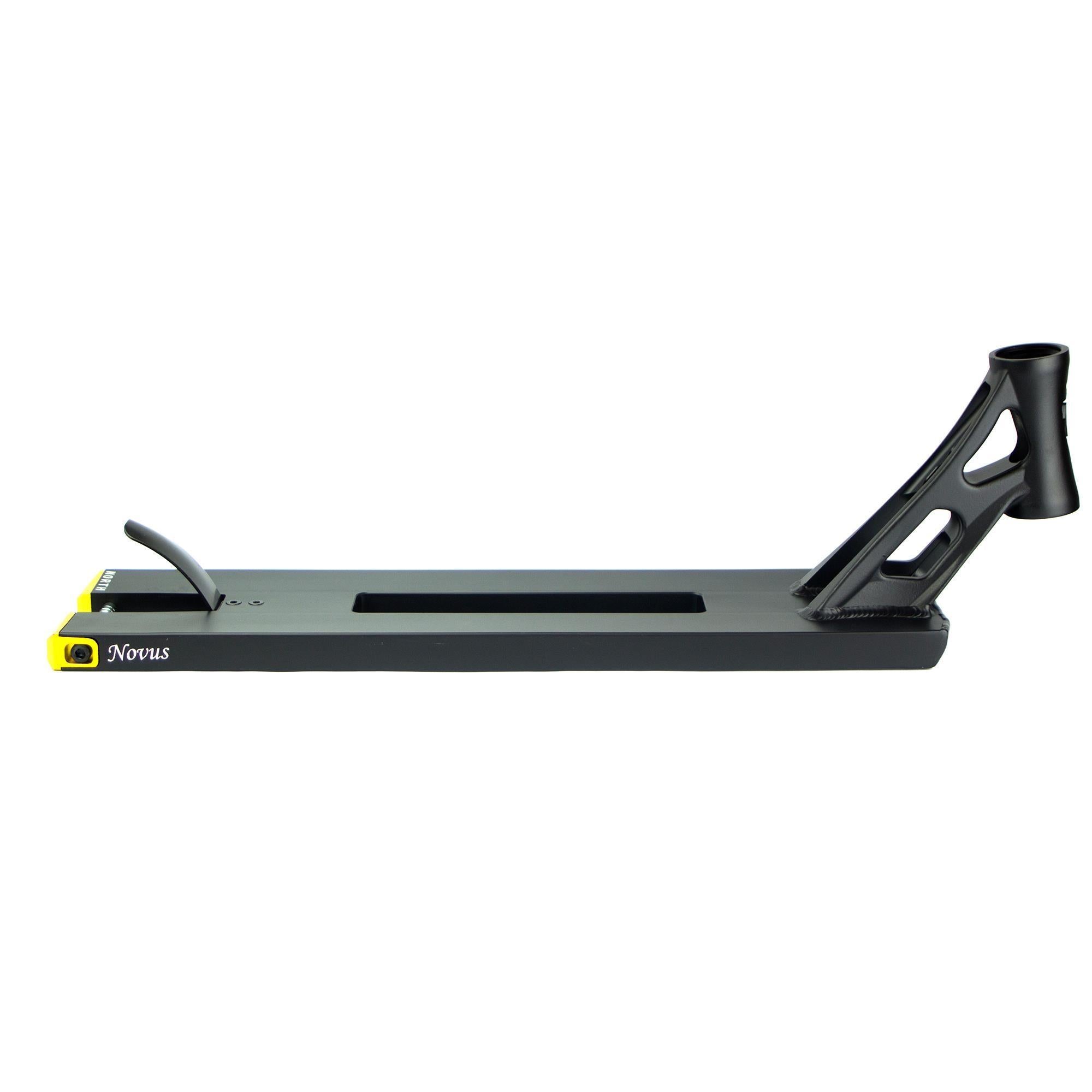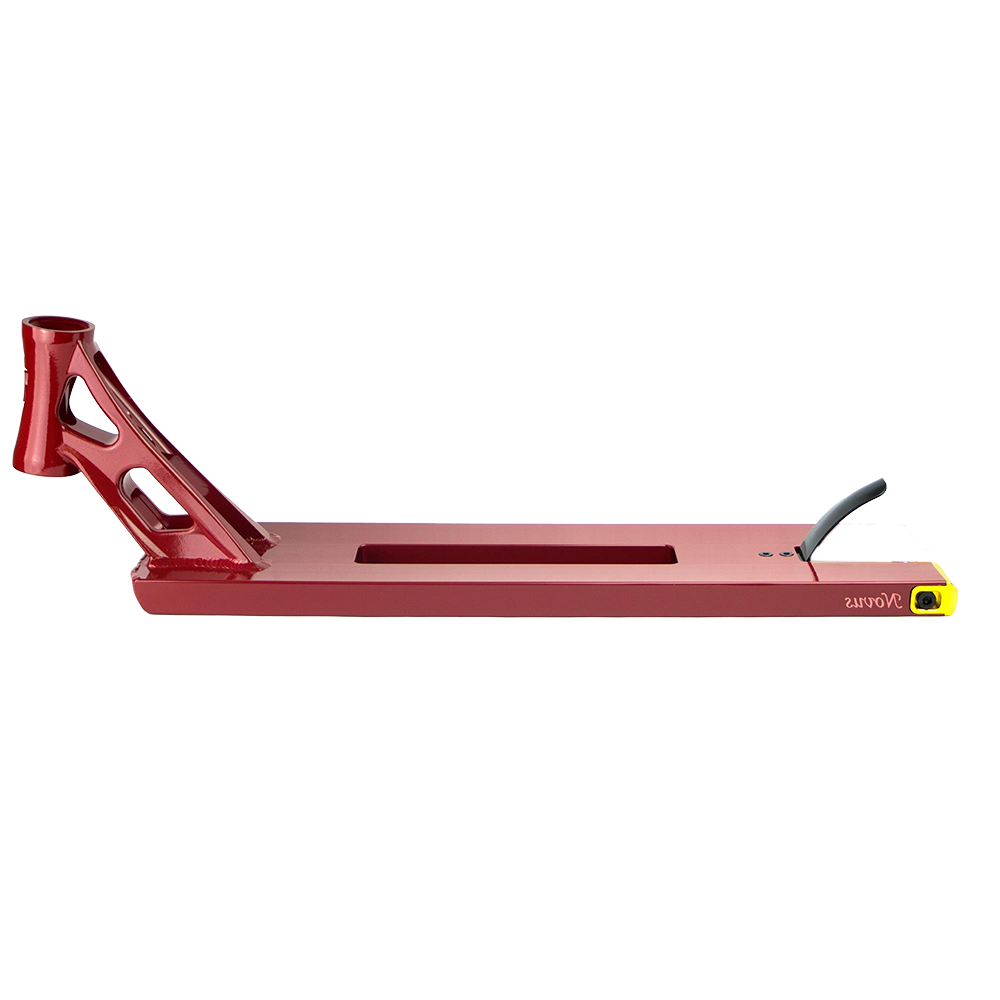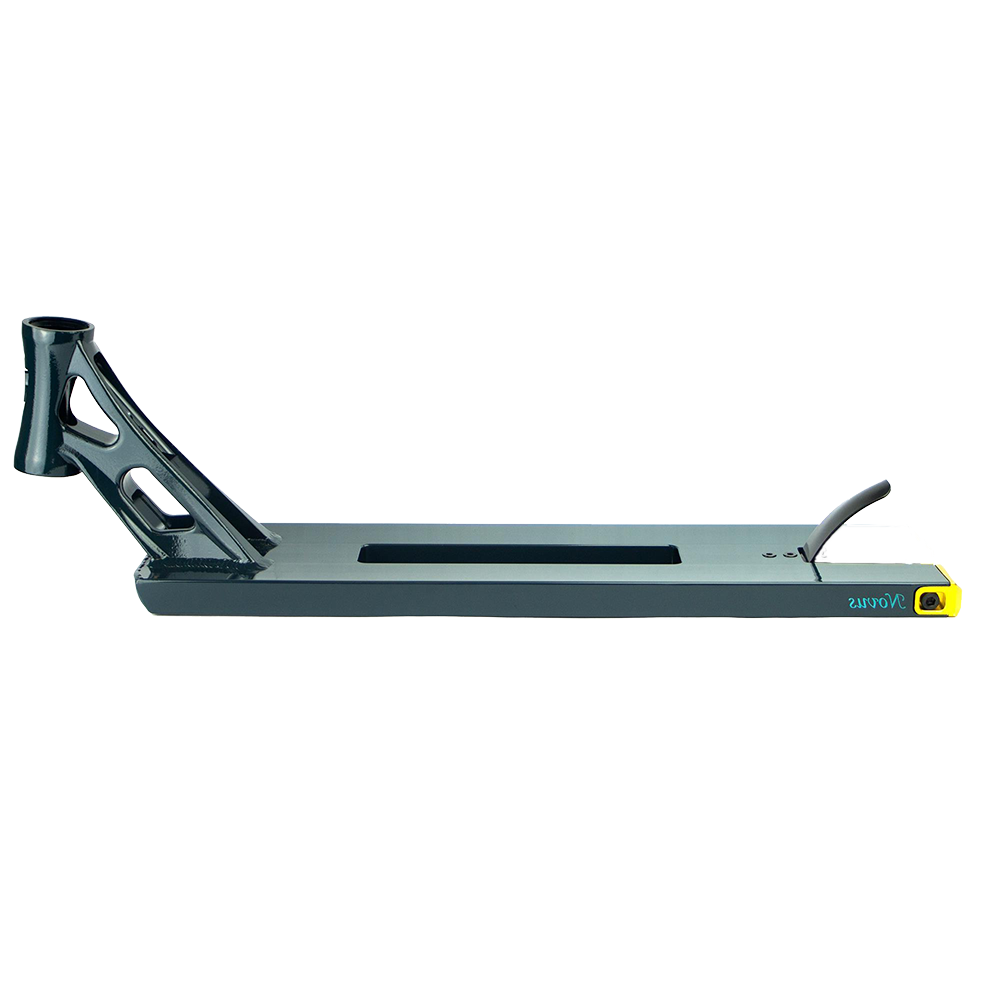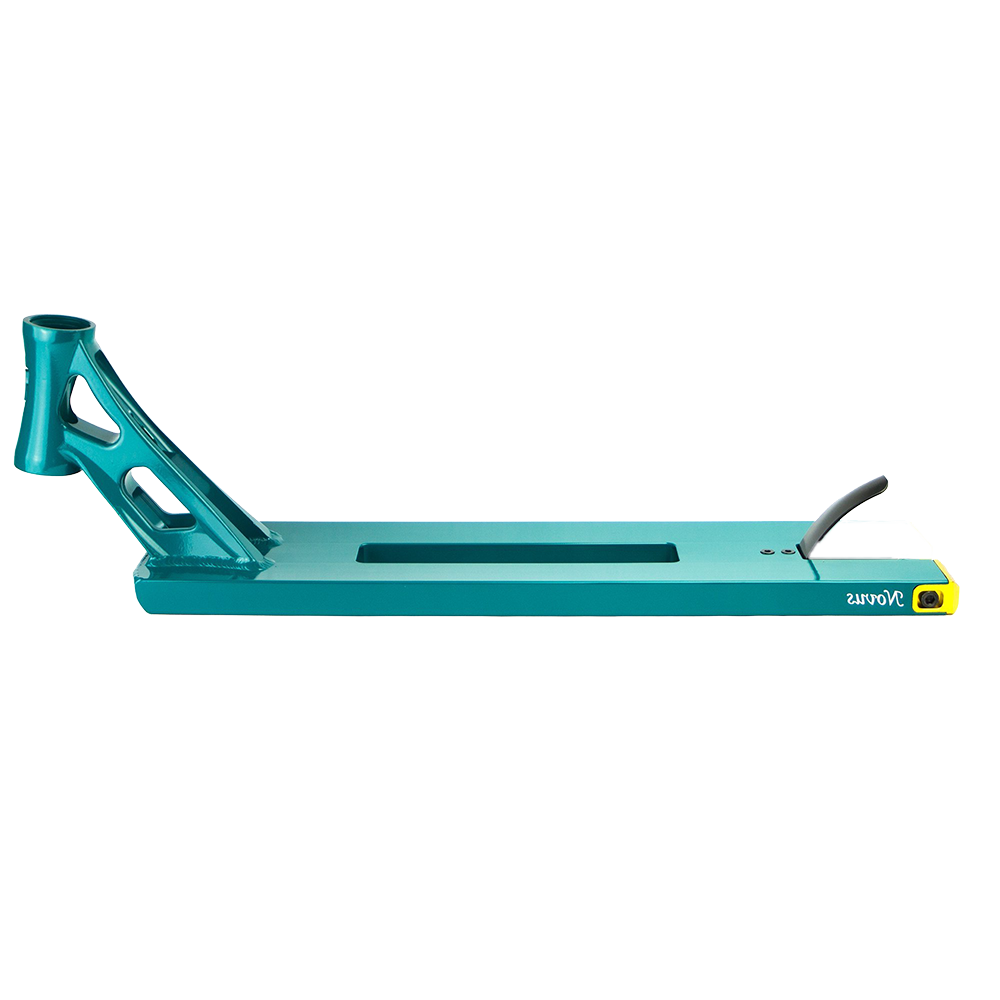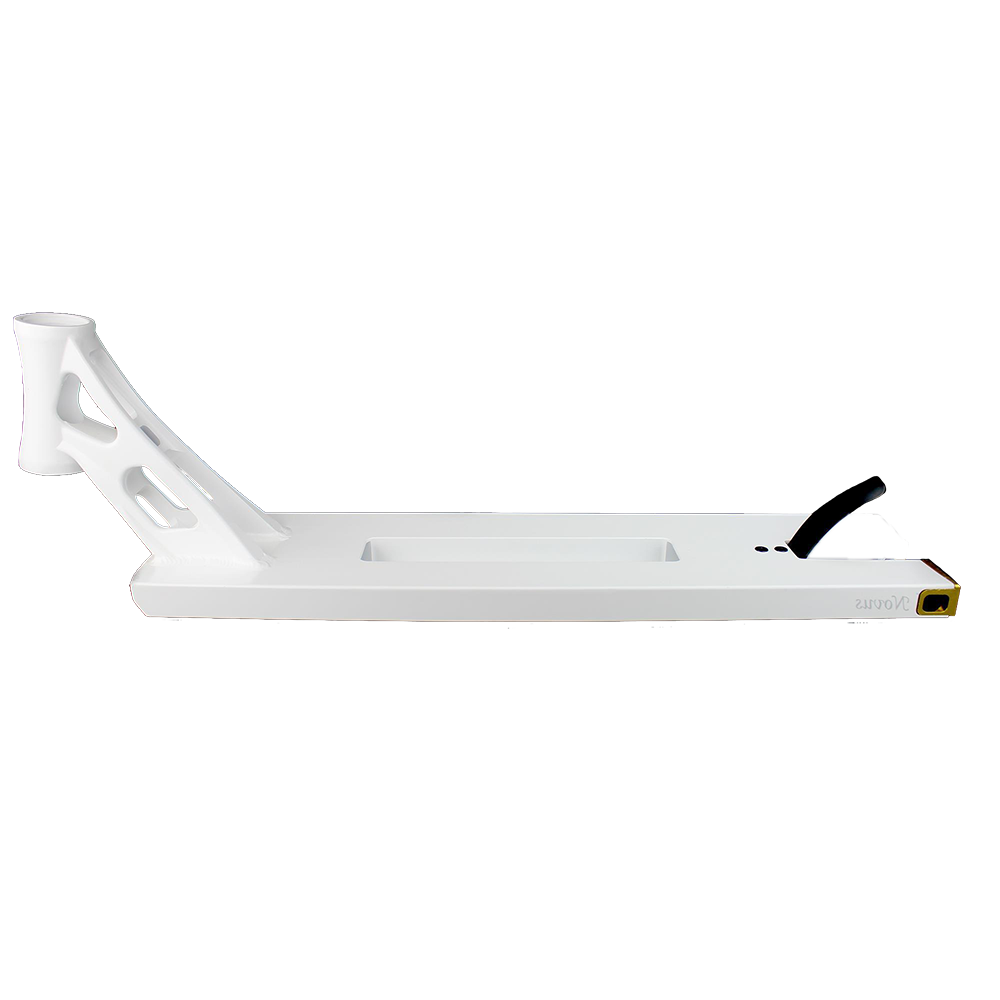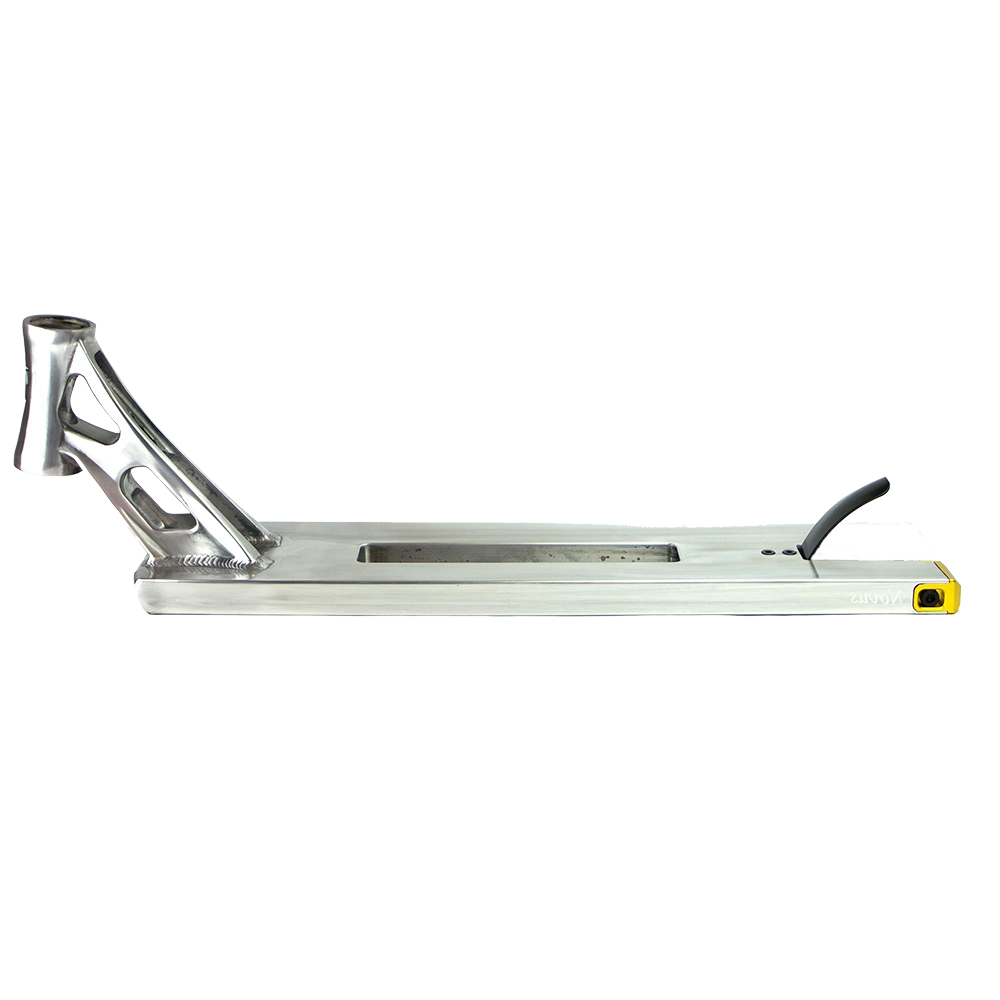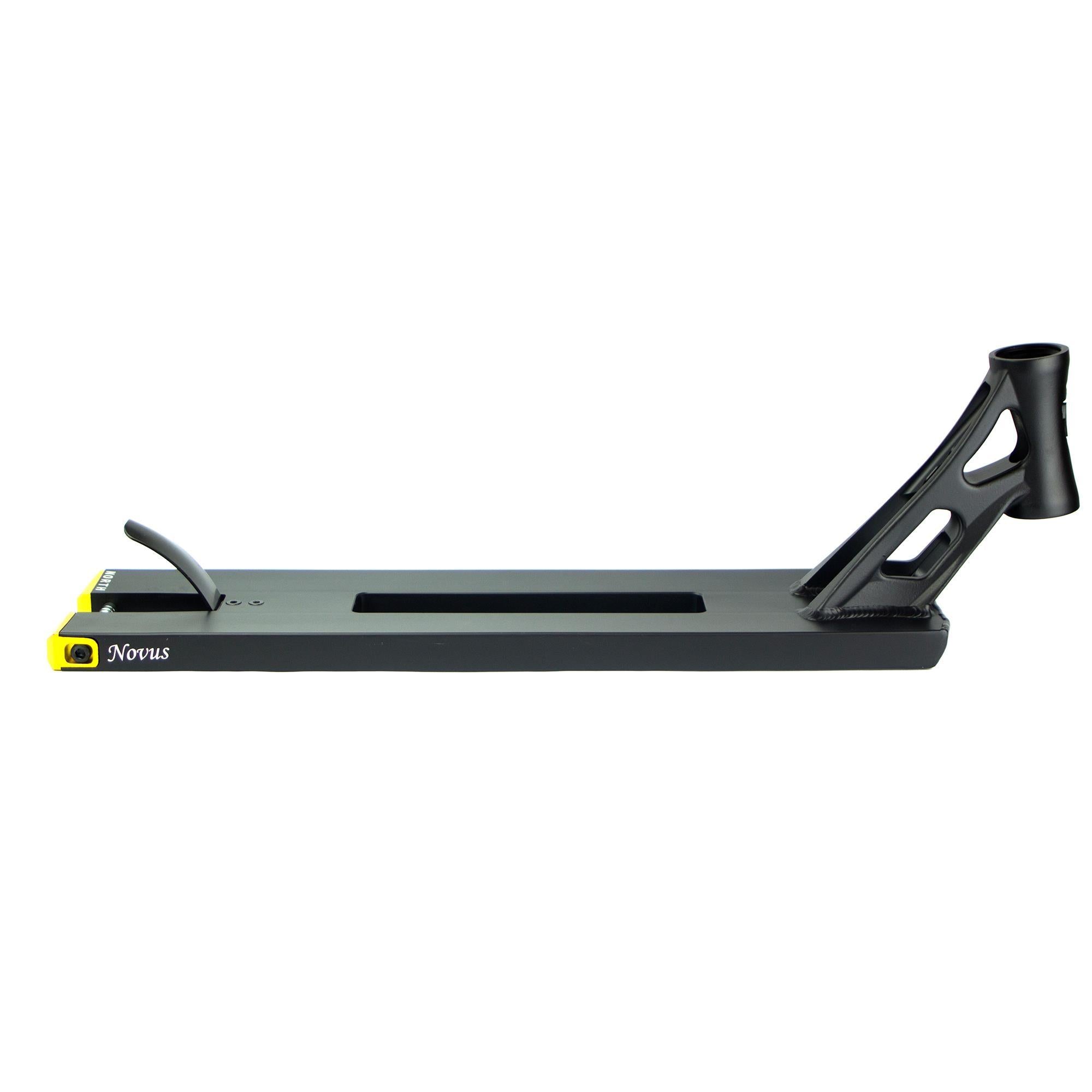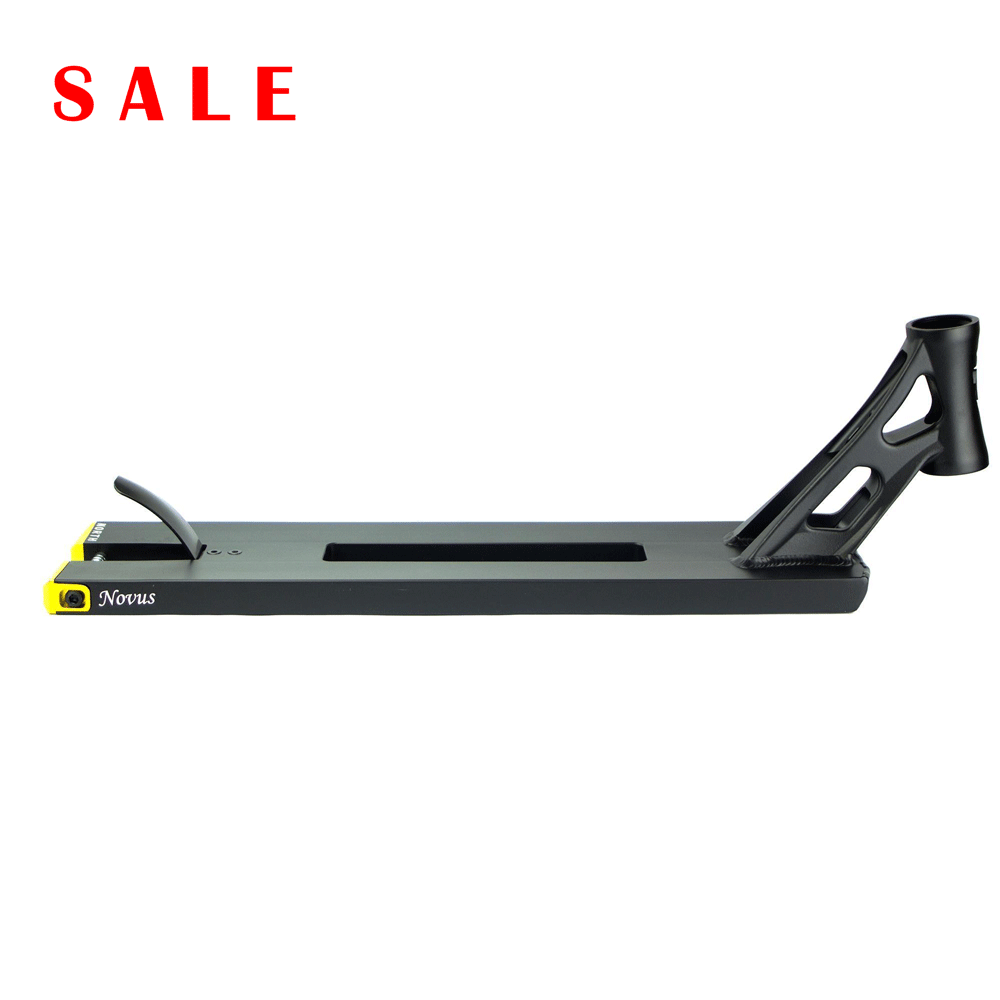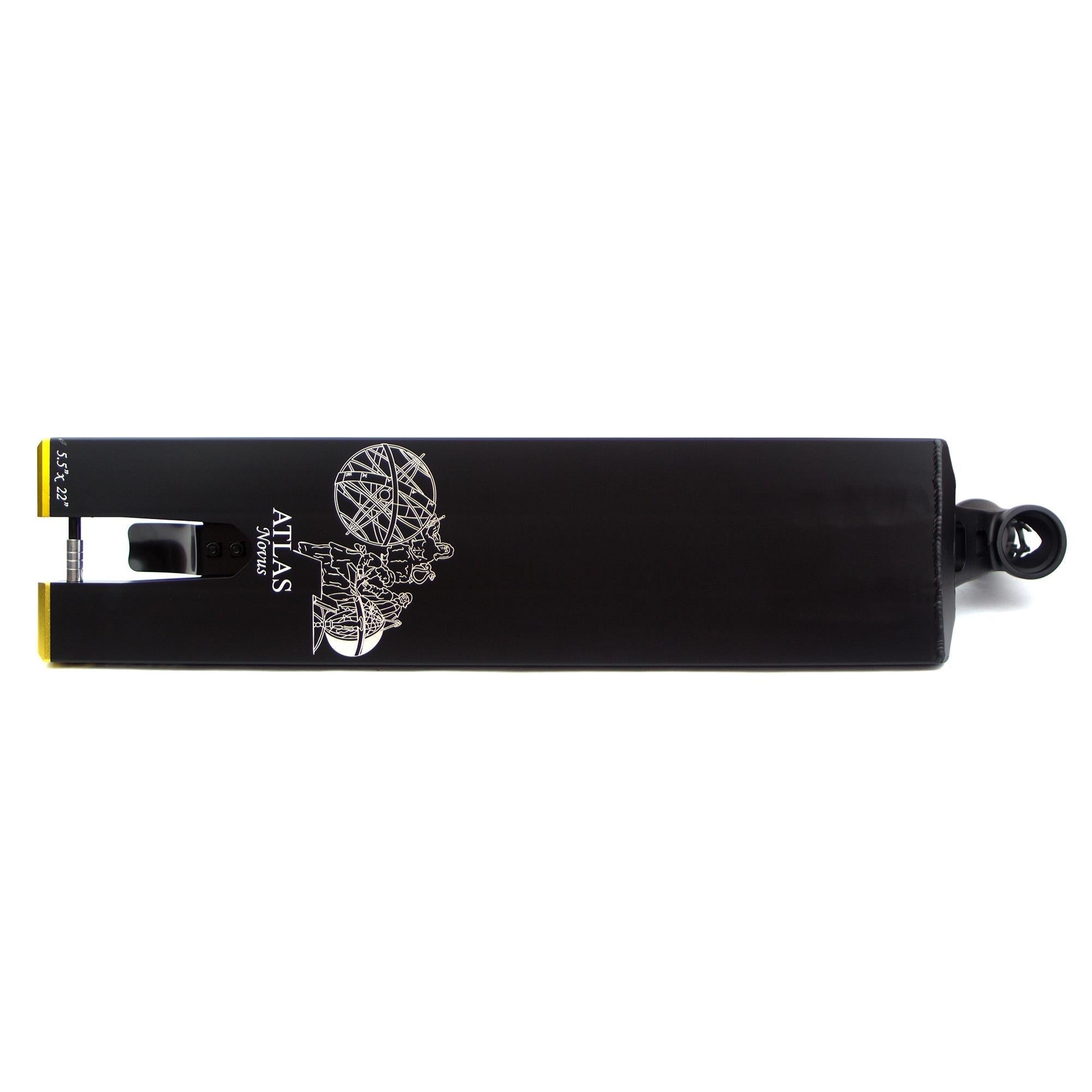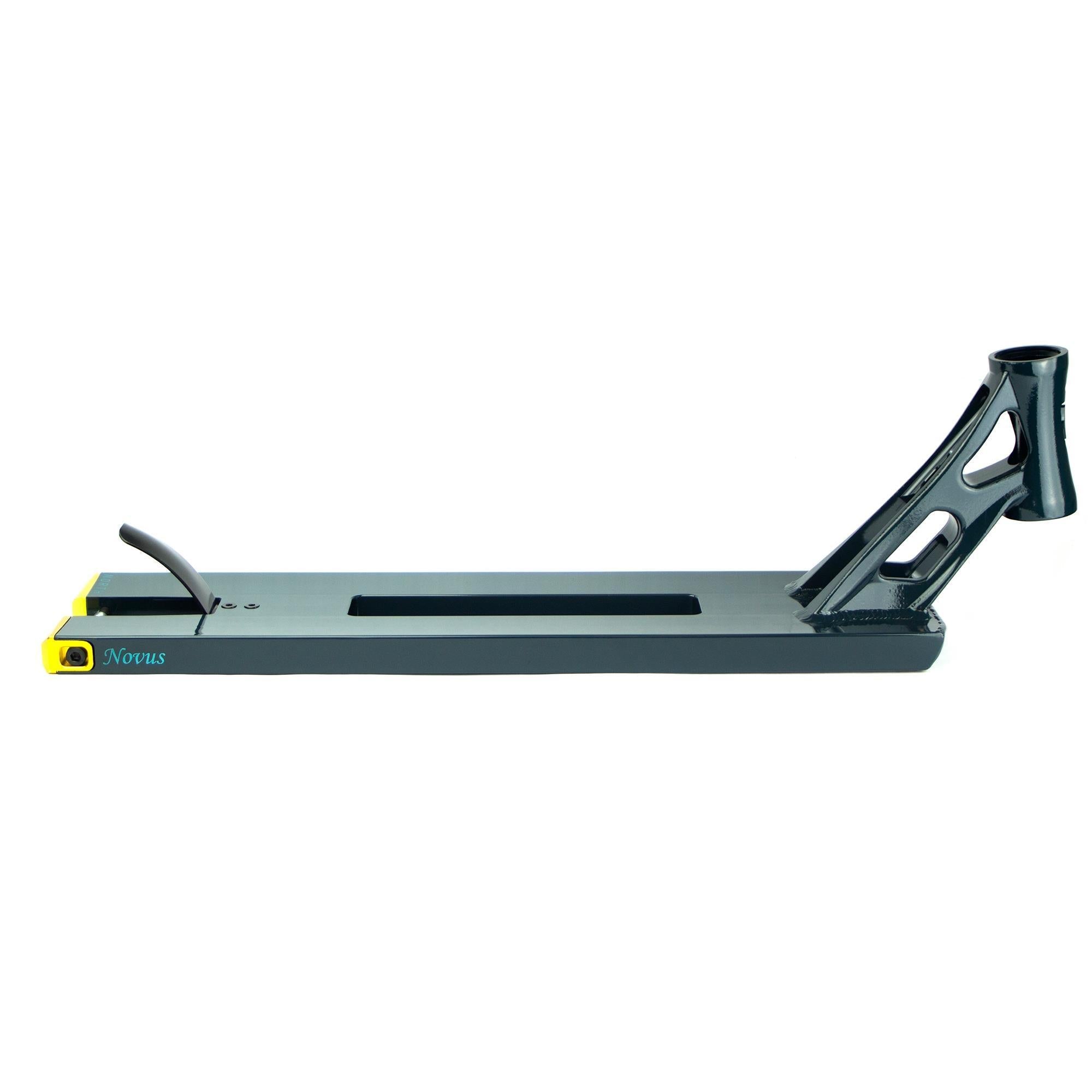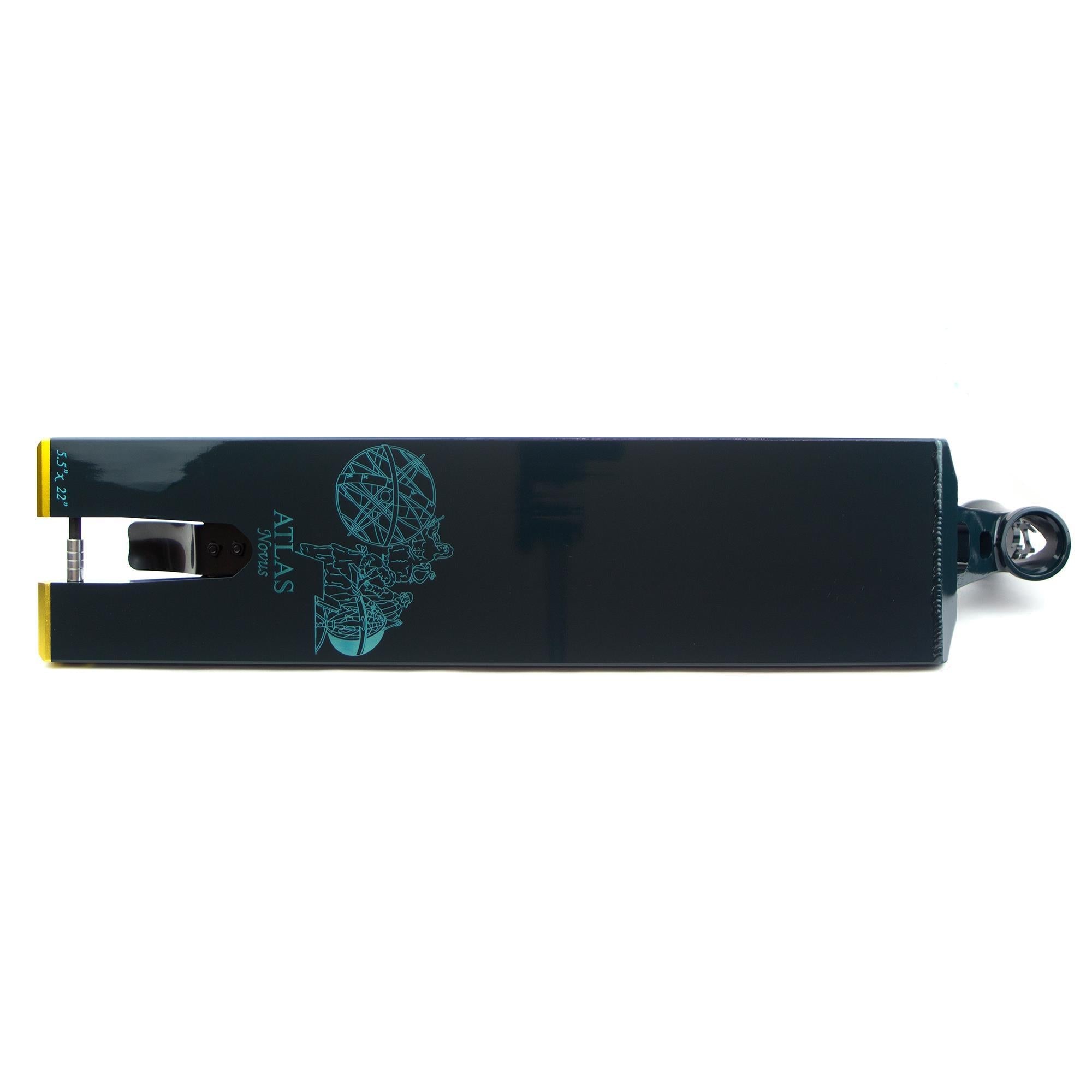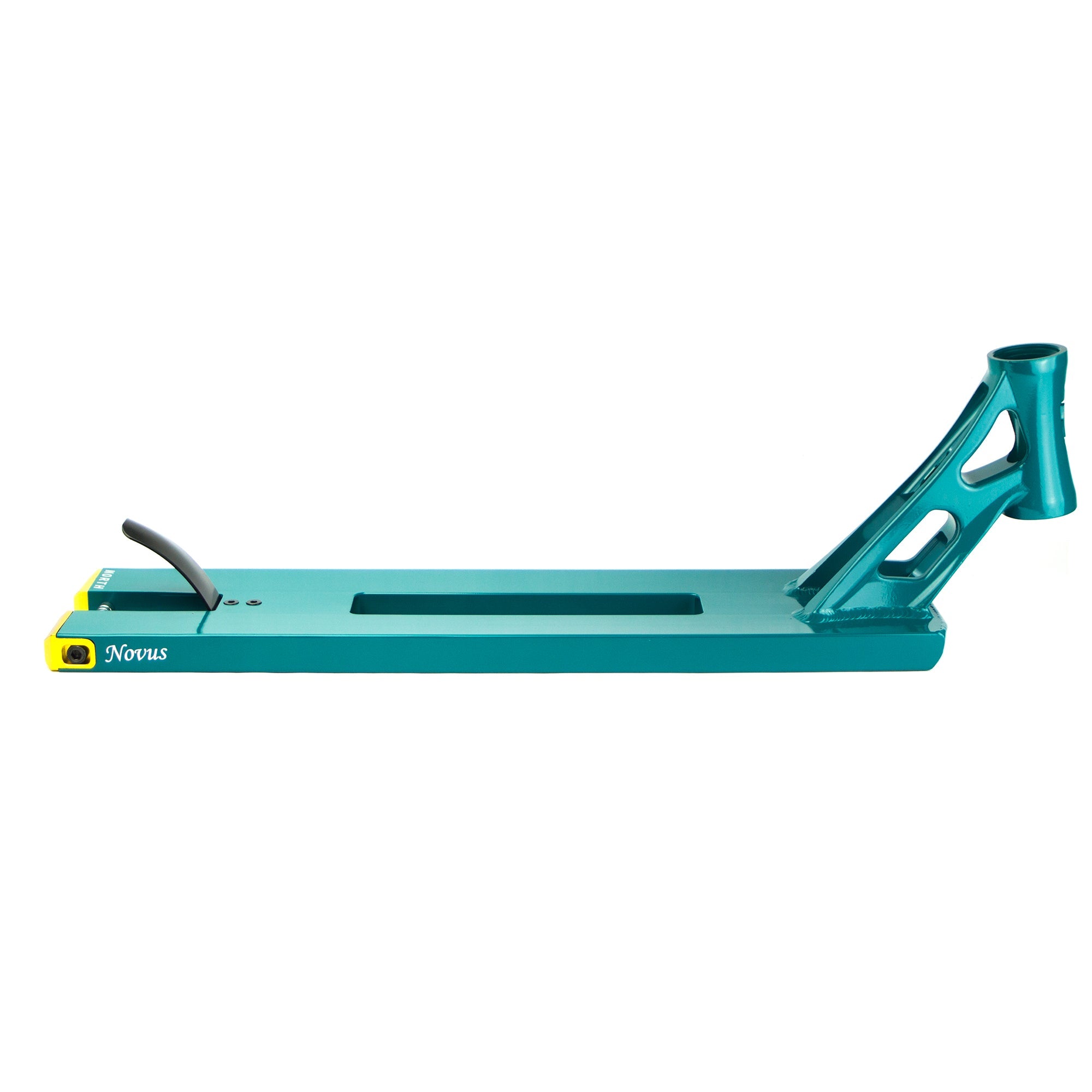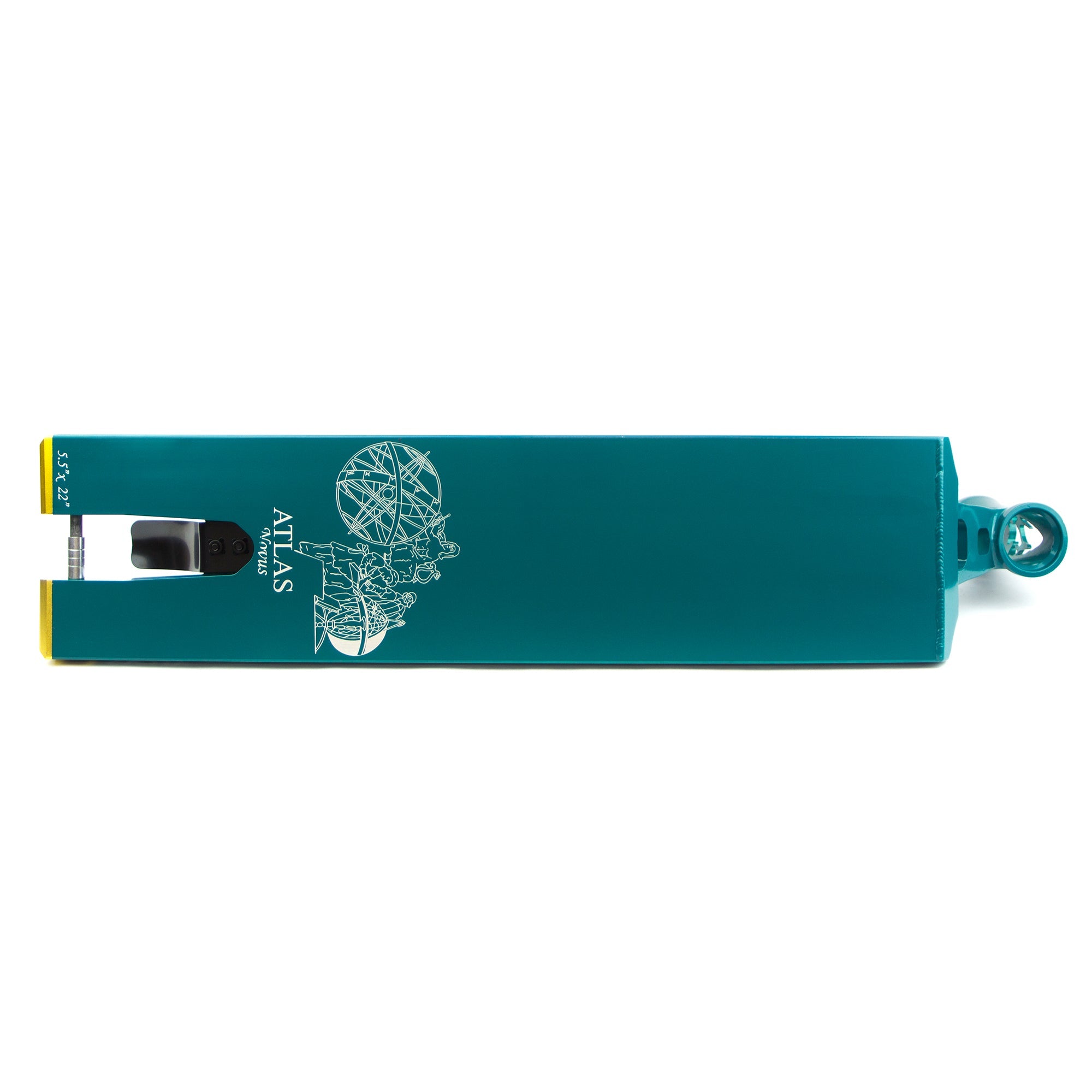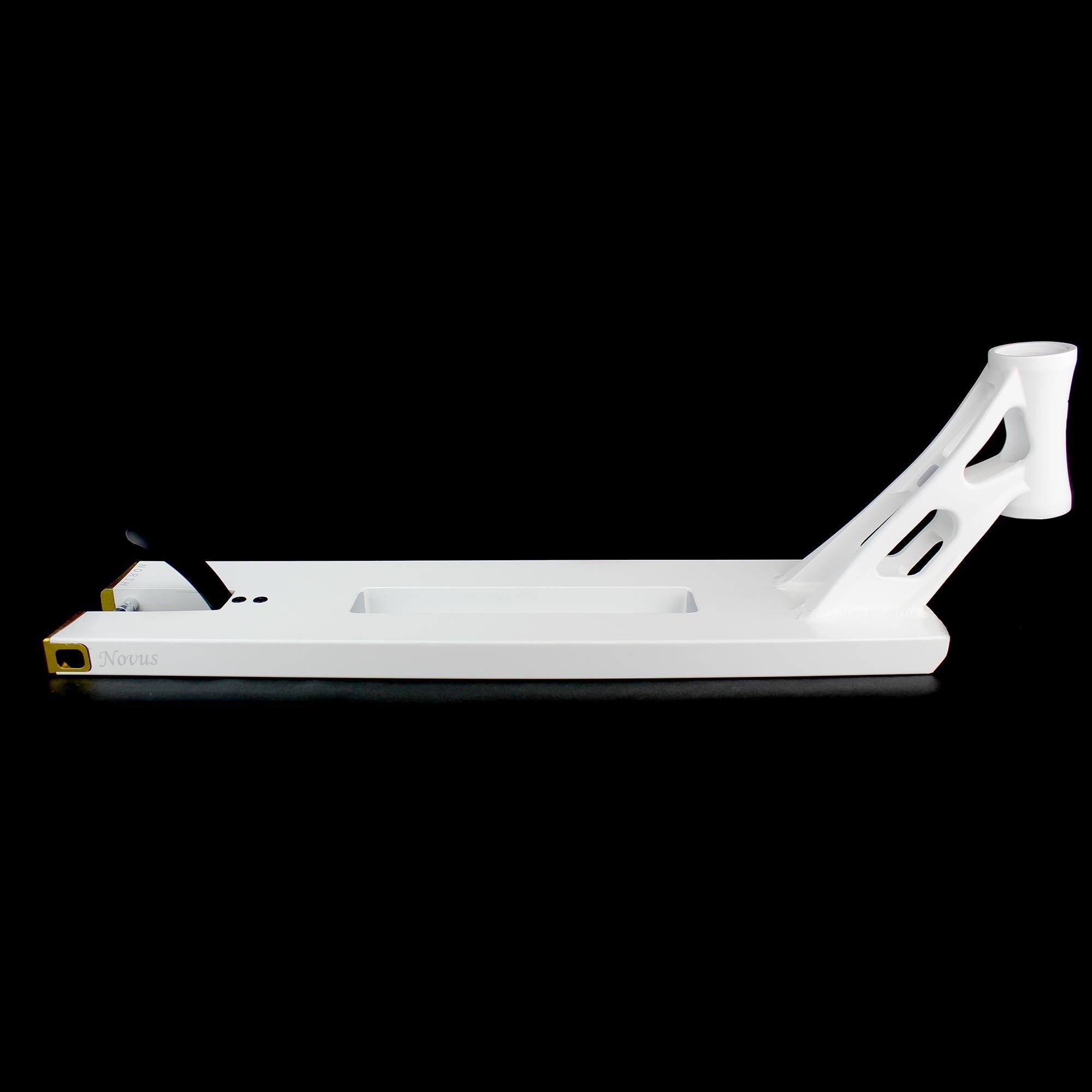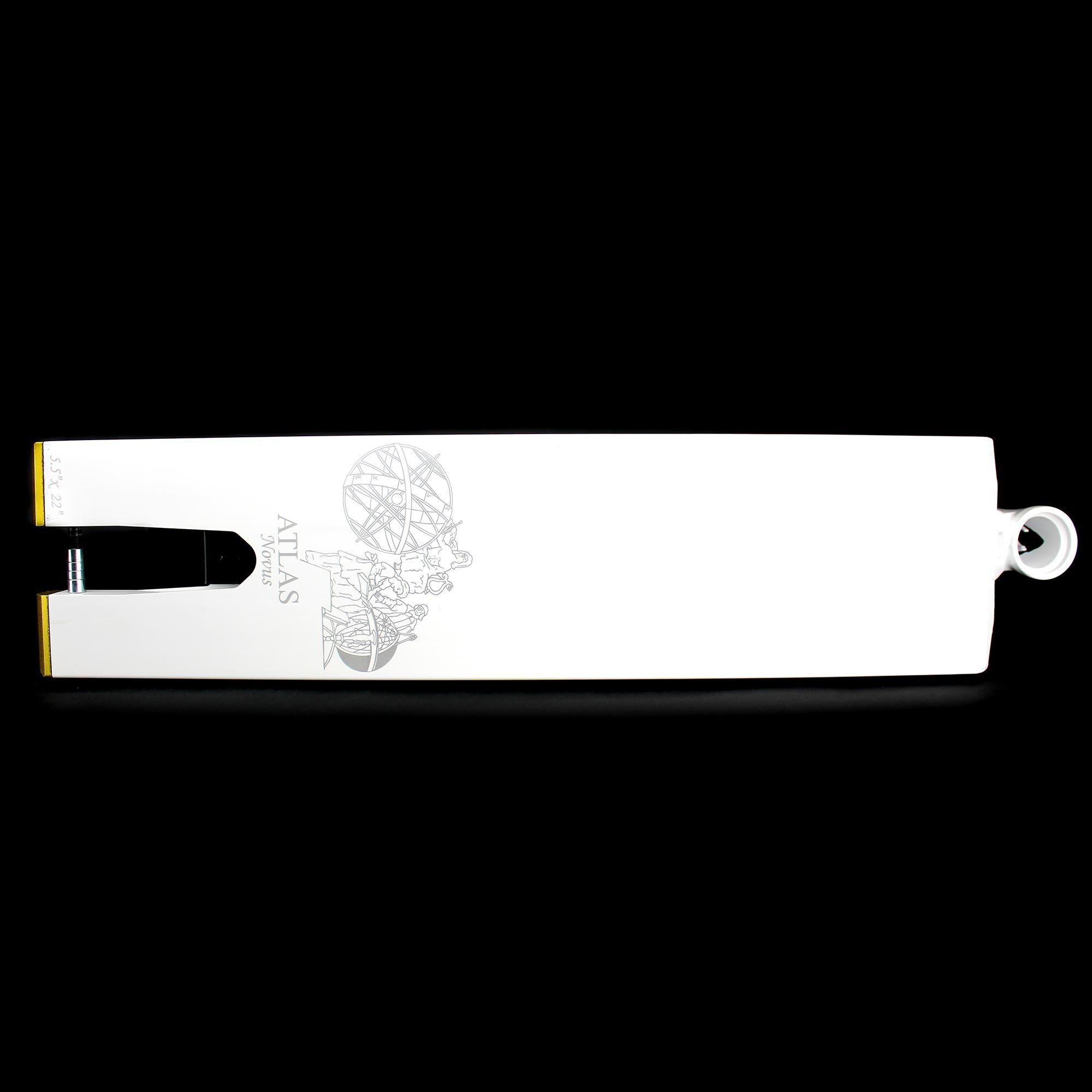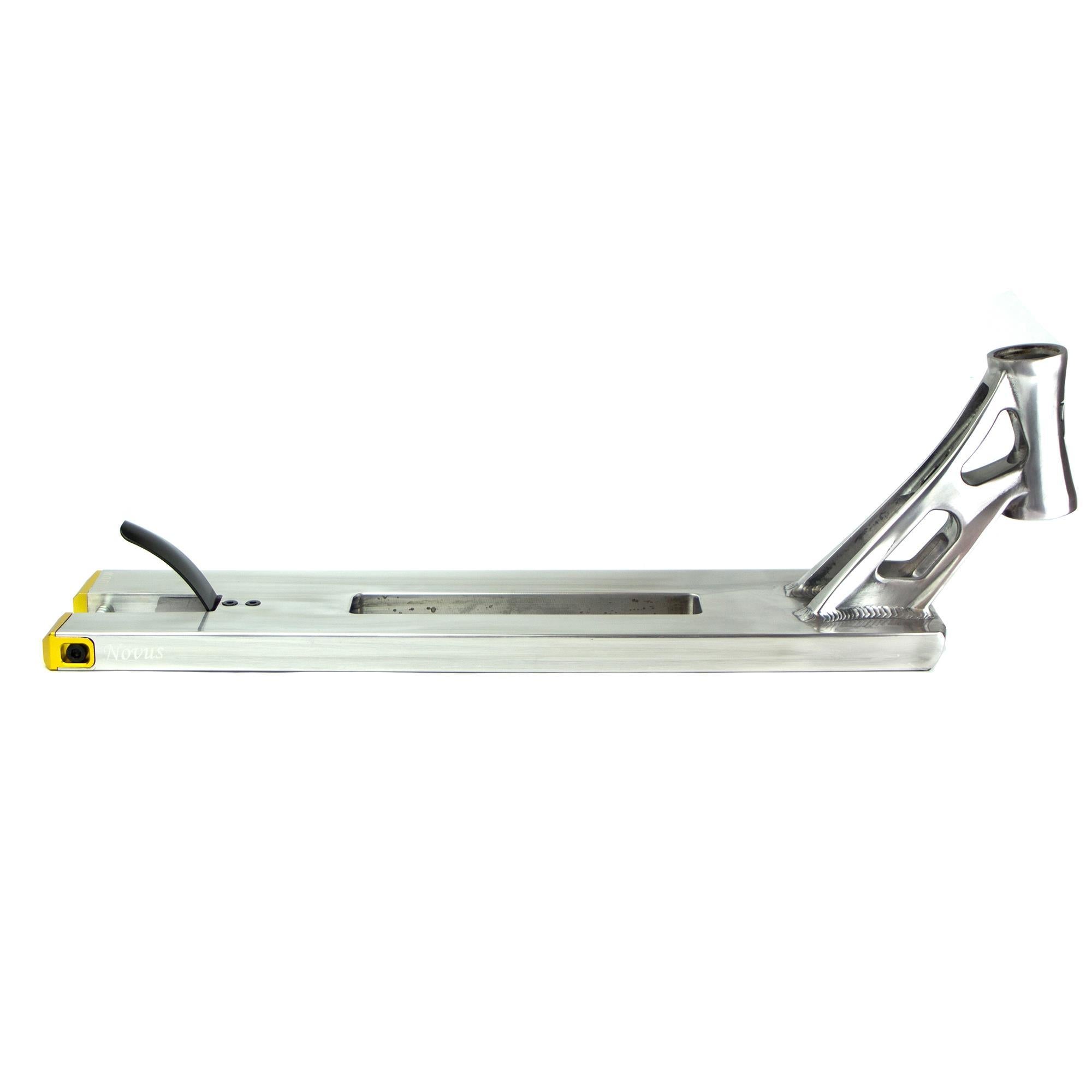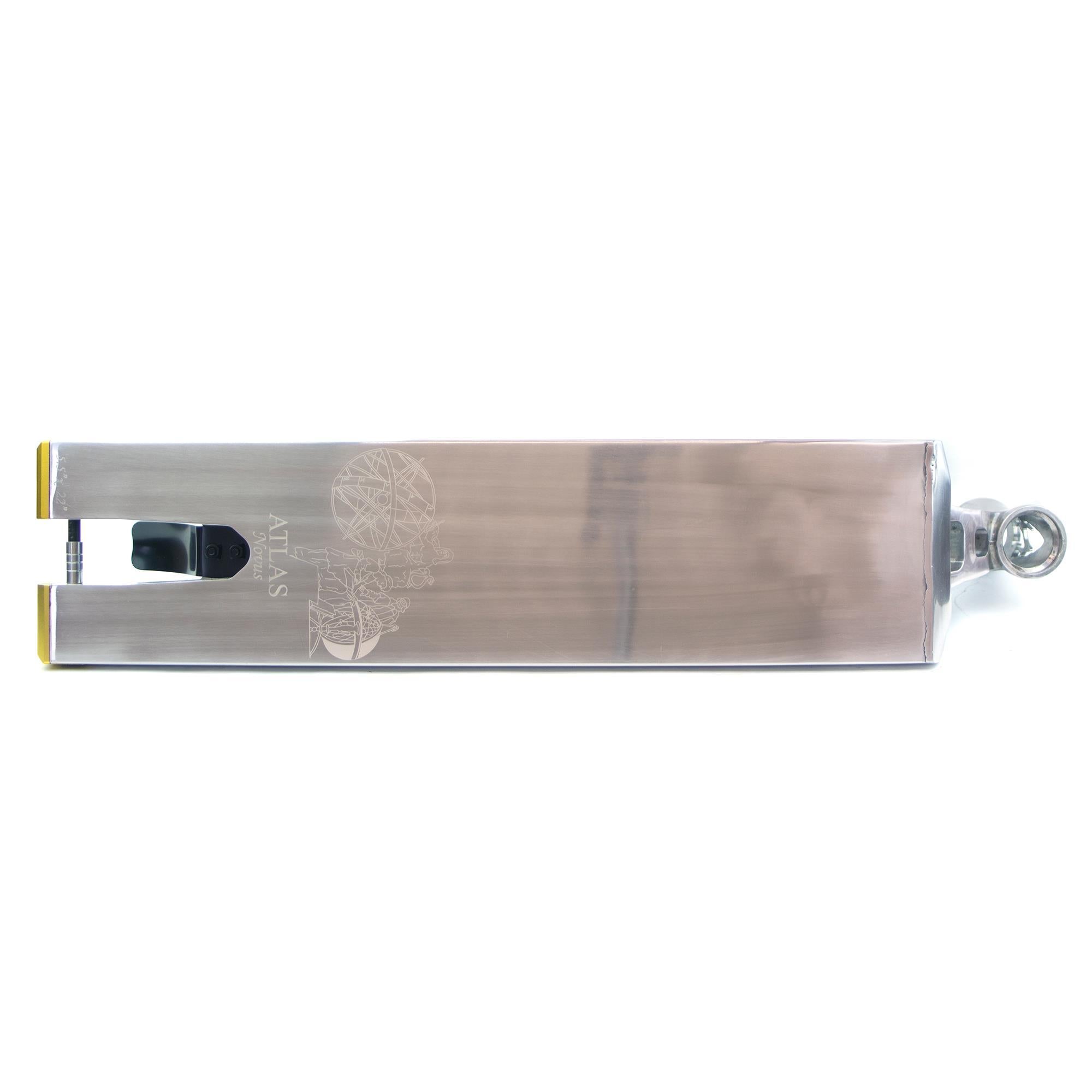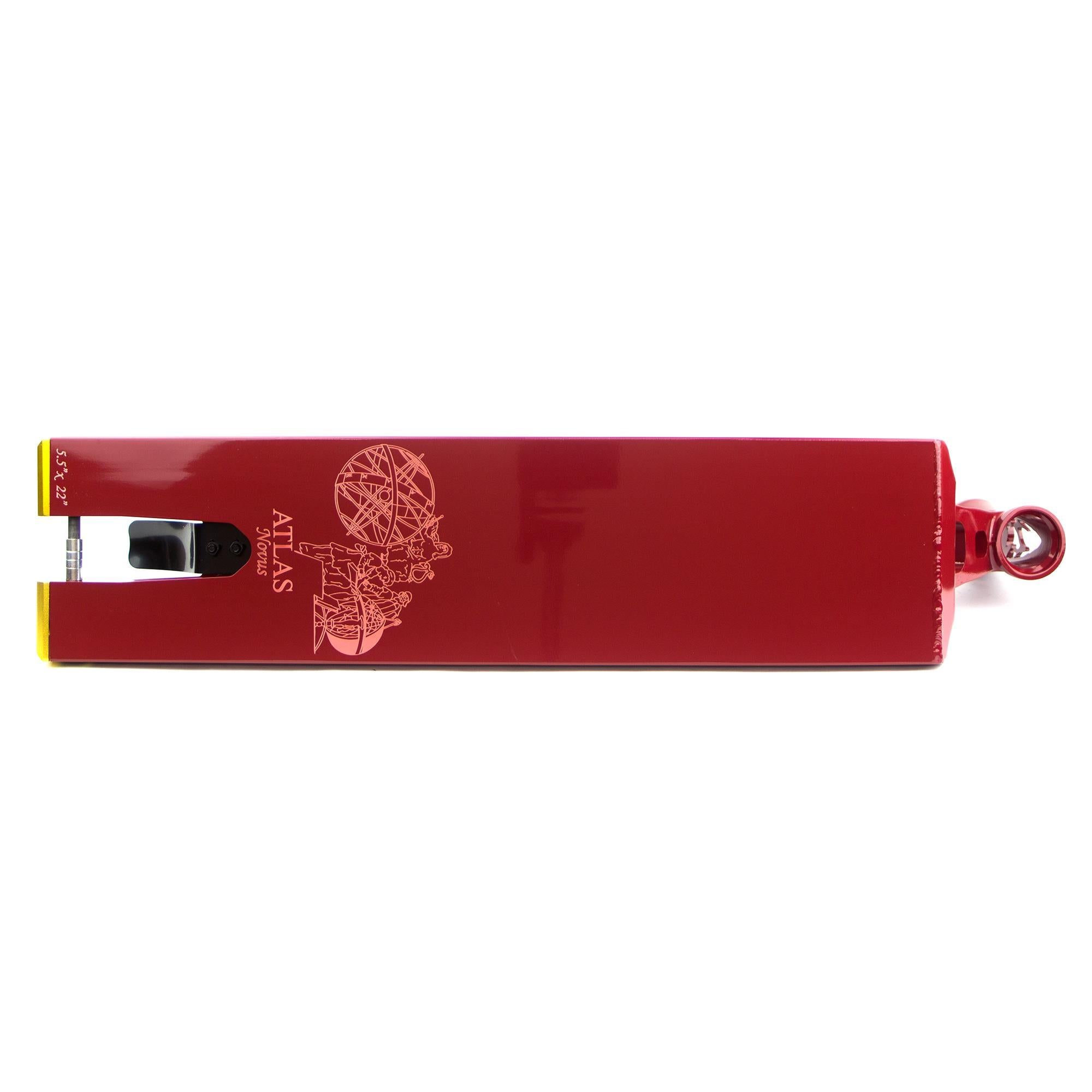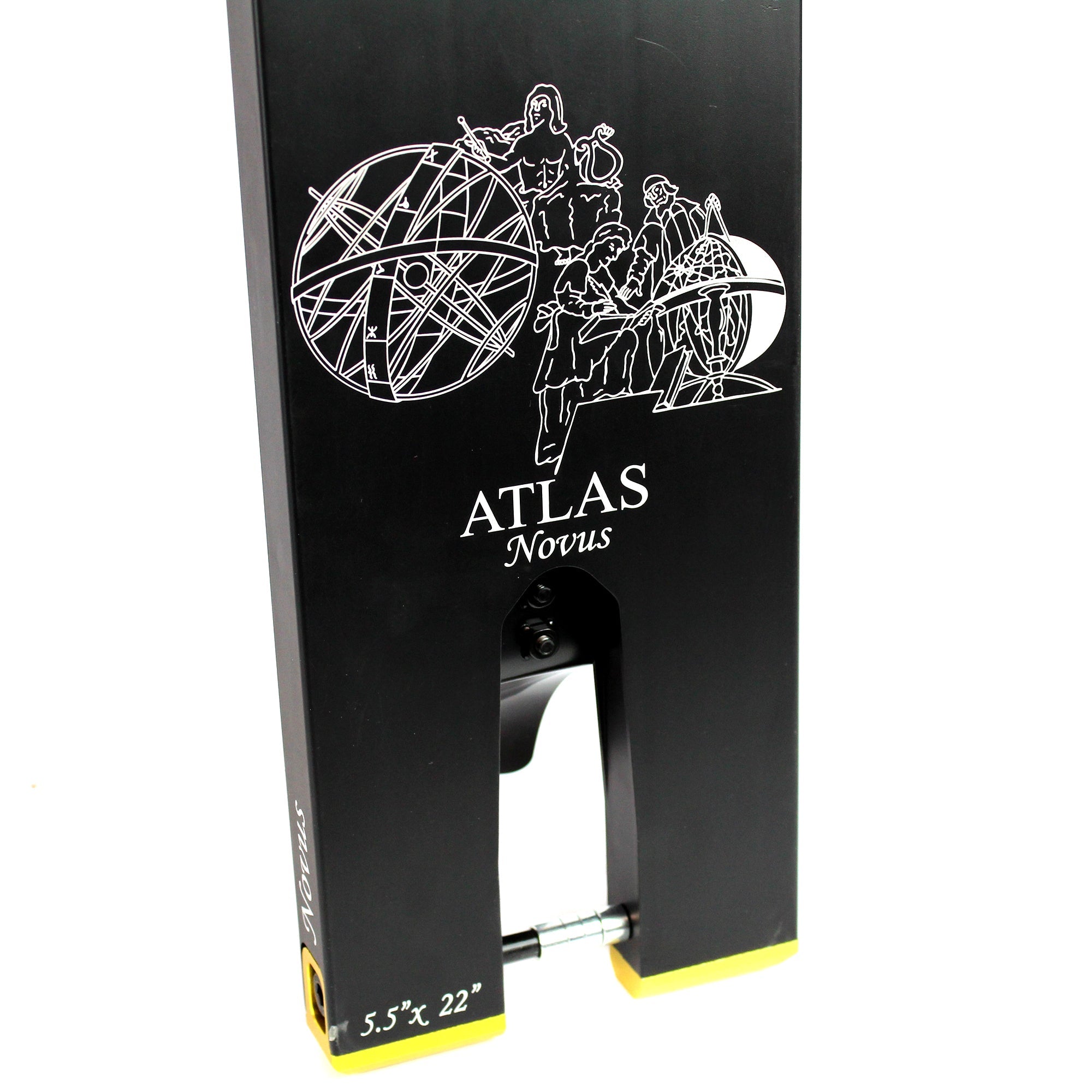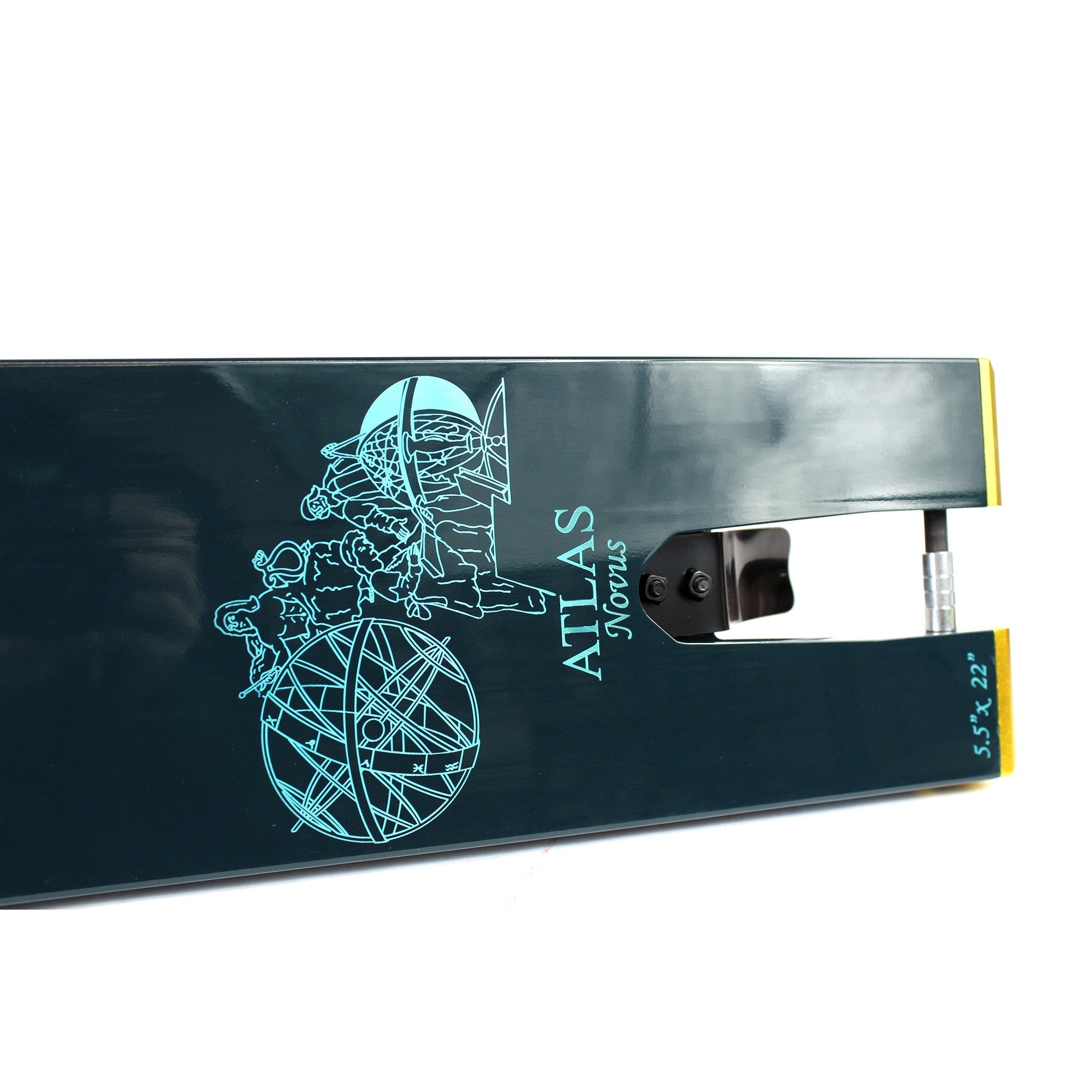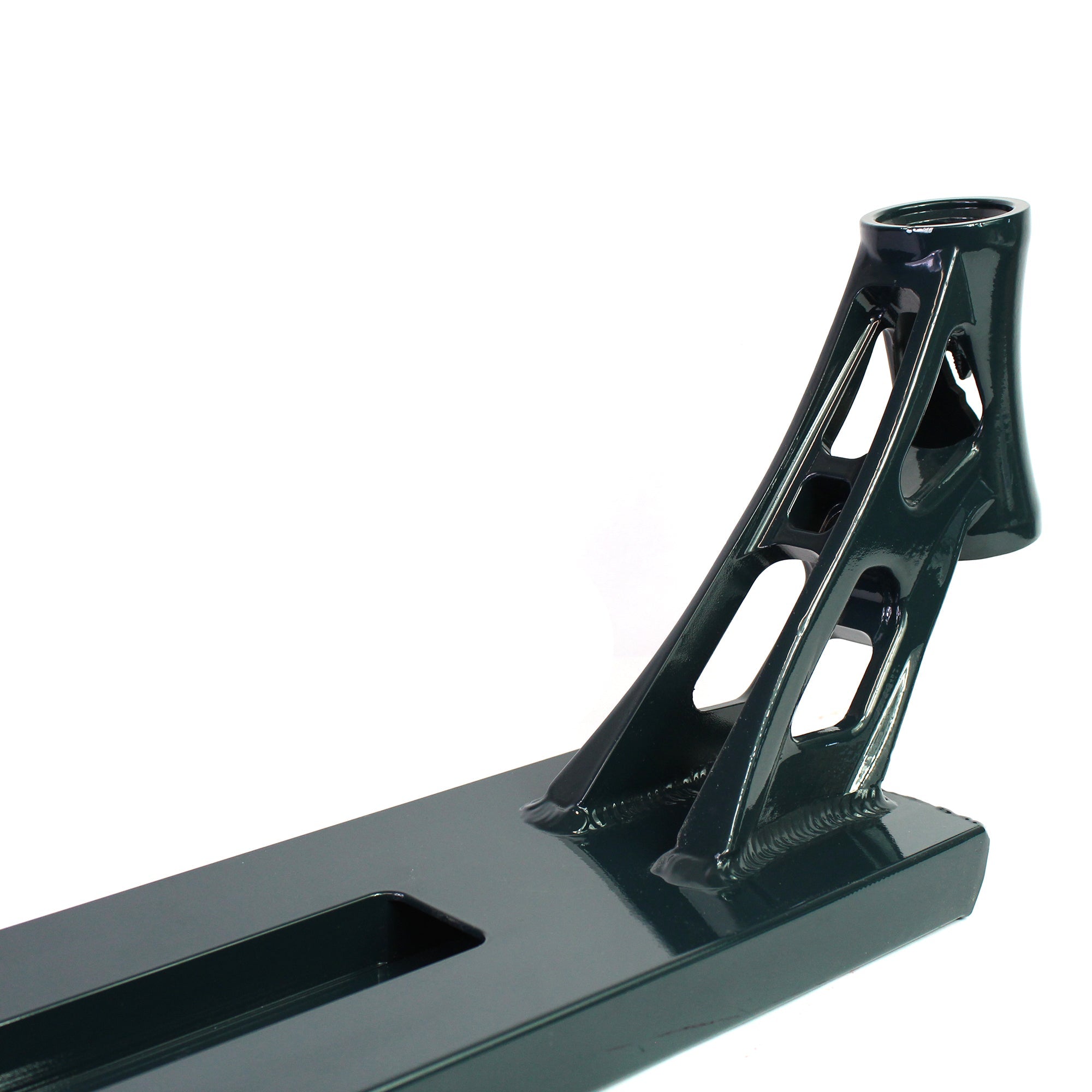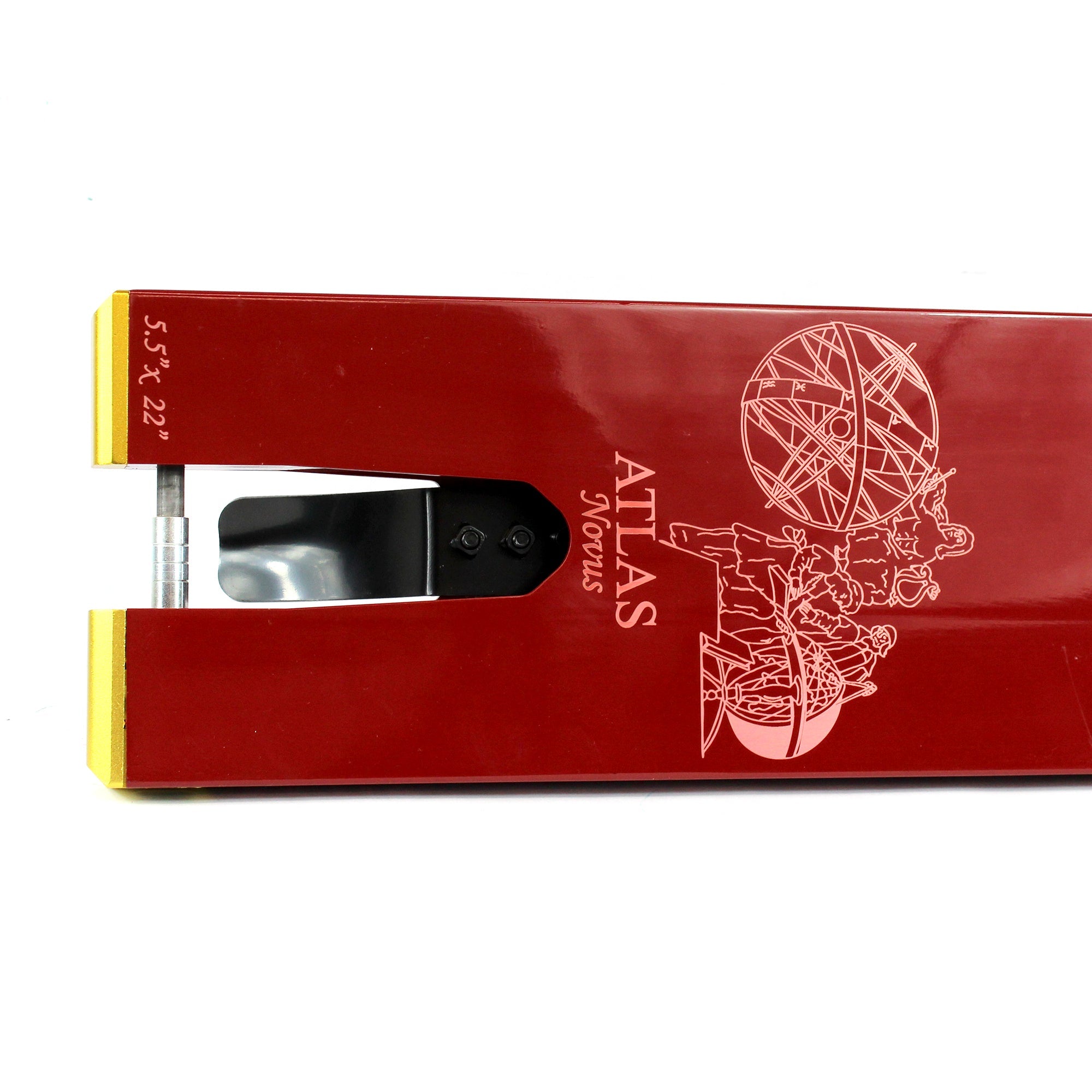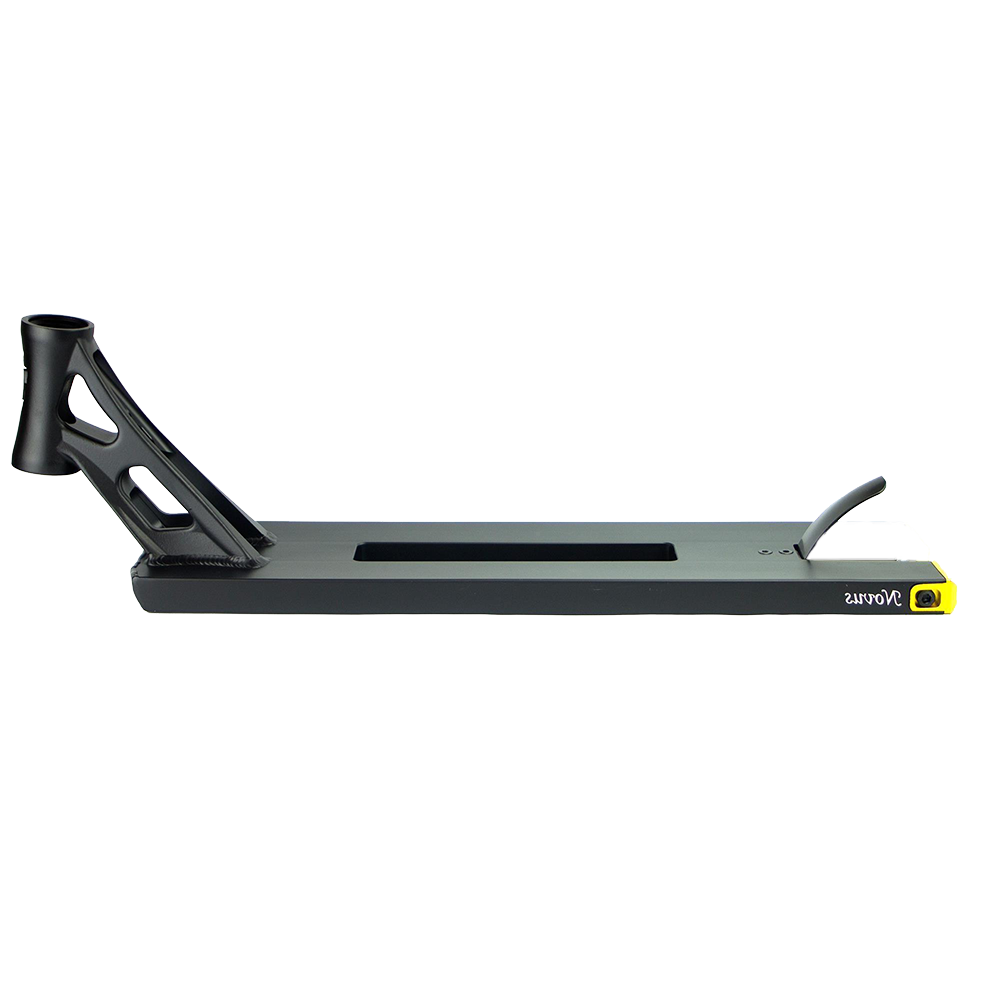 North Atlas Novus 5.5" - Deck
The North Atlas deck is the 5th deck to hit the market from North Scooters. The Atlas deck was based off our popular transit deck but takes on a beefier approach as well as a different look. It features a thicker deck profile, fully flat bottom, a new squarer front end and even a top cutout for added style and weight reduction. This deck is built for people who ride hard and need a deck that will last.
The 5.5 wide "Novus" version of the Atlas is a pretty well-rounded size option for any rider and is quickly becoming the go to for the scooter community. There are both bigger and smaller options; however, 5.5 seems to be the sweet spot for all street riders and is also the most popular size among our team riders. The Novus also features its own unique graphics based on original atlas texts.  
Size Options:
5.5"W x 22"L (140mm x 559mm)
5.5"W x 23"L (140mm x 584mm)
Specs:
6061 T6 Aluminum
3D Forged Headtube
83.5° Headtube Angle
3° Concave
Fully Flat Bottom
CNC Machined Aluminum Deck Ends
Includes Spacers to fit 30mm Wide Wheels
Weight |