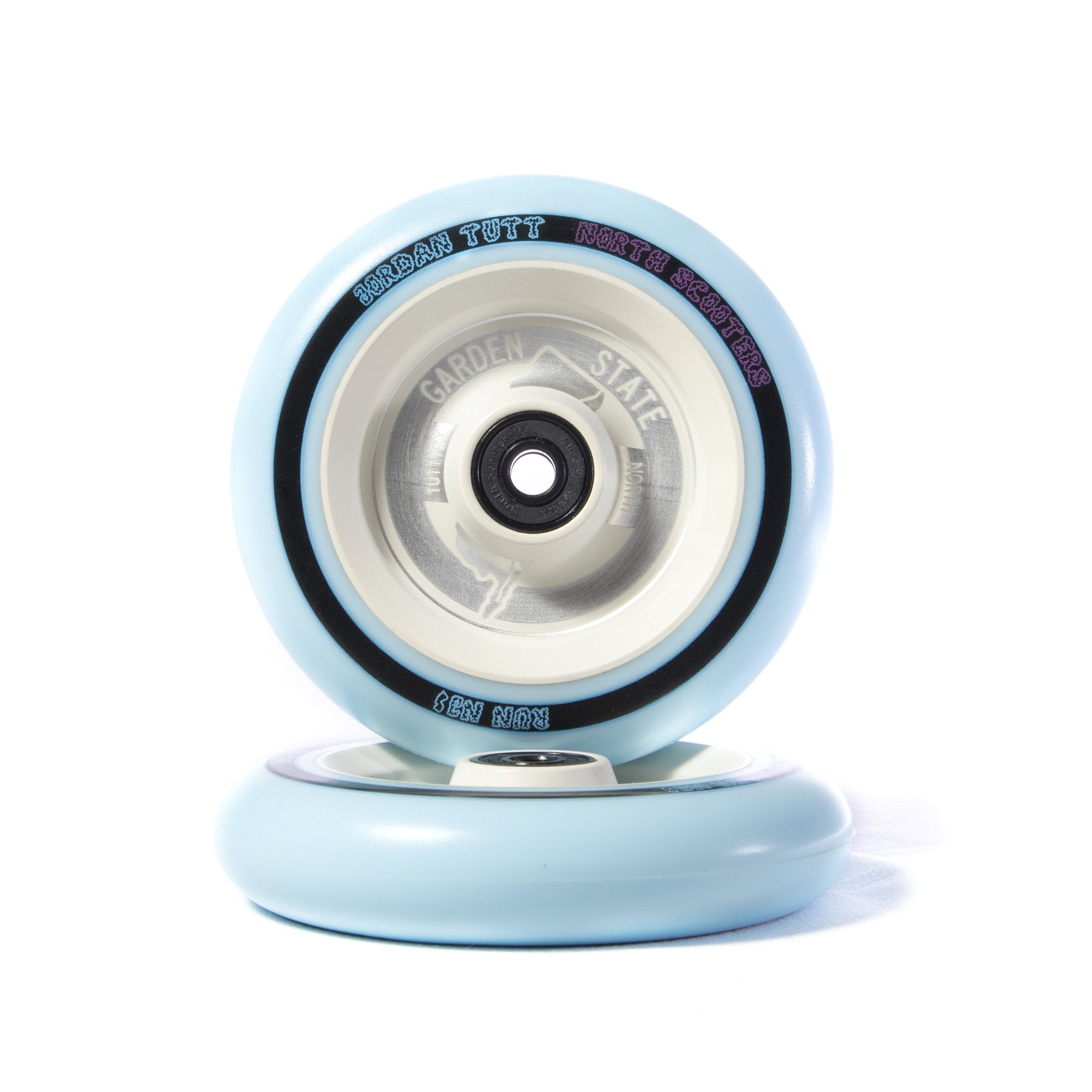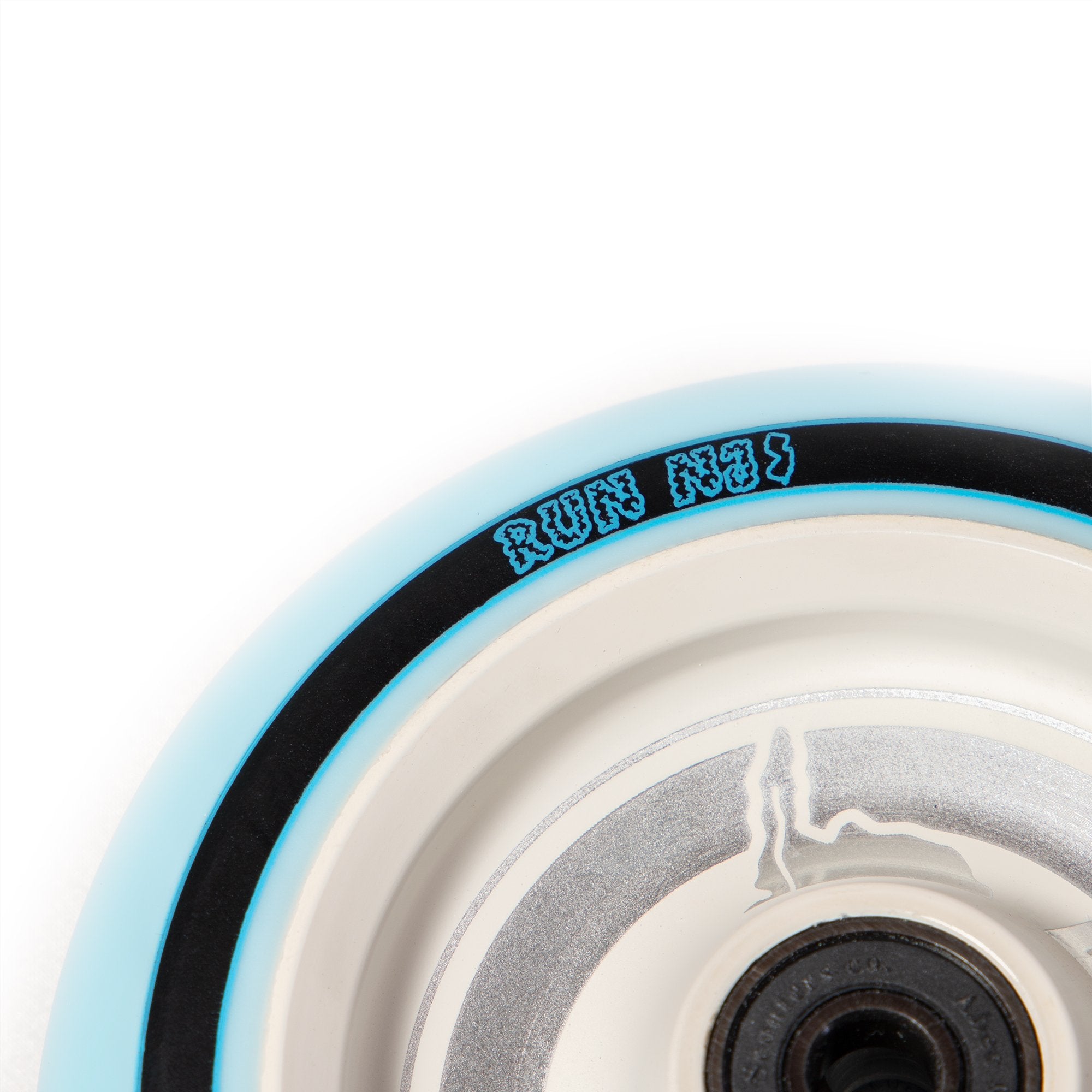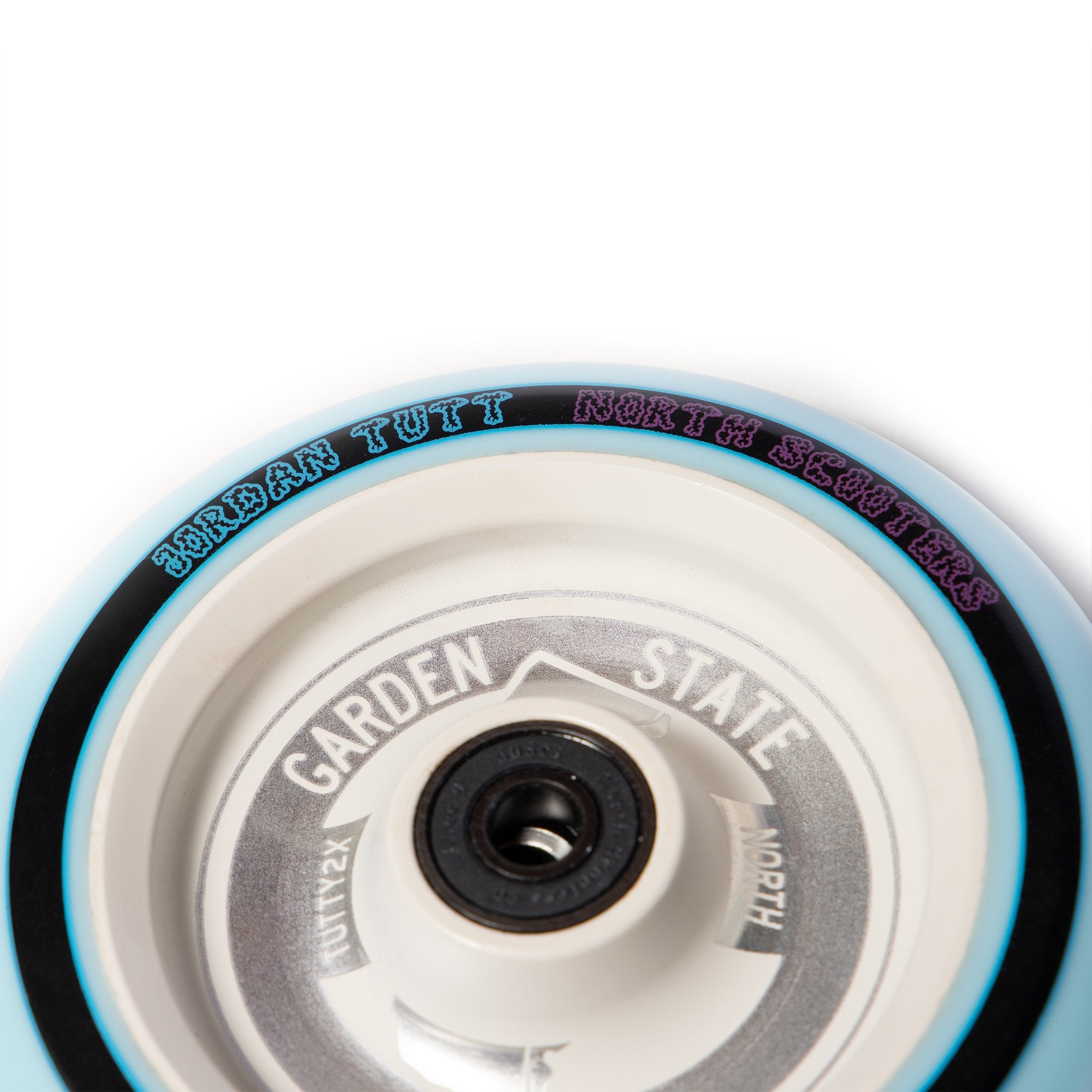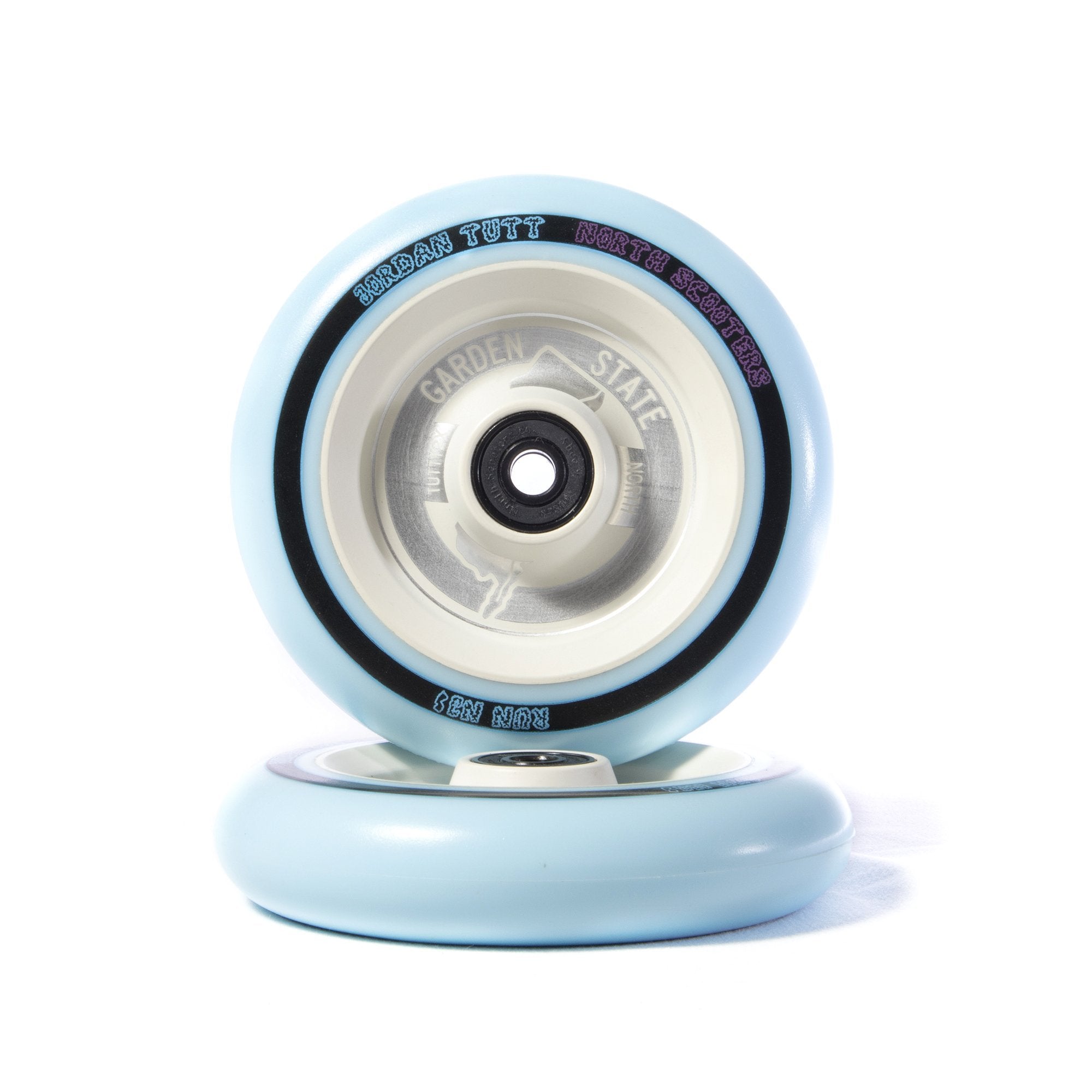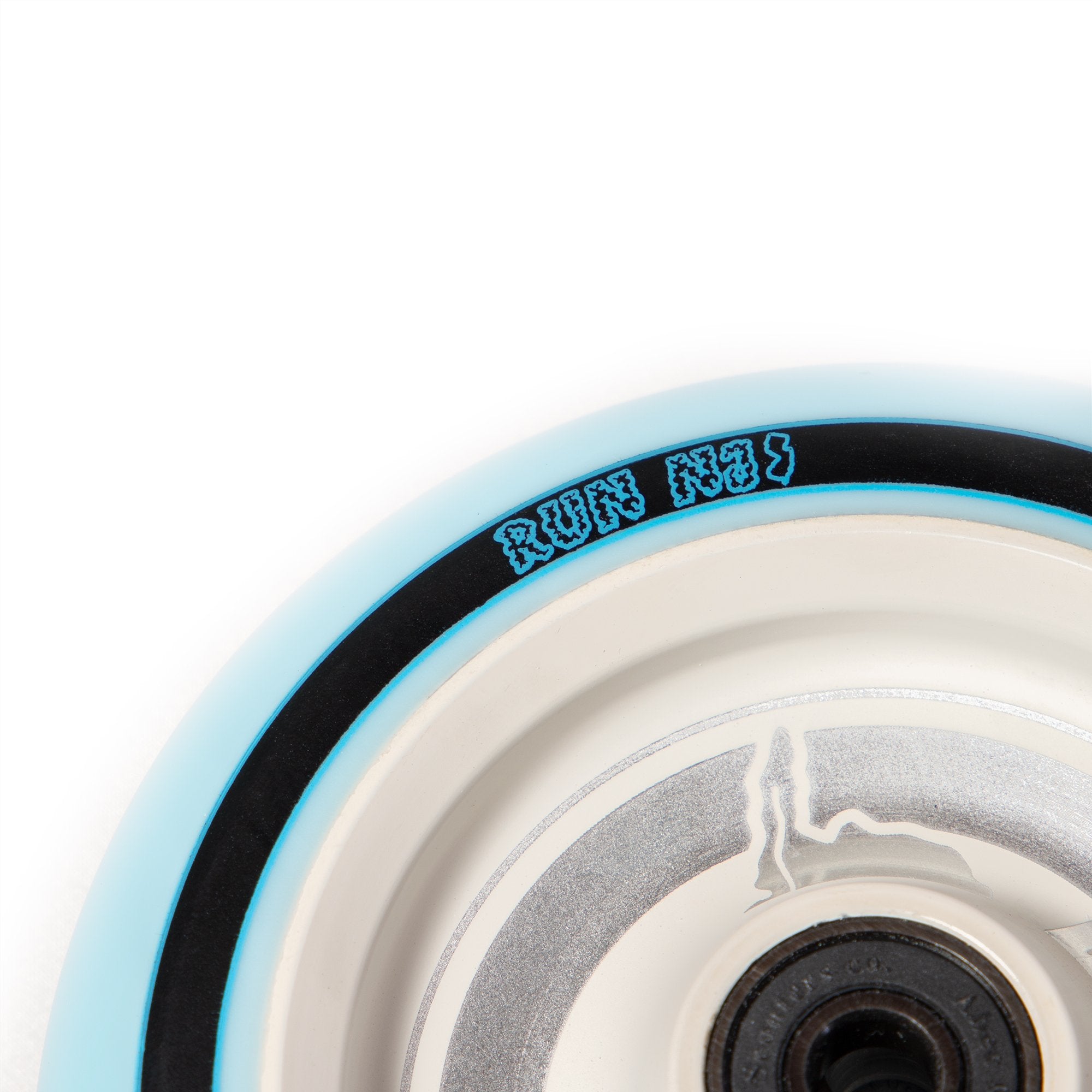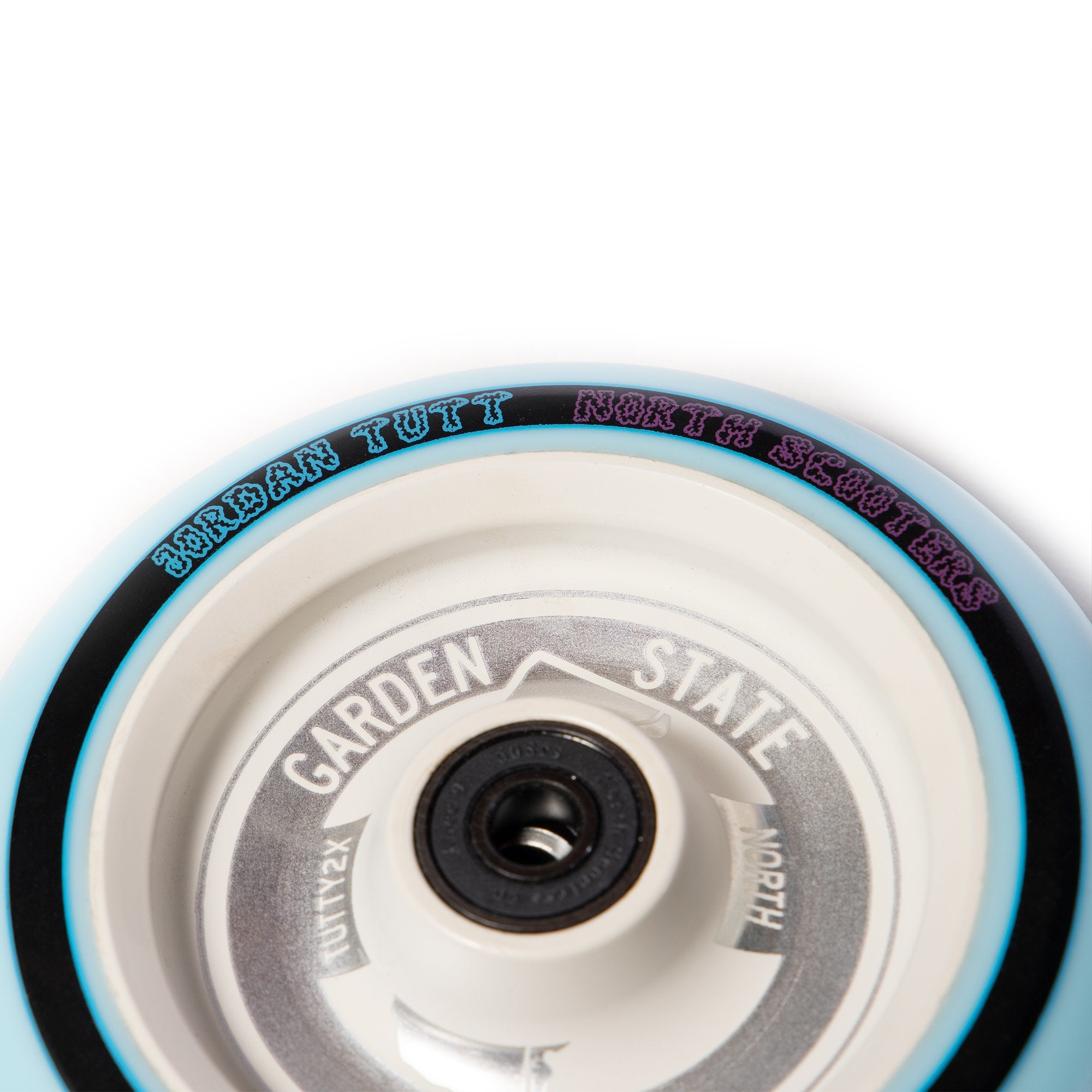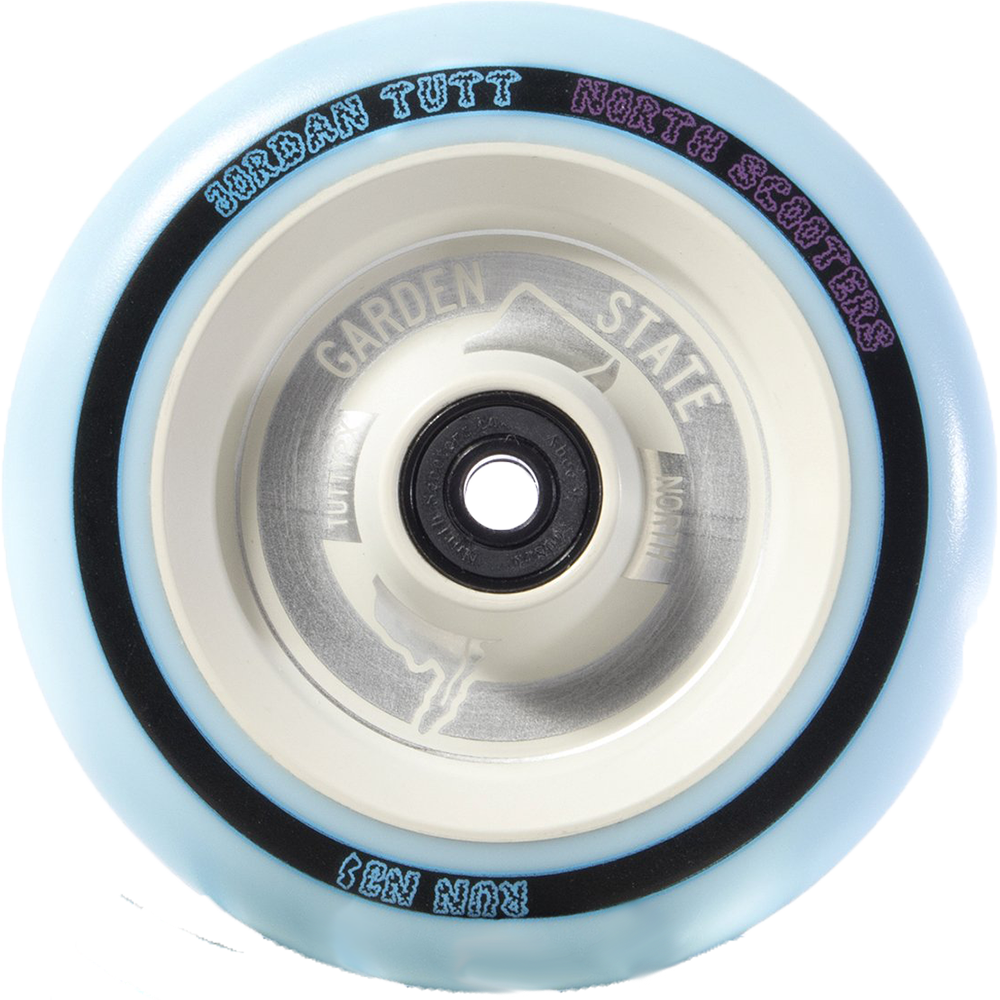 North Scooters Jordan Tutt Signature Wheels 30mm
Note from Tutty:
Well as everyone knows I'm from jersey and my design is based off the logo for the golden state parkway, I've always thought that it was kind of sick. I also have Run NJ on there because that's me and my homies lil clique. My favorite color is also light blue, so that's the reason for the urethane and the rest is history!
This signature wheel utilizes the Signal Wheel core and come in 110 x 24mm size. This wheel does come with our all new Abec 9 North Bearings pre-installed.
We offer Lifetime Warranty against chunking and de-hubbing on all our wheels.
Sizes:
110mm x 24mm
115mm x 30mm
Specs:
-88a high rebound urethane
-6061 aluminum cnc core
-110 x 24mm
-north abec 9 bearings pre-installed
-unique core profile for increased durability
-perfect core/urethane ratio for the best feel